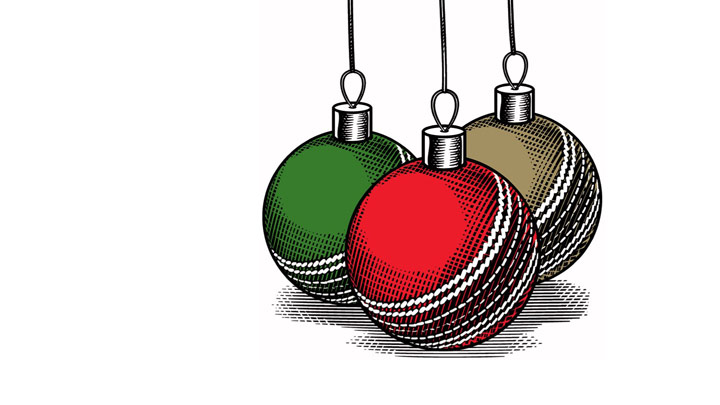 Celebrate Christmas
At Trent Bridge
Featured News | 1st October 2012
Former England batsman David Steele will headline the Christmas calendar at Trent Bridge when he serves as guest speaker at a festive lunch on Friday 7 December.
Tickets for the two-course lunch with coffee, mince pies and welcome drink are priced at £19.75 (£18.75 for members) and are available for online purchase.
Steele's eight-Test career was punctuated by a fine century against the West Indies at Trent Bridge in 1976.
The Derek Randall Suite will also play host to both shared and exclusive Christmas party nights on Friday 7th, Saturday 8th, Saturday 15th and Friday 21st December with free places on offer to organisers when booking 10 places or more.
Call 0844 8118710 for more information about our lunch, dinner and disco packages or click here to see our festive menu.