YouNG Project
Providing young people with a variety of opportunities to prepare them for the world of work.
Find more information about the YouNG Project here.
YouNG is an initiative which gives people between the ages of 13 and 21 the chance to gain entrepreneurial skills and become equipped for their future career.
The project provides opportunities to gain real-world work experience in their chosen industry, for placements ranging from one day to one year in length.
Placements give young people the opportunity to demonstrate and develop their skillset, while providing businesses with fresh talent equipped with new ideas.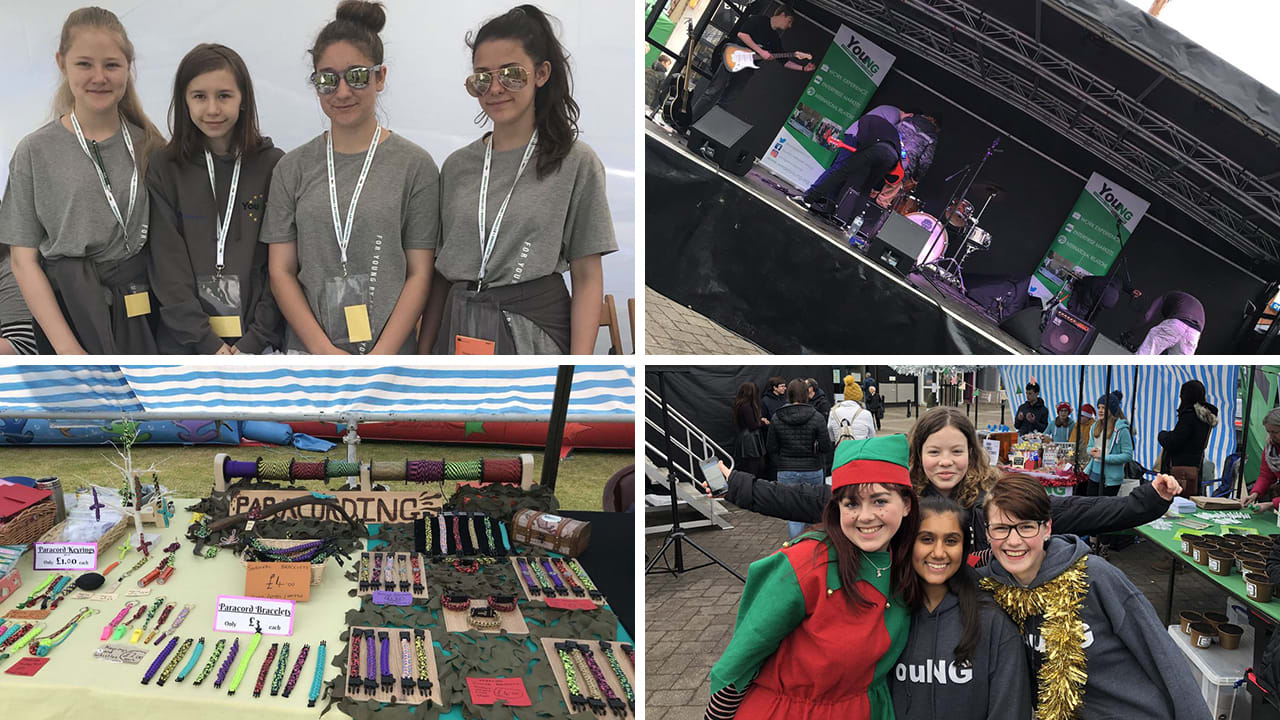 The YouNG markets, meanwhile, allow young people to demonstrate their initiative by managing seeing the process of selling a product through from the initial idea to the point of sale.
Markets take place throughout the summer and at Christmas in a variety of locations across Rushcliffe, with young people selling their own handmade products and making money for themselves.
The bustling atmosphere at these markets is supported by live music and dance performances.
Find out more about the YouNG project here.
SIGN UP FOR ALL THE LATEST
It's jolly convenient to receive latest news, ticket information and behind the scenes exploits direct to your inbox and we'll never pass on your information to others.