Squash Club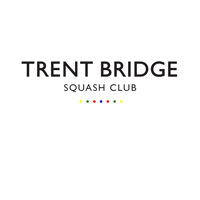 Trent Bridge Squash Club is housed in the ticket office building on the corner of Bridgford Road and Hound Road in West Bridgford.
Members enjoy use of four courts nestled away in one of the country's most prestigious sporting venues.
Changing and shower facilities, an automated booking system and an active social scene ensure that competitive and recreational players can enjoy the benefits of their membership.
Membership fees
Adults - £144
Adult off-peak - £83 (no access to courts at weekends or between 12pm and 2pm on week days)
Husband and wife - £208
Under 21 - £29
Under 16s - £21
Kindly notes that all members must pay £7.50 per year to join England Squash and Racketball for insurance purposes.
Membership enquiries
To join Trent Bridge Squash Club, kindly call the membership office on 0844 8118711 or email bev.soar@nottsccc.co.uk
Court hire fees
Peak times (11.30-14.20 and 16.50-22.10 Monday-Friday) £5 per hour
Off-peak (all other times) £4.50 per hour
Members' online bookings
Click here to book your court