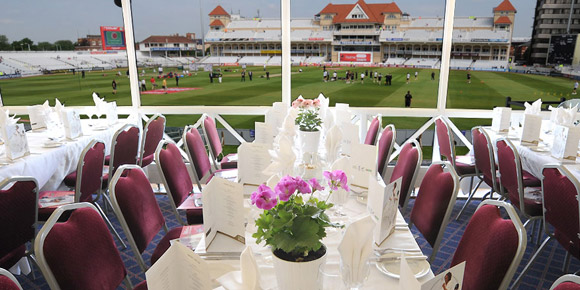 Mother's Day At Trent Bridge
Featured News | 4th March 2011
Advanced bookings are now being taken for a special Mother's Day Lunch at Trent Bridge.

The three-course meal with coffee will be served in the Derek Randall Suite in the Hound Road Stand on Sunday 3 April.

Adults £16.95 and £7.95 for Children under 12 years old.

To book online click here.