Junior Outlaws Healthy Hearts
Giving children the information they need to enjoy a healthy lifestyle
The Healthy Hearts project is designed to promote a healthy and active lifestyle to primary school children.
Schools are offered a 6-week programme to engage children in understanding the importance of a healthy lifestyle, incorporating physical activity, nutrition and diet and culminating in a celebration assembly.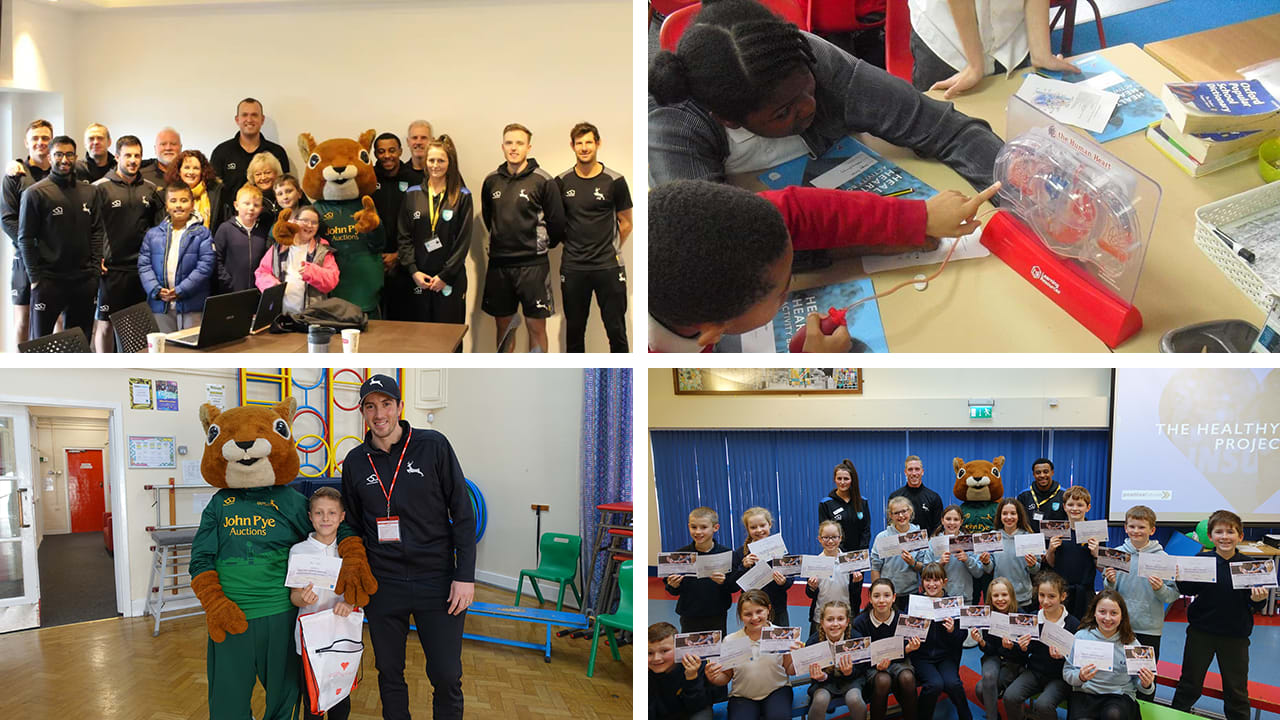 The programme has been developed in conjunction with health providers to ensure the right messages are communicated in the most appropriate way to young people.
The progamme gives children the tools to:
Understand more about how their heart works and take their pulse.
Discover how excercise and diet play a central role in the health of their hearts and their bodies.
Learn first aid techniques.
Sessions are split into two thirty-minute bursts of classroom and practical learning each week over the six-week cycle.
Former Notts and England star James Taylor, who was forced to retire from cricket after being diagnosed with a rare heart condition, is an ambassador for the initiative.
Players including Notts captain Steven Mullaney and seamers Luke Fletcher and Luke Wood have also lent their support.
"During our six weeks with the children, we aim to teach them about the basics of the heart and circulatory system, as well as about nutrition and exercises they can implement in the playground.

"We're using it as an awareness driver for kids to learn about their heart and what they can do to look after it, reducing the risk when they are older."

Becky Jones - Positive Futures Activity Co-ordinator
Schoolchildren who took part in a successful trail of the Healthy Hearts programme in 2018 were rewarded with a day out at Trent Bridge, and got to meet some of the players. Read more about their day here.
To find out more about the Healthy Hearts programme, please email claire.page@nottsccc.co.uk
SIGN UP FOR ALL THE LATEST
It's jolly convenient to receive latest news, ticket information and behind the scenes exploits direct to your inbox and we'll never pass on your information to others.