FORGET ME NOTTS
Sporting activities and space to share memories for people with dementia.
Forget Me Notts is a project which uses sport as a vehicle for reminiscence and interaction between people with dementia, their carers and those experiencing isolation and loneliness.
The scheme also facilitates a peer support network, short periods of respite and access to expert advice for carers, in light of Alzheimer's UK research which found that almost two-thirds say they have insufficient support, or even none at all.
A typical session allows attendees to take part in specifically tailored games and quizzes against the backdrop of the hallowed Trent Bridge turf inside the Boundary's Edge suite, with lunch provided.
Extra sessions, meanwhile, allow service users to engage in physical activity in a safe environment.
Currently, upwards of 70 individuals attend monthly 'cafe' sessions at Trent Bridge, with approximately 40 taking advantage of sports activities delivered at Edwalton Golf Centre, Rushcliffe Arena and Melbourne Park.
The programme previously won the Health and Wellbeing Award at the Celebrating Rushcliffe Awards, and has been named Community Group of the Year by Active Notts.
The programme gives those with dementia the chance to express themselves and remain active both mentally and physically.
Carers who attend also have the opportunity to establish an informal support network with others who can empathise with their situation through experience.
Support is provided by volunteers who are Dementia Friends Aware, and therefore have an understanding of how dementia affects a person and how these effects can be mitigated.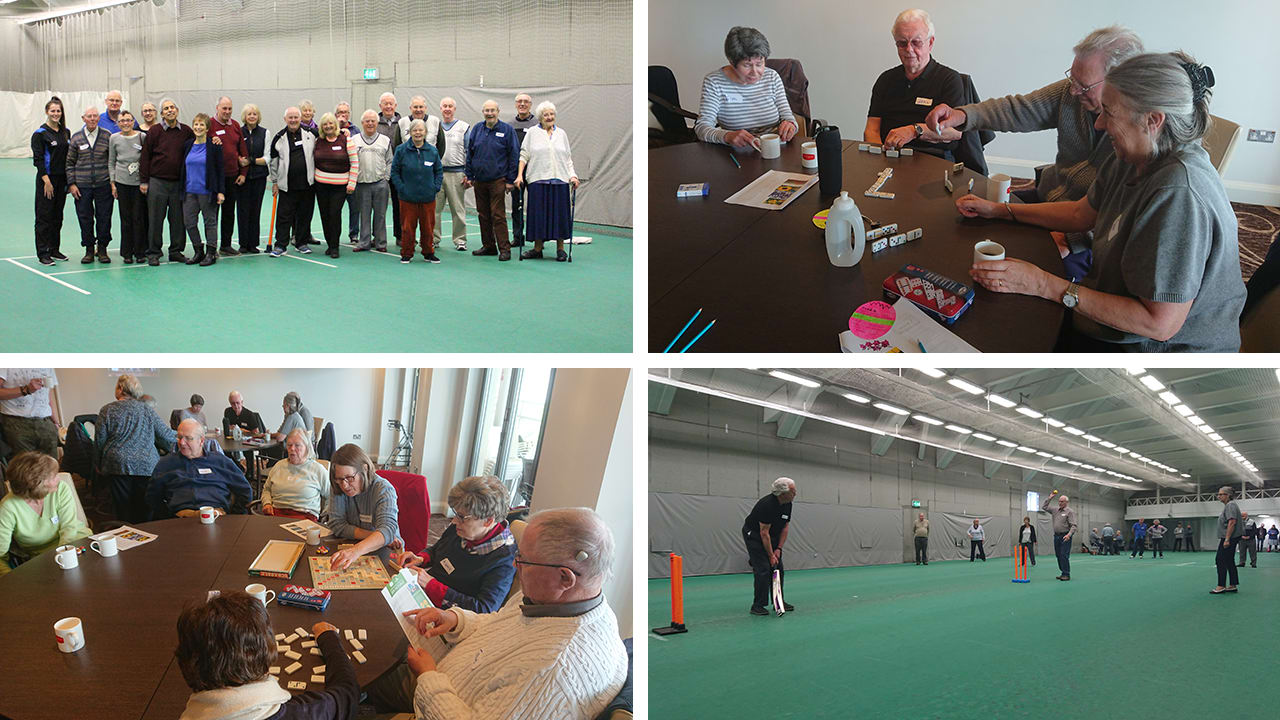 "It's about using the special place our venue holds in the community to bring people together and offer some fun and togetherness for those who are affected by this cruel illness.

"If the power of sport can bring back some memories for some of them and help stimulate them along the way, we can be proud that – as a Trust – we've been involved in something really worthwhile."

Mark Clifford - Community Projects Manager
If you know somebody who might benefit from the Forget Me Notts programme, please contact ian.richardson@trentbridge.co.uk
SIGN UP FOR ALL THE LATEST
It's jolly convenient to receive latest news, ticket information and behind the scenes exploits direct to your inbox and we'll never pass on your information to others.