FORGET ME NOTTS
Sporting activities and space to share memories for people with dementia.
A Forget Me Notts session takes place on the Trent Bridge turf.
Forget Me Notts is a project which uses sport as a vehicle for reminiscence and interaction between people with dementia, their carers and those experiencing isolation and loneliness.
Sessions are commonly held at Trent Bridge, with the venue itself providing an ideal catalyst for people to discuss their sporting memories in a supportive and welcoming environment.
A typical session allows attendees to take part in specifically tailored games and quizzes against the backdrop of the hallowed Trent Bridge turf inside the Boundary's Edge suite, with lunch provided.
Extra sessions, meanwhile, allow service users to engage in physical activity in a safe environment.
The Trust has partnered with the Nottingham Forest Community Trust, the National Ice Centre, Nottingham Rugby and Edwalton Golf to deliver sports sessions, making it the first partnership of its kind in the UK.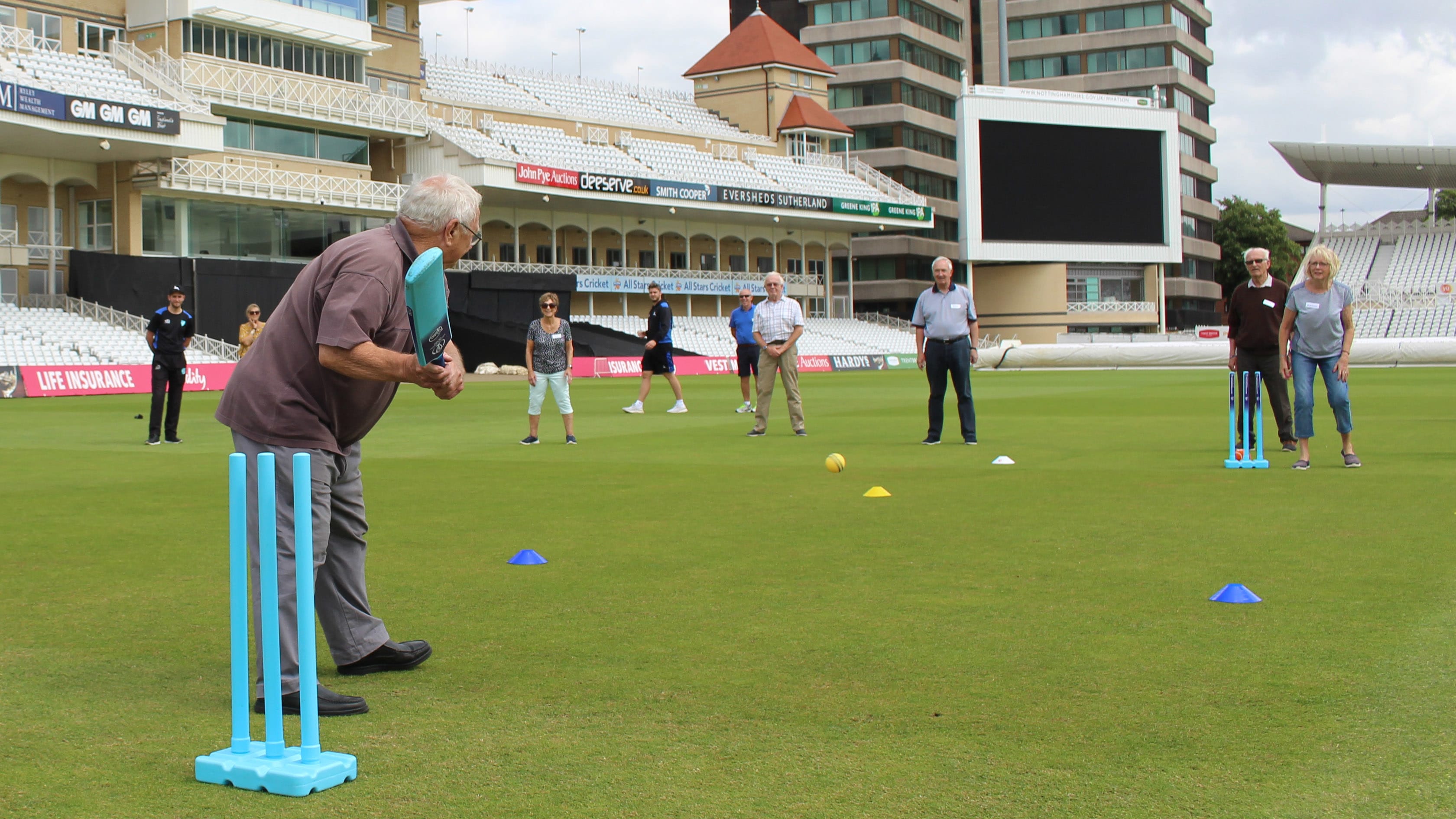 The programme gives those with dementia the chance to express themselves and remain active both mentally and physically.
Carers who attend also have the opportunity to establish an informal support network with others who can empathise with their situation through experience.
Support is provided by volunteers who are Dementia Friends Aware, and therefore have an understanding of how dementia affects a person and how these effects can be mitigated.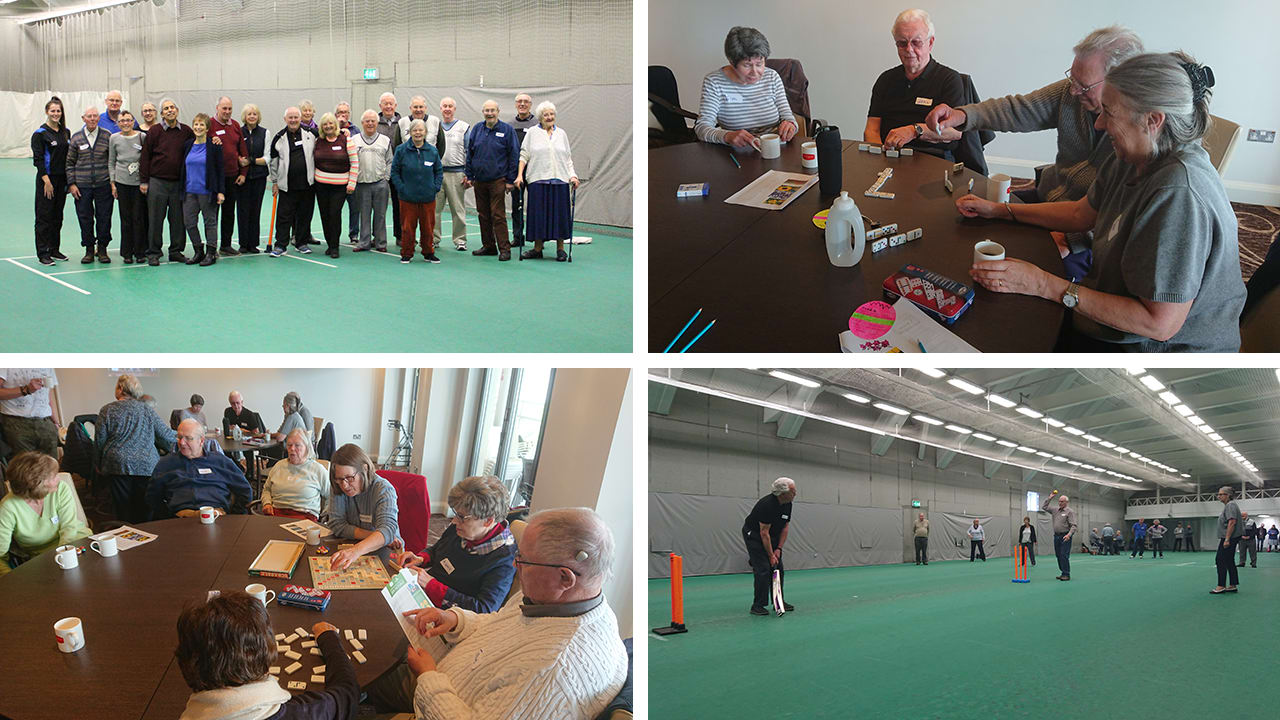 "It's about using the special place our venue holds in the community to bring people together and offer some fun and togetherness for those who are affected by this cruel illness.

"If the power of sport can bring back some memories for some of them and help stimulate them along the way, we can be proud that – as a Trust – we've been involved in something really worthwhile."

Mark Clifford - Community Projects Manager
Alongside the work of Forget Me Notts, the Trust has trained over 100 individuals from across Trent Bridge in dementia awareness.
This training is designed to ensure that both the staff which work within Trent Bridge and the venue itself are as welcoming as possible to those with dementia.
Read Director of Cricket Mick Newell's thoughts after he took the training session here.
If you know somebody who might benefit from the Forget Me Notts programme, please contact ian.richardson@trentbridge.co.uk
SIGN UP FOR ALL THE LATEST
It's jolly convenient to receive latest news, ticket information and behind the scenes exploits direct to your inbox and we'll never pass on your information to others.