"With us thee wed, then dine, drink and dance..."
Whether you're a pair of cricket-lovers or simply lovers seeking a venue replete with resplendent charm, we'd frankly love to make your day the latest chapter in our rich, romantic history.
Naturally, you'll want a personal tour of our rooms before you make a decision on where to host your special day.
To arrange a visit or find out more, call 0844 811 8710, email weddings@trentbridge.co.uk or complete our short form to register your interest in hosting your ceremony or reception at Trent Bridge.
The romance of Trent Bridge...
…like most great romances in English history, began not in a flowery meadow or by a babbling brook.
It began in a pub.
William Clarke fell in love with the landlady of the Trent Bridge Inn – and a year after marrying her and moving in around 1837, he'd started hosting cricket matches in the field around the back.
Today, that field is one of the most famous and beautiful cricket grounds in the world; a place replete with magic moments in history, old-world character and all the love and attention-to-detail that goes into keeping both alive.
Our venues
The Long Room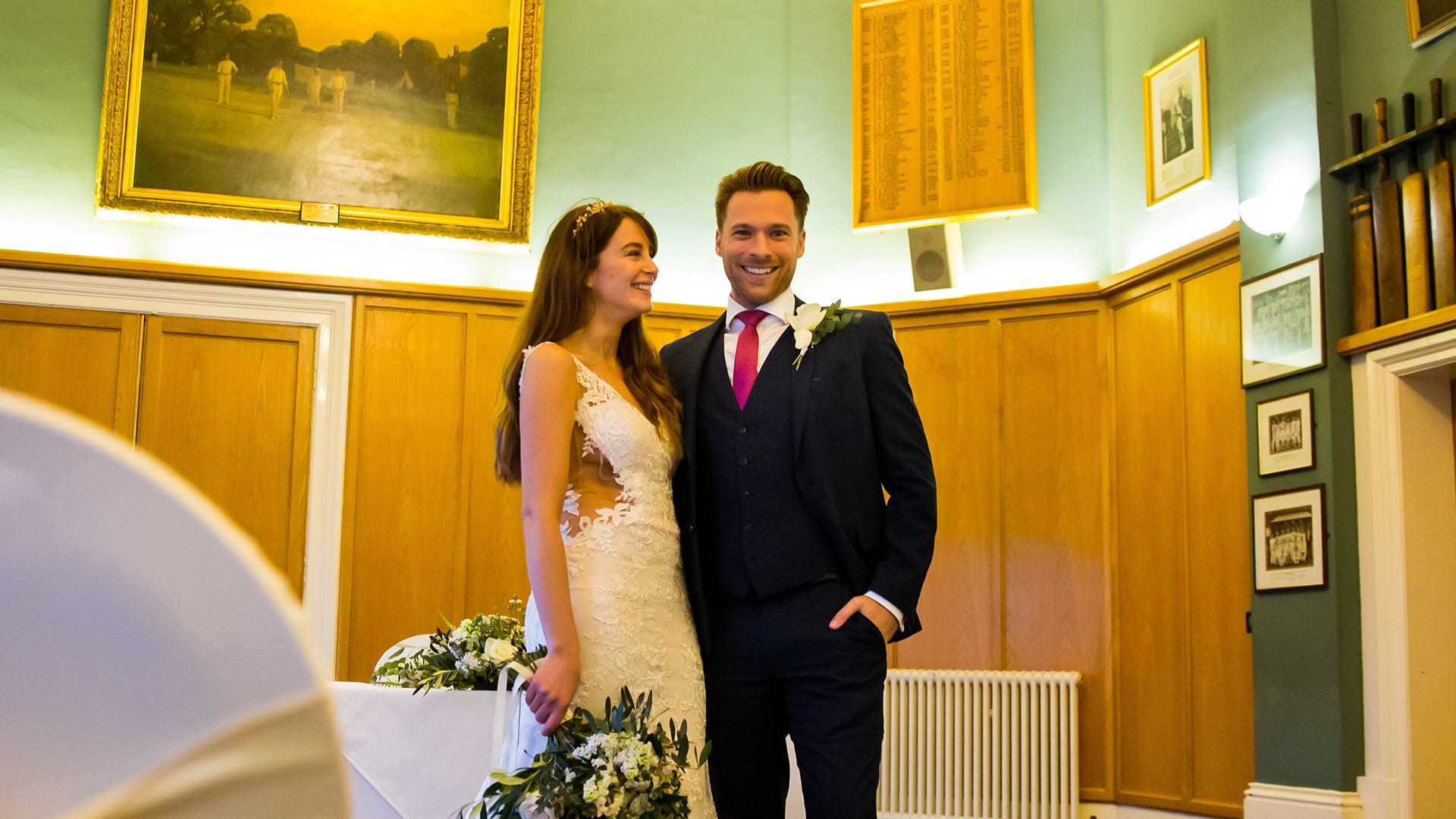 An atmospheric, ornate room packed full of old century character. Located in the Pavilion with doors opening to a view of our hallowed turf. Seats up to 90 guests for a civil ceremony.
The Derek Randall Suite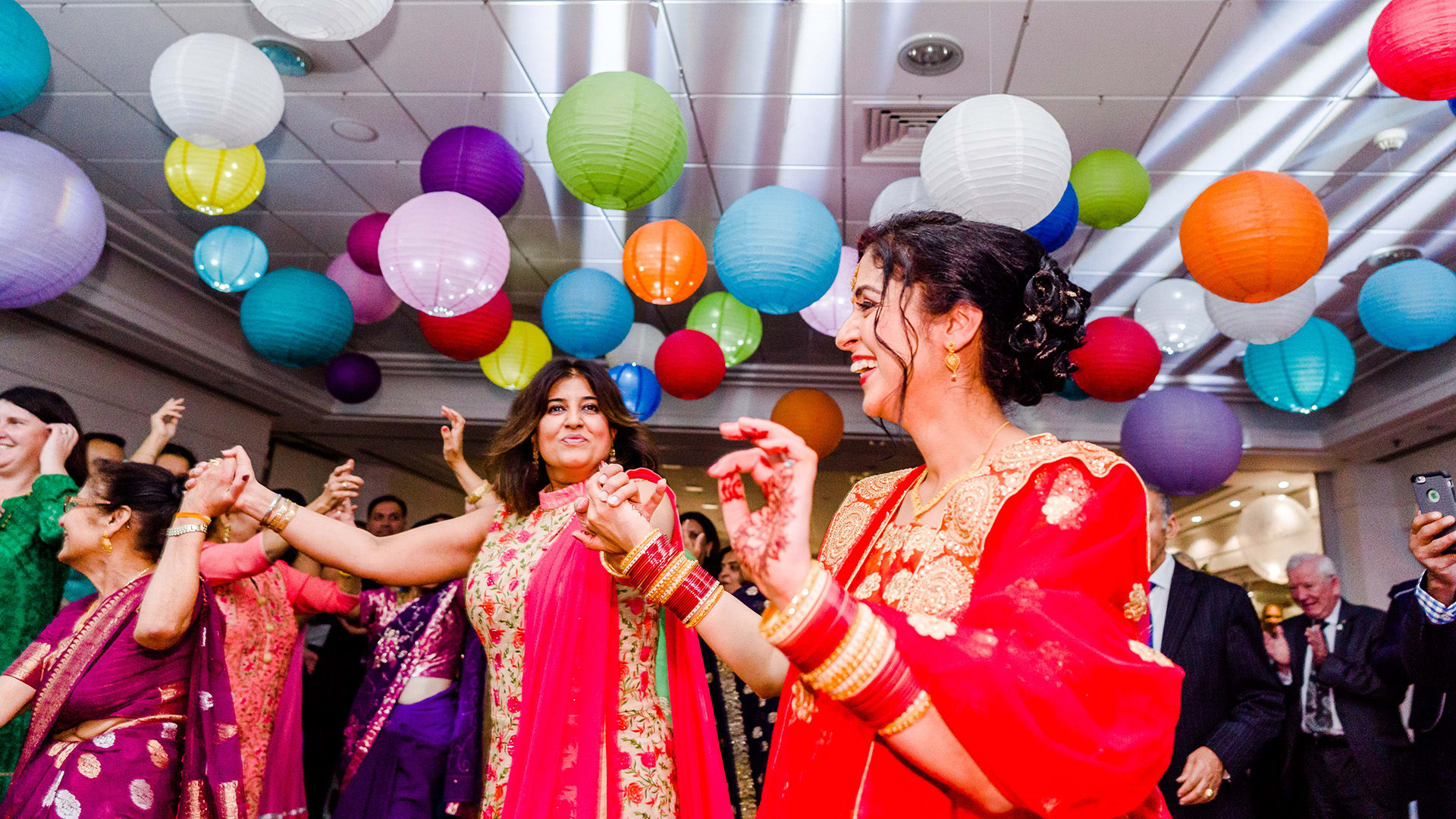 A modern, light and airy room with stunning views through floor to ceiling windows. Seats up to 200 guests for your civil ceremony or 180 diners on round tables for your reception.
The Boundary's Edge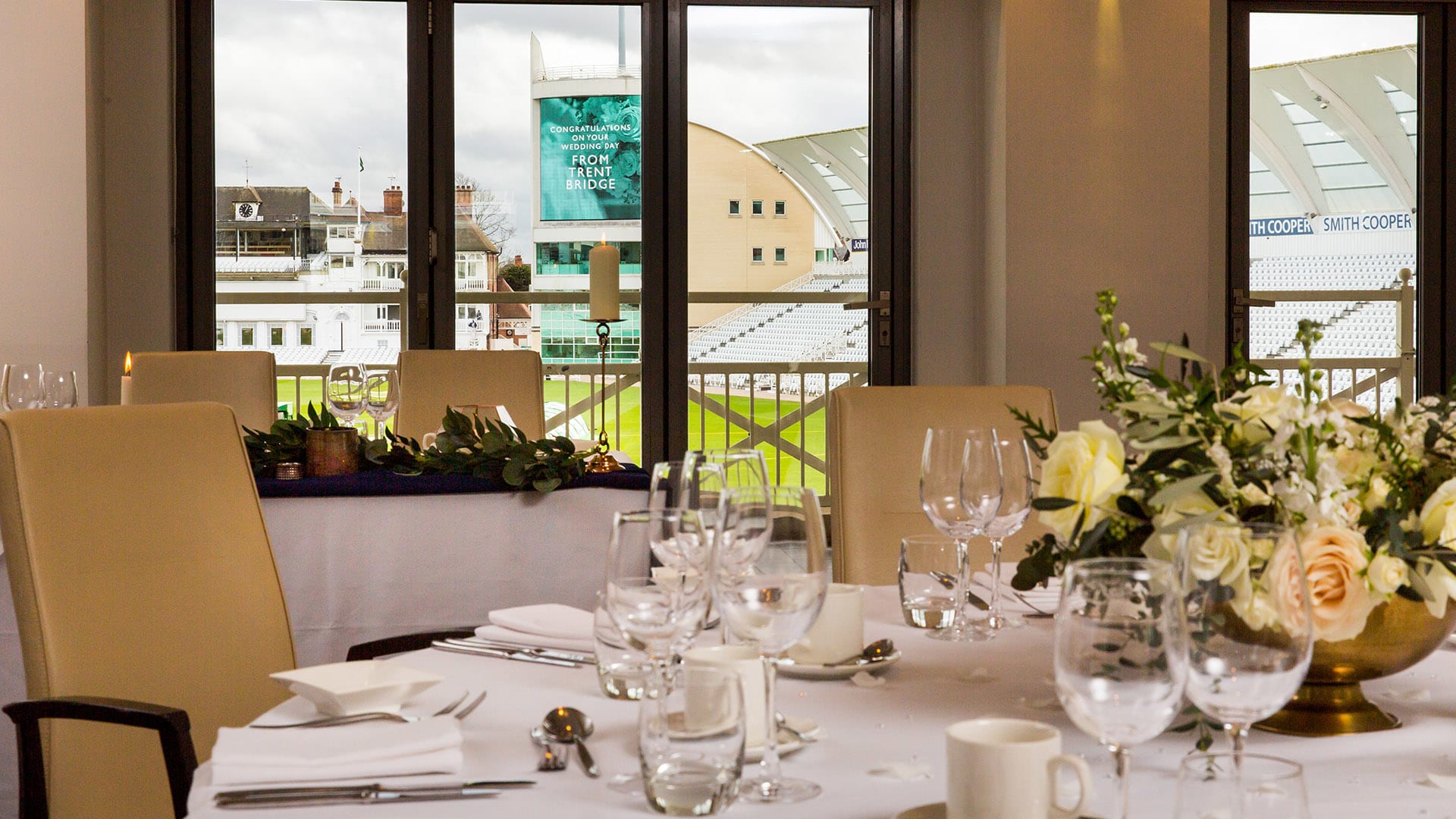 A sophisticated, contemporary room with a large balcony and magnificent views of the ground. The perfect choice for an intimate ceremony or meal, seating up to 70 guests for your civil ceremony or 100 on round tables for your reception.
Restaurant Six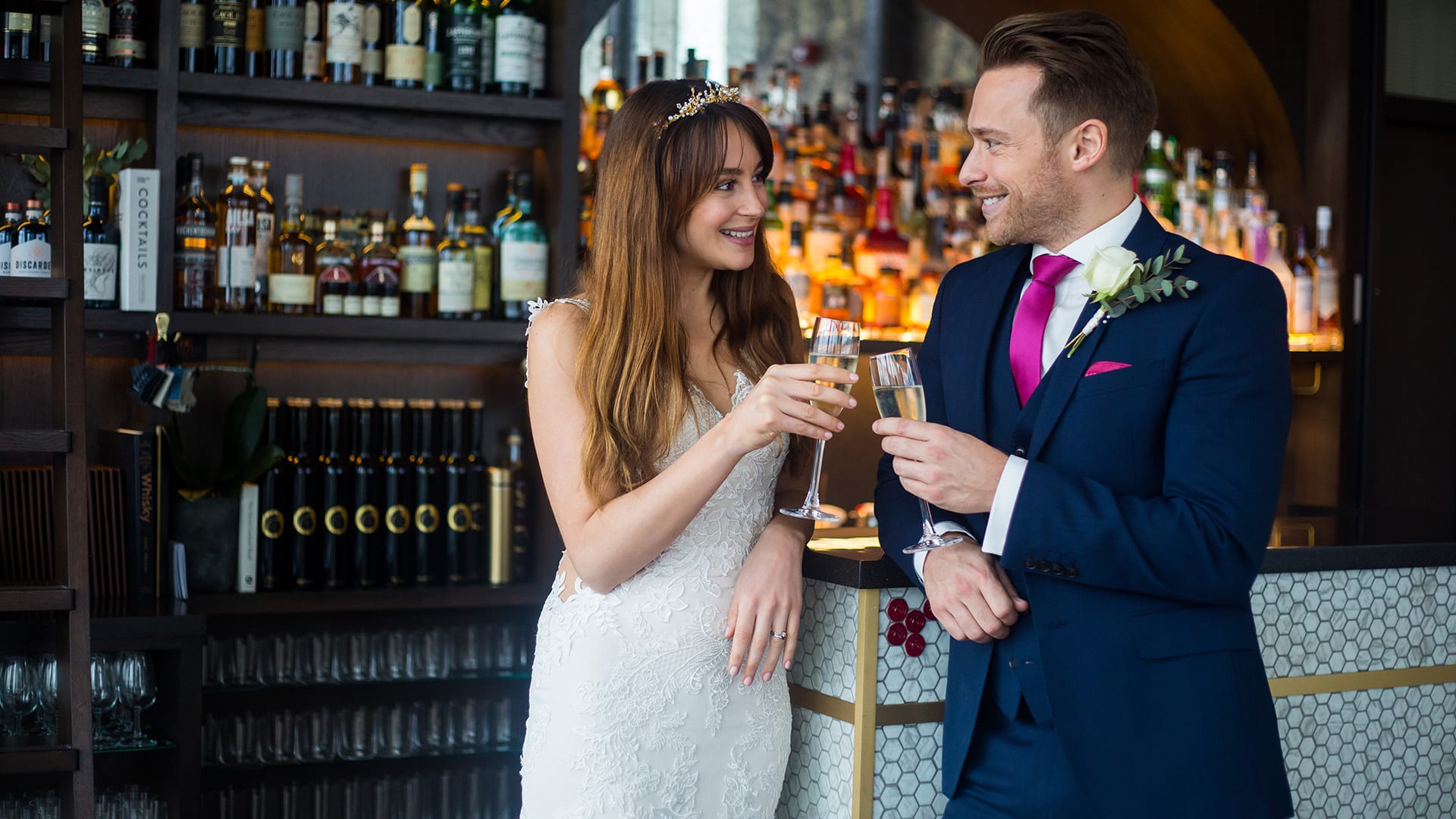 Our very own sixth-floor restaurant with outdoor terraces, an extensive drinks list and stunning views across Nottingham, West Bridgford and Trent Bridge. Best suited to intimate occasions for 30.
Our weddings brochure provides a little extra colour on the packages available at our venue. Find out more below.
WEDDINGS AT TRENT BRIDGE
Our couples
"Trudie and the team at Trent bridge gave us the most perfect experience.
We had a magical day before the wedding at our food tasting, and the food was fantastic. As for the day itself, the room was perfect, with a balcony view of the spectacular ground.
From the stewards to the receptionists, everyone made the day really enjoyable, and the after-event care was brilliant."
Richard & Kathleen – May 2023
"An amazing day, made all the more special by the amazing team at Trent Bridge. We had so many fantastic comments from guests about the venue and the day, which speaks volumes for the wedding team at Trent Bridge."
Ian & Becky – Oct 2019
"Whether you are a cricket fan or not, Trent Bridge just takes your breath away."
Catherine & Daniel – Aug 2019
"From the moment we entered the Derek Randall Suite to view the venue it made our heart skip a beat to think of having our wedding at Trent Bridge."
Mr & Mrs Shanks – March 2019
"Every member of staff was happy and helpful and nothing was too much trouble, which made the day go so smoothly for us all."
David & Jayne – Oct 2021
"We are so glad we chose Trent Bridge."
Mr & Mrs Dixon – Sept 2021
"It was a privilege to hold our ceremony and reception at Trent Bridge."
Mr & Mrs Gough – Oct 2021
SIGN UP FOR ALL THE LATEST
It's jolly convenient to receive latest news, ticket information and behind the scenes exploits direct to your inbox and we'll never pass on your information to others.