The role that technology plays in our lives is changing at a faster rate than ever.
With the advent of the internet, smartphones and social media, the last two decades had already seen a dramatic increase in the amount of time we spent glued to our screens.
Then came the Covid-19 pandemic, which led to our digital devices taking an even more prominent role in our lives.
If left unchecked, however, the amount of time we spend on our phones, tablets and laptops can spiral out of control.
See more information on responsible digital use, healthy habits to embrace, and how to tackle screen addictions, here.
Responsible digital behaviours
Source: comparethemarket.com
Working out what amount of screen time is or isn't good for you isn't a simple task. Although some studies or experts claim to have a figure, it won't be suitable for all.
Whether or not your screen use interferes with your life is something for you to work out. The patterns, habits and feelings behind our screen use are potentially of more interest than the volume of use. Using screens carefully may be more important than using them less. However long you spend, there are healthier habits and responsible ways to be online that everyone can embrace.
How does your time online make you feel?
Have you ever actively tried to spend time off the internet and away from your devices? The idea of a digital detox is an increasingly popular one. In fact, seven in ten people have tried to moderate their digital consumption in some way. In this study by market research consultants GlobalWebIndex, the respondents were divided into:
Digital detoxers. People who had detoxed from their digital devices completely for any extended time.
Digital dieters. People who had taken steps to cut down the time they spent online or on devices.
The digital comfortable. People who didn't feel the need to cut down at all.
And among the things digital dieters were trying to do to cut back their digital consumption GWI found:
37% had deleted an app or program in the previous month
35% taken short breaks for hours at a time
27% had limited their digital intake to emails or other routine activities
24% had switched off notifications or emails
23% had moved their phones out of the bedroom
In another study by telecoms watchdog Ofcom, around a third of people say they feel either cut off (34%) or lost (29%) without the internet, and 17% say they find it stressful. Half of all adults (50%) say their life would be boring if they could not access the internet. But there are some positives. 10% feel more productive offline, rising to 15% for 18 to 34-year-olds, and 16% say they feel less distracted.
How do you feel when you spend time away from screens and off the internet? It's important to start reflecting on how your time spent on digital devices makes you feel.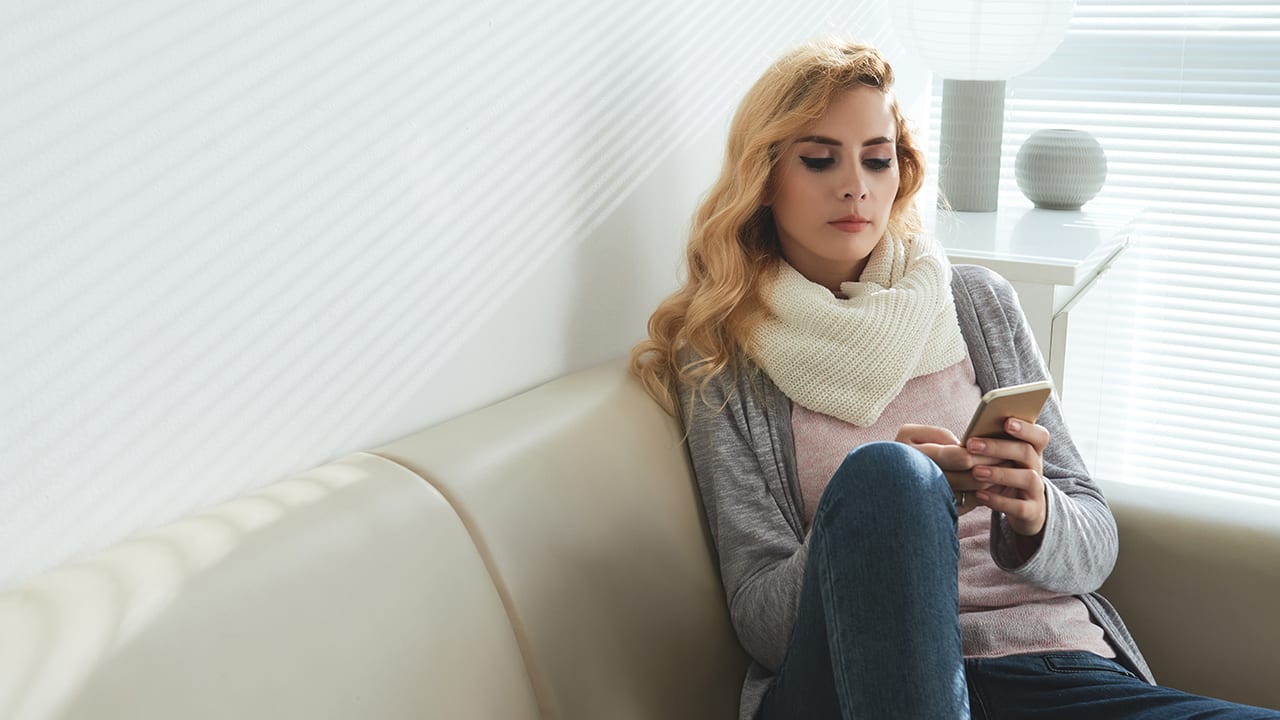 Healthy habits to embrace
First things first, do you know why you end up staring at a screen? More often than not, we now turn to our phones, tablets, laptops and TVs out of habit. One of the first healthy habits to embrace is planning. If you can schedule dedicated parts of your day which don't involve a screen, you'll be reducing the amount of time you just end up in front of one. Some examples include:
Restricted use in the morning. Don't use your phone as an alarm clock. That way you don't even need to pick it up and you can have some time first thing – ideally an hour – without a screen.
Taking a proper lunch break. Do you use a screen for work? If so, having a lunch break away from any screen (including your phone) is a great idea. Plan a walk and just enjoy some fresh air or do an errand.
Meal times with your family or friends. If you're spending time with people, it's nice to be present. It sounds like something your parents will have told you as a teenager, but enjoying a dinner without devices is good for everyone involved.
Avoiding screens before bed. Looking at a screen too close to bedtime can impact how easily you'll fall asleep, so it's a key part of the day to cut down on your usage.
Understanding screen addictions
Without a doubt, we're in a time where technology use is unprecedented. It's unlikely that will change anytime soon. But awareness is growing around certain addictive behaviours that arise as a result of too much screen time.
Screen addiction can happen when screen use is so compulsive it impairs daily functioning. This could be affecting your productivity, relationships, health or wellbeing.
When the WHO added gaming disorder to their list of diseases, they didn't talk about it in hours of screen time, rather the impact the hours spent gaming on a screen actually has: "For gaming disorder to be diagnosed, the behaviour pattern must be of sufficient severity to result in significant impairment in personal, family, social, educational, occupational or other important areas of functioning and would normally have been evident for at least 12 months."
In general, three behaviours can help you identify whether you may be becoming addicted to your device:
Cravings. Do you want to look at your devices, sometimes at the expense of other activities? That's a craving.
Tolerance. Do you increasingly need to spend more time on your phone? If your screen usage is going up, your tolerance is going up. You need more time to get the same fulfilment as before.
Withdrawal. Do you feel a change in your mood for the worse when you can't use your device? People can feel agitated, sad or even angry when their phones not available.
Asking these questions isn't supposed to make you feel bad about yourself. Addiction is a very charged word, and there are plenty of reasons your screen use may be higher than usual – especially during the Covid-19 situation or if you work using a screen.
Try not to compare yourself with others, but instead focus on how your screen time makes you feel and how you feel without it.