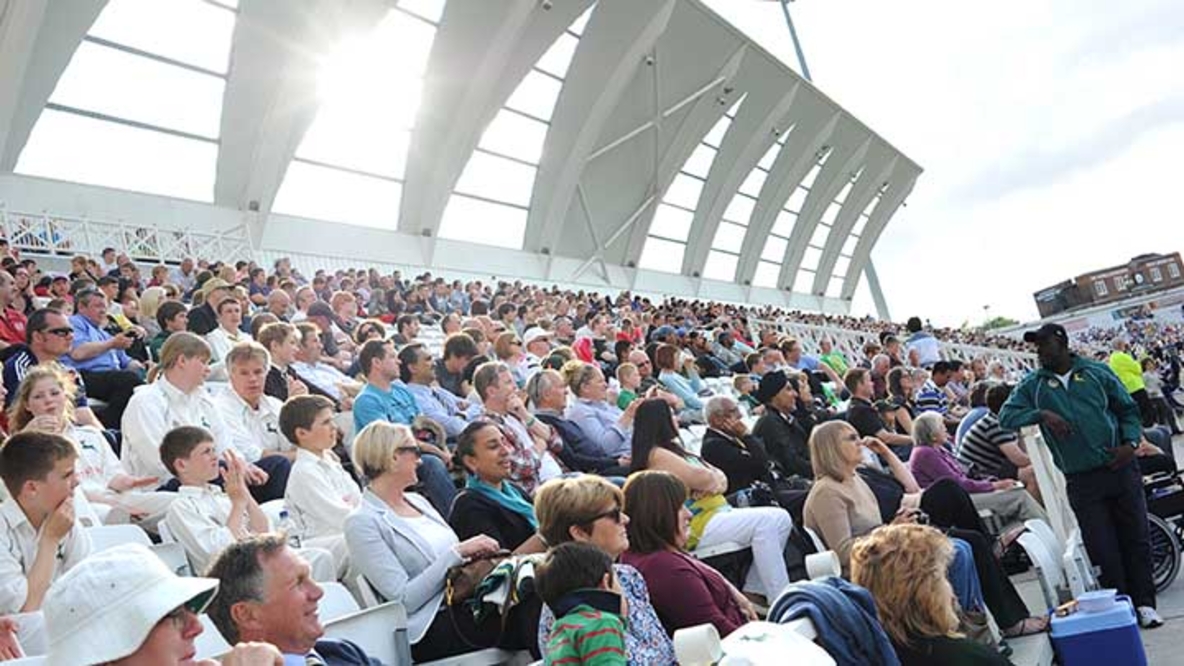 Getting to Trent Bridge
We're keen to ensure that you enjoy the best possible experience when you visit Trent Bridge and we have built strong partnerships with transport providers to help you to plan your journey.
Bicycles
Cricket-loving riders are able to park their bikes in the Bridge Field on Bridgford Road. Our stewarded bike park is a very short walk from the ground.
Parking
Parking is available along Victoria Embankment during international matches. During Specsavers County Championship matches, you may find free street parking on Hound Road, Fox Road or Milicent Road. At NatWest T20 Blast Matches, we offer paid parking in the Bridge Field on Bridgford Road.
Buses
Buses run every few minutes from Nottingham city centre and Nottingham station. Timetables and information can be found at http://www.nctx.co.uk/cricket and you can plan your entire journey at www.travelineeastmidlands.co.uk
Both international and domestic ticketholders can enjoy a discounted Eventrider ticket for routes within Greater Nottingham in collaboration with Nottingham City Transport. Simply show your match ticket to the bus driver after 9.30am to take advantage of this offer.
Trains
There are frequent trains to Nottingham train station, which is served by buses and taxis. A taxi will cost about £6 or the walk will take 20 minutes. Timetables can be found on the East Midlands Trains website.
Trams
The nearest tram stop, Station Street, is a 20 minute walk from the ground, and anyone travelling from outside the city can take advantage of NET's free park and ride facilities.?As an added incentive to take the tram, NET will be running a £2 return ticket for all match and season ticket holders.
International Eventlink Park & Ride Service
The Eventlink Park and Ride Service will operate the Royal London One-Day Internationals against Sri Lanka and Pakistan.
Eventlink is a direct bus service run by Notts & Derby which operates approximately every 10 minutes from Queen's Drive Park & Ride Site to Trent Bridge, costing just £5.00 per car for up to a maximum of four people (with a £1 surcharge for over four people).
Buses only drop off and pick outside Sandicliffe Ford on Loughborough Road (within 100 yards of Trent Bridge).