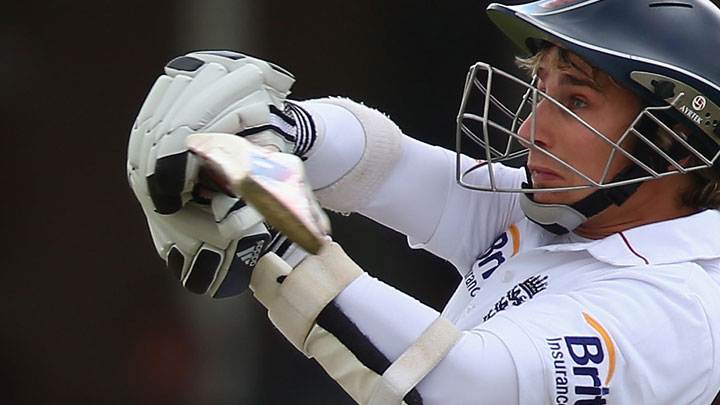 Parsons' Praise After Taylor
Leads Lions To Victory
Featured News | 14th May 2012
Nottinghamshire batsman James Taylor has had his international credentials endorsed by England Lions Coach David Parsons after captaining the nation's second string to a 10 wicket win over West Indies.

Taylor and Jonny Bairstow were singled out for praise by Parsons with the Yorkshire Batsman included in the England squad for the first Investec Test match against West Indies at Lord's starting Thursday.

"Both Jonny and James have scored quite heavily in Lions games over the last couple of years, as they have in first-class cricket," said Parsons.

"It's a good opportunity for all of those guys to press their cases. You never know, until they're given an opportunity. They both average close on 50 in first-class cricket, and more than 50 for England Lions.

"You get a gut feel from skilled observations you make - and then you keep your fingers crossed.
"You have confidence because of those observations you've made of them over time that they can be successful."

Graeme Swann and Stuart Broad are also in the squad to face West Indies who will arrive at Trent Bridge for the second Investec Test from Friday 25 May.

England squad – 1st Investec Test
Andrew Strauss (Middlesex) (Captain)
James Anderson (Lancashire)
Jonny Bairstow (Yorkshire)
Ian Bell (Warwickshire)
Tim Bresnan (Yorkshire)
Stuart Broad (Nottinghamshire)
Alastair Cook (Essex)
Steven Finn (Middlesex)
Graham Onions (Durham)
Kevin Pietersen (Surrey)
Matt Prior (Sussex)
Graeme Swann (Nottinghamshire)
Jonathan Trott (Warwickshire)


England face West Indies in an Investec Test Match at Trent Bridge from Friday 25 May to Tuesday 29 May. The tourists have never lost a first class fixture at Trent Bridge and will arrive to contest the second of a three match series.
Ticket offers:
- All tickets for under 16s in all areas of the ground on any day: £10
- All tickets for under 21s in all areas of the ground on any day: £20
- Family ticket for two adults and two children: £80
- Big Cat's Den: Under 13s tickets in the alcohol-free William Clarke Family Stand: £8 each with 1 free adult ticket with every eight U13s ticket purchased.
- 10% off for groups of 8 or more (valid until Friday 18 May)
General sale:
- Adult tickets cost £35-£50
- 200 premium seats in the middle tier of the Radcliffe Road Stand for day one have now been released for general sale
- There is limited availability for days one and two
- There is good availability for days three and four
Click here to buy tickets using our secure online payment system, visit the Ticket Office at Trent Bridge or call 0844 8118711.