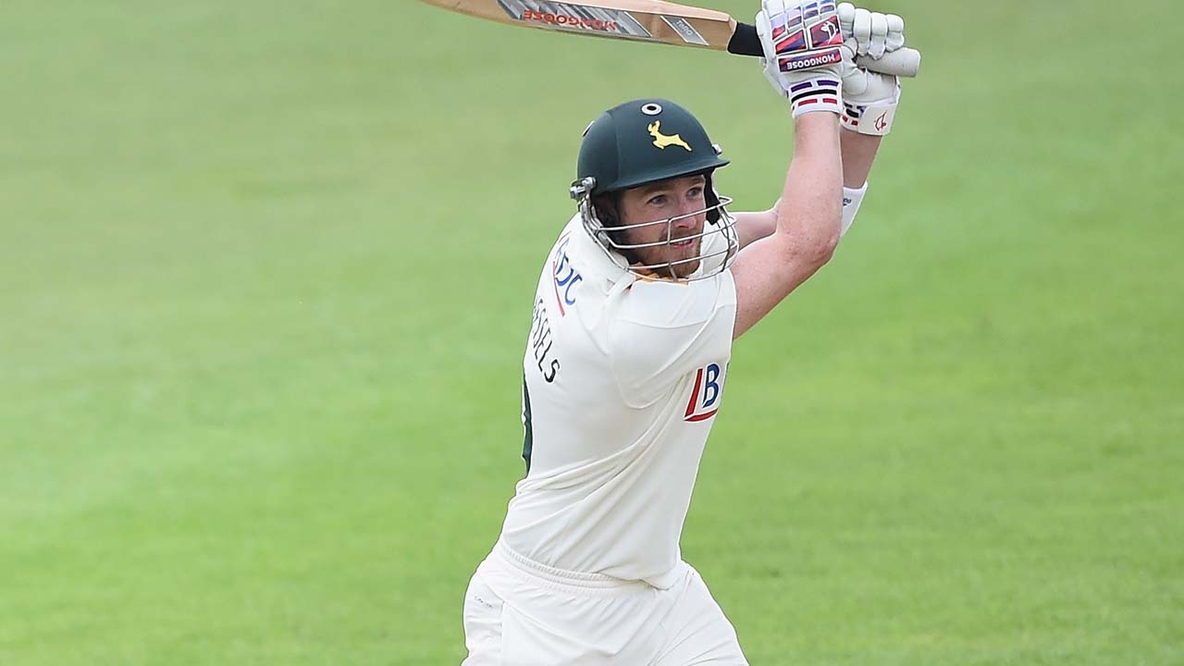 Statistical Preview: Sussex v Nottinghamshire
Match Preview | 31st May 2014
Background
Nottinghamshire head to Hove this week to meet Sussex in the LV= County Championship, the match beginning at the BrightonHoveJobs.com County Ground on Sunday (11am).
Both counties will be hoping for some dry weather, having seen more than enough rain over the last few days.
Notts lost playing time on the second and third day of their latest match against Durham, before the final day was completely washed out.
That, though, was nothing compared to the disappointments of all at Merchant's Taylor School, Northwood, where Sussex were due to face Middlesex.
The out-ground really took a battering from the elements and no play at all was possible on any of the four days.
Those draws leave Notts on 74 points, in fourth position, one place and one point better off than Sussex, who began the campaign with wins over Middlesex and Warwickshire.
If You Are Planning On Going
Nottinghamshire supporters are urged to consult the official Sussex County Cricket Club website if they are planning on attending this match, particularly on the first day.
Sunday marks the club's 175th anniversary and there will be plenty of activities to commemorate the occasion.
Entrance on the first day can be made for just £1.75 per person, for non-members in advance.
Further details are available by clicking here.
Amongst other activities will be:
Vintage car display throughout the day and a parade on the field (weather permitting) during tea. (9 vintage cars and 2 classic cars)
The ringing of the Bell to start play
During the lunch break – a 30 minute Stoolball display
Raffle featuring a Vintage replica 1839 Newbery bat
During the tea break – cutting of the Birthday Cake
Autograph signing opportunities
Head to head
Overall first class meetings between the two sides, at all grounds, now stand at 216, of which Nottinghamshire have won 82 to Sussex's 50, with 84 games ending in draws.
Away fixtures have been staged at a number of out-grounds in Sussex, including Eastbourne, Hastings, Worthing, Horsham, Arundel and in Brighton but Sussex's home headquarters, The County Ground in Hove, has staged 70 of the meetings.
Notts hold the upper hand in those clashes, winning 23 matches to Sussex's 19, with 28 draws.
Over the last three years each side has gained one success, Sussex in 2011 and Notts in 2012, with the match a year ago being drawn.
Last Meeting
It is exactly a year since Notts went down to Hove to face Sussex, in a match that began on 31st May 2013. Put in, the visitors scored 356, with Samit Patel grabbing the headlines for a scintillating knock of 157, which included 17 fours and one six.
Chris Jordan shone with the ball, taking 6-97.
The home side had replied with 290-6 at the end of the second day but hopes of a lead evaporated in dramatic fashion the following morning. Only a single had been added to the overnight score when a mix-up allowed Notts to complete the run out of Jordan.
306-8 then became 306 all out as Harry Gurney collected the first hat-trick of his career, and Notts' first against Sussex.
Ben Brown was expertly caught at second slip by Patel, left-hander James Anyon went first ball, this time taken by Steven Mullaney at third slip, before Monty Panesar, another lefty, nicked off, again to Patel – to scenes of great celebration from the fielding side.
Notts' first innings lead of 50 was built upon to good effect. Ed Cowan scored 81, his highest score for the county, sharing in a stand of 151 for the third wicket with James Taylor, who fell three runs short of his century.
Some violent hitting from Paul Franks (78) on the final morning lifted Notts to 330 all out – leaving Sussex to bat out the final five and a half hours.
Notts, pressing for the win, had Sussex in trouble at six wickets down before an unbroken stand of 70 between Jordan and Ben Brown took the match deep into the final hour, whereupon the captains shook hands on a draw.
History
Nottinghamshire's highest team total at Hove is the 674 they produced in 1893, an innings which saw Arthur Shrewsbury, Billy Gunn and Billy Barnes all score centuries.
The highest individual score by a Nottinghamshire batsman at Hove is the 249 scored by skipper Arthur Jones in 1901. Clive Rice came close to matching it in 1976, dismissed for 246.
Joe Hardstaff snr and Arthur Shrewsbury are the only other Notts batsmen to register double hundreds on the ground, whilst Riki Wessels hit 199 there two years ago.
William Attewell's 8-32 in 1890 are the best figures returned by a Notts bowler on the south coast.
The 1911 match at Hove produced a display of hitting rarely seen, either before or since, to enable Notts to avert an inevitable defeat against Sussex. Coming in to bat at number nine, with his side only nine runs ahead with just three wickets left, Ted Alletson scored 47 in 50 minutes before lunch and was then told to "have a go" by his captain, Arthur Jones. Alletson's response was to blast a further 142 in the next 40 minutes. At one point he scored 115 out of 120 in just seven overs, on his way to a career-best 189. His onslaught included one over (which included two no-balls) from Ernest Killick, a slow left-armer, which went for 34 runs – four fours and three sixes – a record that stood until 1968 when another Nottinghamshire batsman, Garfield Sobers, surpassed it.
With his partner, William Riley, the powerful Alletson had added 152 for the 10th wicket, a county record, which remains – although exactly equalled in 2000 by Usman Afzaal and AJ Harris v Worcestershire.
Nottinghamshire triumphed at Hove in 2012, winning there for the first time in 29 years. The seven-wicket success, secured just after tea on the final day, featured some outstanding contributions. Riki Wessels scored a career-best 199 and Alex Hales made 80 as the pair opened with 171 in the first innings.
Prior to that win, Notts had not previously tasted success at Hove since 1983, when they got off to an amazing start as Richard Hadlee and Mike Hendrick ripped out the Sussex top order in spectacular fashion to finish with four wickets apiece.
At one stage the home side were 0-3, then 5-5 and 19-8 before Tony Pigott, batting at ten in the order, hit a lusty 63 to take his side to 115 all out.
Played For Them Both
In the midst of last summer's white ball cricket James Taylor was put on standby to replace Kevin Pietersen in the England Test side, with the Surrey player undergoing treatment on a niggling injury.
In order to help Taylor prepare, should he be needed, he was drafted to play for Sussex in a red ball tour match against the Australians at Hove.
Having already scored a century on his Nottinghamshire debut in 2012, he became one of the few to repeat the feat with two English counties, hitting 121* against the tourists.
Unfortunately for the right-hander, Pietersen passed his fitness Test and Taylor's wait for the opportunity to return to the international ranks goes on.
Others to have represented both counties include Franklyn Stephenson, who remains the last county cricketer to achieve the first class double of 1,000 runs and 100 wickets in the same season, plus Giles Haywood who moved north to join Notts from Sussex in 2000 but he only made five List-A appearances for the Outlaws before being released.
Stats for Sussex at home to Notts (Hove unless indicated)
Highest Team Total
Sussex 619-7dec (2003) at Horsham
Notts 674 (1893)
Lowest Team Total
Sussex 19 (1873)
Notts 54 (1837) at Brighton
Highest Individual Innings
Sussex 213* HP Chaplin (1914)
Notts 249 A Jones (1901)
Best Bowling (Innings)
Sussex 8-23 A Buss (1966)
Notts 8-32 W Attewell (1890)
County Championship Debuts
Sussex SP Hoadley (1978), RS Cowan (1982), MJG Davis (2001), WAT Beer (2008)
Notts AG Prince (2008)
Hat-tricks
Notts HF Gurney (2013)
Did You Know?
Nottinghamshire's Phil Jaques has played in 11 Tests, 6 One Day Internationals, 195 first class, 165 one day and 81 T20 matches and in all that time he has taken ONE wicket.
Admittedly the prolific left-handed batsman has bowled on exceedingly rare occasions but playing for Yorkshire at Hove last summer he had his moment in the sun.
Captains Andrew Gale and Ed Joyce had come to an amicable agreement about a last day run chase and it involved a few easy runs being served up. Presumably it wasn't in Joyce's plans though, to hit a Jaques delivery – described as slow left arm chinaman – down the throat of Jack Brooks at long off.
Rain then arrived to wash-out the contest but the Australian had at least got his first senior wicket, despite finishing with figures of 6-0-75-1.
One of Jaques' current team-mates, Riki Wessels, also has a bowling tale to tell against the south coast side. His maiden - and only wicket in county cricket - came when the sides met at Trent Bridge a couple of years ago as Luke Wells chipped back, for a routine caught and bowled.
Tickets
Daily admission prices for anyone travelling down to Hove to see this match can be found on the official Sussex CCC website, where you will find all details, including the £1.75 entrance offer.
Coverage
BBC Radio Nottingham will be providing on-line ball-by-ball commentary throughout the match with access available through the BBC Sport website.
There will also be commentary on BBC Radio 5 Live Sports Extra for most sessions of this match.
Dave Bracegirdle will provide live ball-by-ball commentary through all of Nottinghamshire's LV= County Championship matches this season on behalf of BBC Radio Nottingham. Follow him on Twitter @bracecricket