A 13-man squad for Nottinghamshire's County Championship season opener at Leicestershire has been named with new overseas player James Pattinson handed his debut.
Peter Moores, embarking on his first season as Head Coach of the Club and his 35th in the professional game in all, believes the squad are prepared for the season ahead.
"We're ready to go. We're hoping our players get off quickly and get some momentum at the start of the season," he said.
"We've managed to get a couple of practice games in, one at Cambridge and a good two days at Glamorgan so – together with the pre-season tour of Barbados – and now we're into match mode and ready to play.
"It's a case of getting across to Leicester, getting stuck in and playing our cricket. Often the key at the start is to stay calm and trust in their skills."
With the inclusion of Pattinson, Moores highlighted the attributes he expects the Australian fast bowler to bring to the side.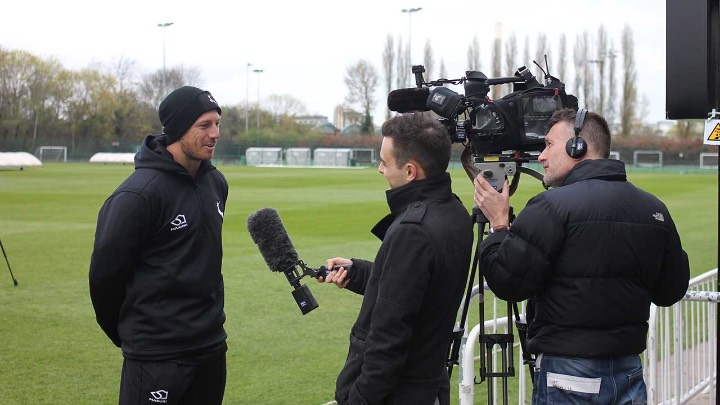 "He's coming off the back of an excellent season. The strike bowlers are the people you want. They accelerate the game," he said.
"He's got pace, he hunts wickets, he plays cricket on the front foot and he's shown that he's got the ability to open sides up on flat pitches, which is something we really value.
"He's a more than useful batsman as well," continued Moores. "This winter, he's often got those runs at a time when his side have needed them."
Elsewhere in the pace attack, Stuart Broad is set to face his former county and Moores believes having the England seamer around for a full pre-season has already been beneficial.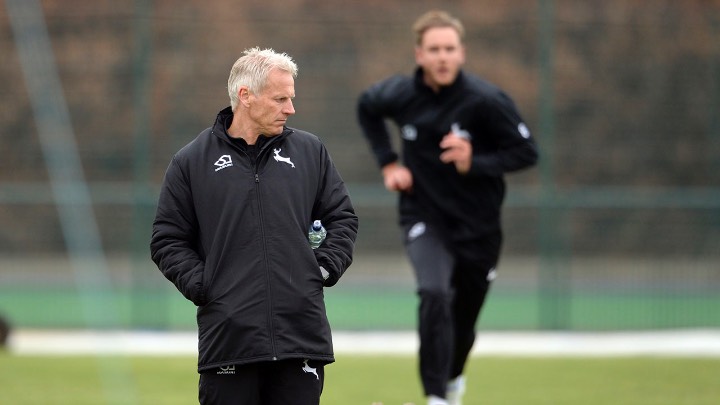 "He's already brought a huge amount because, like Stuart does with everything, he's thrown his heart and soul into it," he said.
"From Barbados, where he led from the front, he's clear on what he needs to do to prepare.
"He's worked extremely hard, like everyone else, to get himself ready to make an impact at the start of the season.
"It's very exciting to have him in the team because he's great mates with a lot of the lads, but they haven't always had the chance to play with him.
"It's not just about one or two players, it's about the team, we know that, but to get him in a Notts shirt is fantastic."
Moores, meanwhile, remains confident in the green and gold's batting line-up despite injury to Steven Mullaney.
"We've got a group of batsmen playing well, and you need to play well at this time of year because there'll be good balls flying around," he said.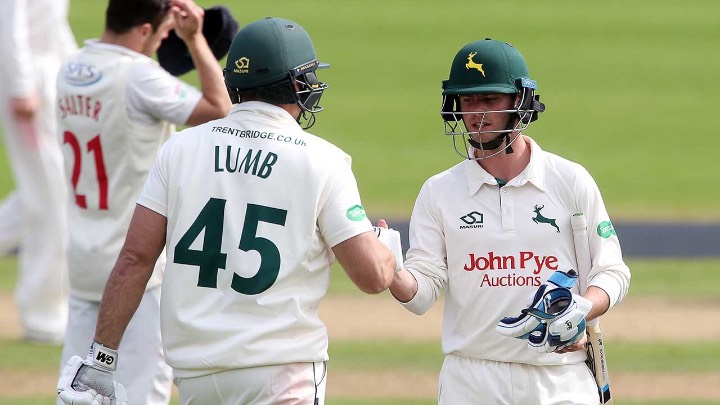 "All the of them will go into the game confident. They've got to build an innings and build a platform.
"Those that are lucky to get themselves in, need to go on and get a significant score."
Play begins at Grace Road at 11am on Friday. You can follow all the action live, including ball-by-ball scorecard and BBC commentary by going to Trent Bridge Live.
Nottinghamshire squad to face Leicestershire: Stuart Broad, Luke Fletcher, Harry Gurney, Alex Hales, Brett Hutton, Jake Libby, Michael Lumb, Tom Moores, Samit Patel, James Pattinson, Chris Read, Greg Smith, Riki Wessels.
..................
It's jolly convenient to receive latest news, ticket information and behind the scenes exploits direct to your inbox - and rest assured we'll never pass on your information to others.