Peter Moores has warned his table-topping Notts Outlaws players not to assume a knock-out quarter-final place is guaranteed, as they prepare to take on the Birmingham Bears in their penultimate home NatWest T20 Blast group game at Trent Bridge tomorrow night (6.30pm).
After losing their first two games in the competition, the Outlaws have since stormed to the North Group summit with six victories from seven completed matches.
That run has included four wins from five matches in Nottingham – and a win over the West Midlands side could secure a last-eight berth, depending on other results.
But Head Coach Moores is stressing that, with the group so tight – just three points separate first and sixth place – the Outlaws must keep producing the level of performance that has so quickly turned their fortunes around in this competition.
"No-one is guaranteed a spot as yet and our first job is to try to win the Bears game."
"The way I'm looking at it is that our group is still very, very tight, so it's important that we don't take our eye off the ball and hope things will look after themselves from here," he said.
"We have got a big weekend coming up with the game tomorrow and then on Sunday (at the Worcestershire Rapids), but we have to take them one at a time.
"No-one is guaranteed a spot as yet and our first job is to try to win the Bears game. If that happens then we may be through or we may need another win.
"But I think if we can win two of our last three, then it is going to give us a good chance of having a home quarter-final."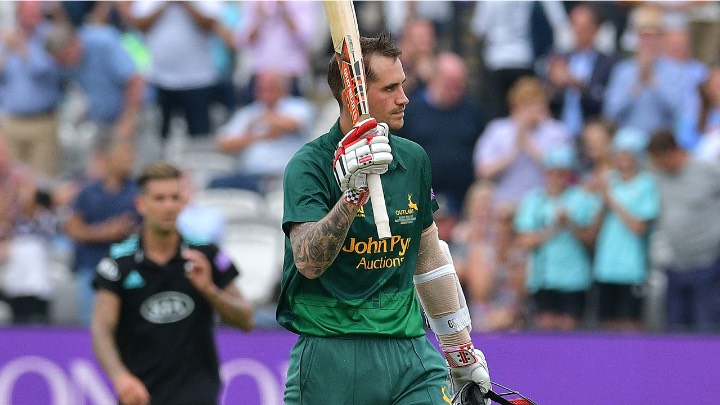 Last year, Notts attracted a record 13,515 fans for their match at that knock-out stage, who helped roar the team onto a 39-run victory over the Essex Eagles.
The crowd support is just one of the reasons Moores would like to see a repeat of that scenario for matches that will take place between Tuesday 22 August and Friday 25 August.
He said: "A home quarter-final is what everyone targets when they start the competition. You're one match away from Finals day and it's great for the Club and the fans to have a home match.
"From a playing point of view, it also means we can have that little bit more say on the pitch as well and we obviously know the conditions well."
"I think this is the best anybody has seen Alex (Hales) play, including himself."
Alex Hales became the leading run scorer in this season's Blast last weekend when he thumped a superb 95 from 30 balls in the emphatic five-wicket victory over Durham to take his overall total to 445 runs from 10 innings at a phenomenal strike rate of 212.91.
Moores has been mightily impressed with the opener's contributions of late, which also included a run-a-ball knock of 218 in the Specsavers County Championship at Derbyshire earlier this week.
"I think this is the best anybody has seen Alex play, including himself," said Moores. "He has played some brilliant cricket for a while now.
"He's always shown that he can play big innings on the big occasions for England and Notts, but now he seems to be adding some consistency to his game as well and I think he's matured as a player.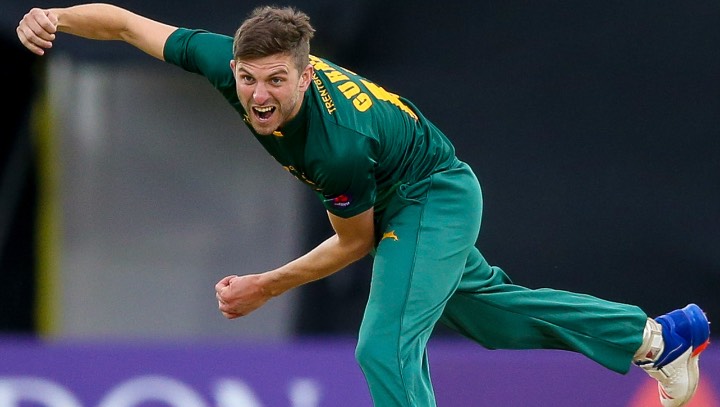 "He did it in the Royal London final against Surrey, then in T20 and then again against Derbyshire in the Championship with not much time to adapt in between.
"He's started to really find himself and the challenge now is to keep his run of form going for as long as he can and we're certainly benefiting from it."
Another plus for Moores has been the increasingly assured performances of senior seam bowlers Harry Gurney and Jake Ball, who bowled particularly well in the vital win at Derbyshire Falcons last Friday night.
He said: "Harry and Jake have really stepped it up and both have them have got a great ability to produce when it counts.
"Everyone has come in and done well, but it's just taken a bit of time for us to settle into a pattern."
"They can bowl a really tight over or take a wicket just when you need it, when the pressure's on, which is really good to have in the side."
After struggling in the early stages of this year's T20 tournament, Moores feels the rejuvenated Outlaws have now 'found their way of playing'.
"You have to remember that it was quite a new-look team at the start of T20 from the Royal London side with Dan (Christian) and Ish (Sodhi) in instead of Patto (James Pattinson), Tom Moores in for Chris Read and Luke Wood and Billy Root also playing.
"Everyone has come in and done well, but it's just taken a bit of time for us to settle into a pattern. The good thing is we have still to play the complete game and hopefully we are peaking at the right time of the tournament."
Notts Outlaws squad to face Birmingham Bears (from): Brendan Taylor, Steven Mullaney, Riki Wessels, Alex Hales, Harry Gurney, Luke Wood, Samit Patel, Tom Moores, Brett Hutton, Jake Ball, Dan Christian, Ish Sodhi, Billy Root.
*************
Buy your tickets for the Notts Outlaws' NatWest T20 Blast North Group home game against the Birmingham Bears tomorrow night here.