Should you be thinking of visiting us for the Royal London One-Day Cup fixture between Notts Outlaws and Durham on Thursday 11 May, this matchday guide contains all the information you need to ensure maximum enjoyment from your afternoon/evening out at Trent Bridge.
You'll be visiting a venue voted the best spectator experience in the country by cricket supporters for eight years in succession, and holders of a TripAdvisor Certificate of Excellence.
Supporting Samit Patel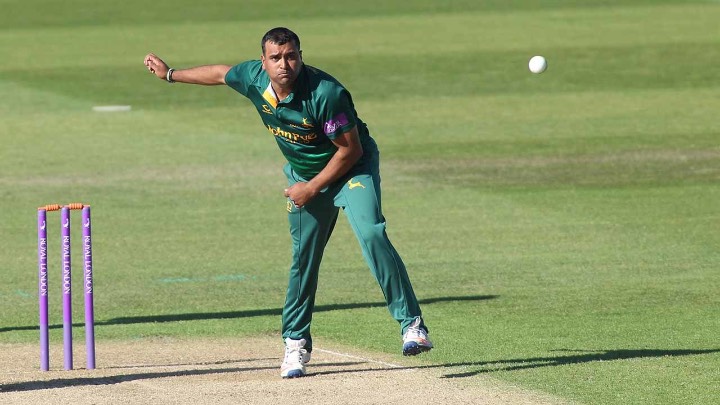 Nottinghamshire County Cricket Club are supporting our stalwart all-rounder Samit Patel with all gate receipts from this fixture going to his testimonial year & its affiliated charities: The Trent Bridge Community Trust, the PCA Benevolent Fund and the Broad Appeal.
Click here for more information on Samit's Testimonial Year...
Ticketing Information
Adults can enjoy a day of Royal London One-Day Cup cricket for £17, whilst 65+ and u21s can attend for £12.
Junior tickets (under 16s) are priced at £9, or alternatively feel free to opt for a Junior Membership - permitting entry for all home cricket throughout the season - for £27. Entry is free for kids aged 0-2.
Seating is unreserved, meaning you are welcome to sit anywhere in the ground, with the exception of the exclusive seating for our Members situated in-front of the Pavilion.
Should you wish to join them in those seats and have access to the Pavilion, we'd be delighted to welcome you as a Member of the Club. Click here to find out more…
Tickets In Advance
There are three different ways to purchase tickets in advance:
- Buy online by clicking here…
- Call the Ticket Hotline on 0844 811 8711 (kindly note that calls to our 0844 numbers will cost 7p per minute plus your telephone company's access charge).
- Visit the Ticket Office in person
Tickets purchased more than two working days ahead of the match will be sent in the post. If purchased afterwards, they will be available for collection from the Ticket Office.
Alternatively, use the print at home option. Kindly note, you'll need to physically print the tickets. They won't scan from an electronic device.
Ticket office & hotline opening hours
- Monday to Friday: 9.30am-4.30pm
- Saturday: 9.30am-1pm
- Opening hours are extended on matchdays.
Tickets on the day
Feel free to purchase tickets from the Ticket Office on arrival at the ground. Window counters for this purpose are situated on Bridgford Road, adjacent to the Hound Road turning.
If you're unsure, please ask your nearest steward who will be delighted to assist you.
Membership Renewals
If you wish to renew your Membership for 2017 and haven't done so ahead of visiting for the match, please come to the Dixon gate (opposite the Co-op on Bridgford Road) and ask the gate steward who will permit you access to the ground and ticket office accordingly.
Hours of Play
Gates open at 12 noon, with the all-important toss of the coin & team announcement at 1.30pm and start of play scheduled for 2pm.
The first innings of 50 overs will take place between 2pm and 5.30pm, before a 45-minute interval. The second innings of 50 overs will then take place between 6.15pm and 9.45pm.
Where To Find Us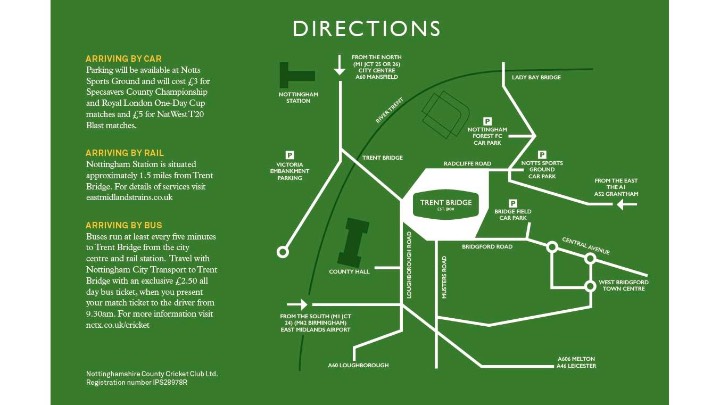 Trent Bridge Cricket Ground is situated in West Bridgford, in very close proximity to both Nottingham Forest and Notts County Football Clubs. Our postcode is NG2 6AG.
As you approach, you can't miss the circular floodlights.
We are a couple of miles from Nottingham City Centre, a mile or so from the train station and our city is blessed with one of the best public transport networks in the UK.
We have gates through which to enter the ground situated on Bridgford Road, Radcliffe Road, Hound Road and Fox Road.
You'll need your membership card or match ticket at the ready to gain entry.
Car Parking
Car Parking for spectators is available priced at £3 (£2 for Nottinghamshire County Cricket Club Members) at Notts Sports Ground (Lady Bay, postcode NG2 5AA). Alternatively, access to the Nottingham Forest Car Park, also priced at £3 or £2 for Members, can be gained off Lady Bay Bridge (NG2 3HF). Both of these car parks are around a five-minute walk from the ground.
Bicycle Parking
Riders are able to park their bikes at the ground, in bike racks situated on the Smith Cooper Stand and Radcliffe Road Stand concourses, until an hour after close of play.
Travelling By Bus
Discounted bus travel is available thanks to a partnership with Nottingham City Transport.
Ticket holders will be able to travel on Nottingham City Transport buses for £2.50 when they show a valid match ticket or Membership to the driver.
Please note this offer is only valid on Nottingham City Transport buses in greater Nottingham, and after 9.30am.
For further information on this offer and to plan you bus journey visit www.nctx.co.uk/cricket
Travelling By Tram
The nearest tram stop, Station Street, is a 15-minute walk from the ground, and anyone travelling from outside the city can take advantage of NET's free park and ride facilities.
Find out more about Nottingham City Council's Park and Ride service…
Travelling By Train
The ground is approximately a 15-minute walk from Nottingham Train Station towards West Bridgford and over the bridge, with regular buses also taking the route.
Know Your Royal London One-Day Cup Cricket
Royal London One-Day Cup matches are played to a finish over the course of one-day with 50 overs-per-side.
50-over cricket is traditionally more considered, and less hectic, than the all-out explosive action of the NatWest T20 Blast – but the balance is shifting and there's nothing quite like the fluctuating drama of a run chase.
With the current trend towards playing the game in an entertaining and dynamic way, 50-over cricket is resurgent as a form of entertainment around the world – a format watched by a sell-out crowd of 17,000 each time England play a Royal London One-Day International at our venue.
The Notts Outlaws are contesting a group of nine in this year's competition, with Worcestershire, Derbyshire Falcons, Warwickshire Bears, Leicestershire Foxes, Durham, Lancashire Lightning, Yorkshire Vikings and Northamptonshire Steelbacks competing alongside the Outlaws for a top three finish and qualification.
The tournament culminates in the grand occasion of a final at the spiritual and traditional home of world cricket, Lord's.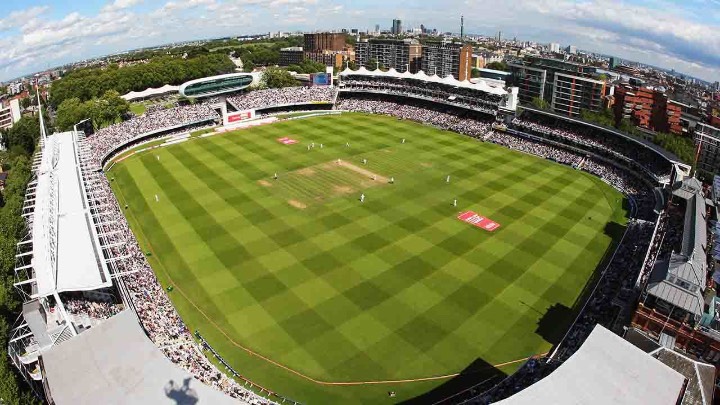 It's a dream for every county cricketer to get there, something the Outlaws last achieved in 2013, so the stakes are certainly high.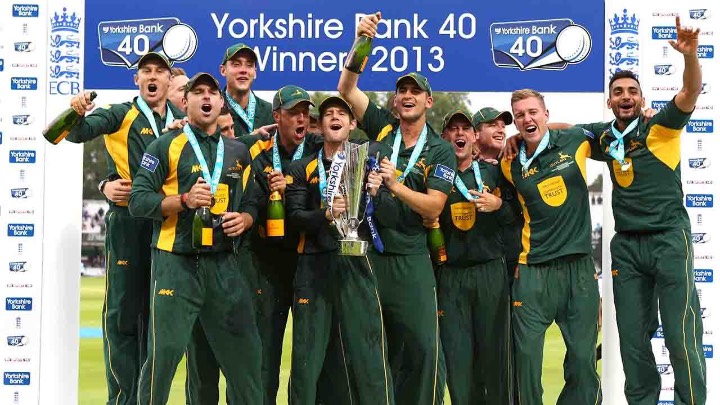 Weather Forecast
View the latest weather forecast here…
The weather can take turns during the afternoon/evening, so please bring clothing to cover all eventualities.
In The Event Of Bad Weather
Fittingly as the nation's summer sport, we can't play cricket in the rain.
However, our friendly refund policy ensures that you can purchase tickets safe in the knowledge that the elements won't hit you in the pocket...
If play is restricted to less than 20 overs and there is no result, you will be entitled to a refund of the face value of your ticket. Only the original purchaser of the ticket from Nottinghamshire County Cricket Club can be refunded. Alternatively you can exchange your tickets for a future Royal London One-Day Cup or Specsavers County Championship match in 2017.
If play exceeds 20 overs but there is no result (i.e. the game is abandoned due to poor weather) you will be able to exchange your ticket for a future Royal London One-Day Cup or Specsavers County Championship match in 2017.
In the event of a match being abandoned, any complimentary tickets issued will not be valid for alternative fixtures.
If play exceeds 20 overs, and the game has a result, then no refunds or exchanges will be offered.
Grace The Hallowed Turf
During the 45-minute innings interval, weather permitting, you'll be able to make your way onto our hallowed turf, with a bat and ball, and crack on with an impromptu game.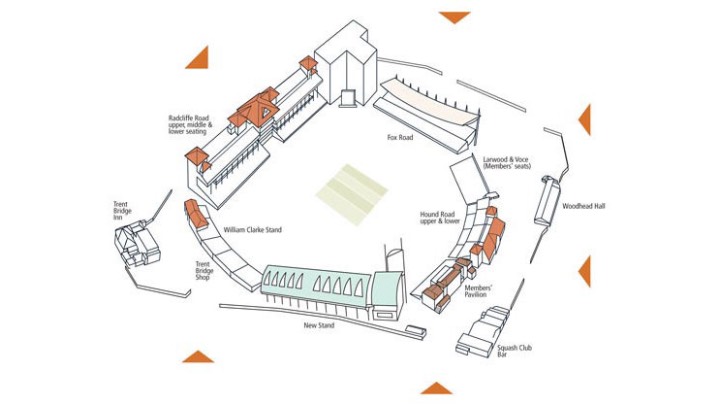 Trent Bridge Shop
For souvenirs, replica shirts, bats, balls and training wear, our Club Shop is situated on the Trent Bridge Inn Courtyard.
Also look out for our smaller retail outlets situated on the Fox Road and Radcliffe Road concourses.
Toilet Facilities
Ample toilet facilities are located, and well signposted, in various locations around the ground.
Baby Changing Facilities
Changing facilities are available in the Members' Pavilion disabled toilets, as well as in the squash complex ladies' toilets (access via the Ticket Office near the back entrance to the Pavilion), the William Clarke Stand ladies toilets and the first-floor toilets on the East Wing of the Radcliffe Road Centre. Please feel free to ask any steward for directions.
The squash complex changing rooms can be made available upon request from a steward as further baby changing facilities accessible to men, or as a quiet feeding area.
Radcliffe Road Development
Phase one of the Radcliffe Road Development has been taking place throughout the winter months, securing the future of international cricket at Trent Bridge with necessary improvements to the broadcast facilities.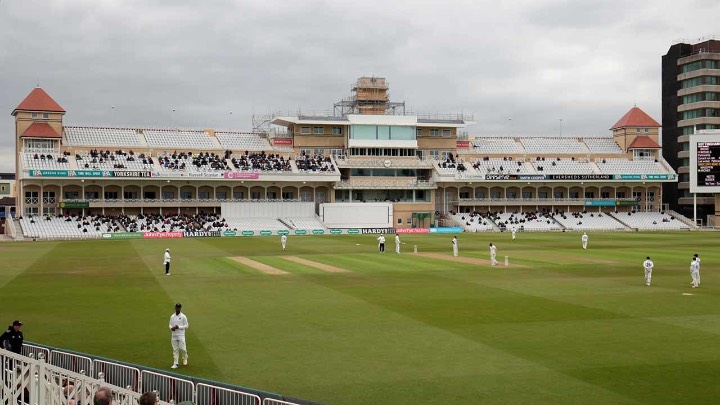 The redevelopment is ongoing, so please be aware of some restrictions to the building's usual arrangements and facilities.
Lower and middle tier seating, together with the first-floor Cricketers' Suite dining facility, is open.
The main lift facility is not in use, however, a temporary lift to the first-floor – adjacent to Reception and staffed throughout the day – will be available.
Middle tier seating is available via the staircase only on this occasion. Access to this seating by lift will not be available. We apologise for any inconvenience.
Should you have any questions, please feel free to ask a Member of staff, who will be delighted to assist you.
Visiting With Disabilities
Wheelchair
Wheelchair viewing positions are available in-front of the William Clarke and Smith Cooper Stands, as well as the Hound Road Upper, Radcliffe Road Lower and the top of the Smith Cooper Stand.
Lift facilities to the middle tier seating of the Radcliffe Road Stand will not be in use at this fixture due to ongoing ground development. We sincerely apologise for any inconvenience.
Please feel free to ask your nearest steward or Member of staff if you have any questions, who will be delighted to assist you.
Disabled Parking
Should you require disabled parking, please contact the Club in advance on 0115 982 3000.
RNIB Commentary
Should you be blind or partially sighted, please feel free to collect a headset from Radcliffe Road Reception for ball-by-ball commentary.
Food & Drink
The Cricketers' Suite, situated on the first floor of the Radcliffe Road Stand, serves delicious hot and cold food as well as vegetarian and gluten free options, while catering for Nottinghamshire and visiting Members is also available in the Pavilion.
Additional catering options for eating on the move, or to take back to your seat, are available on the Trent Bridge Inn Courtyard.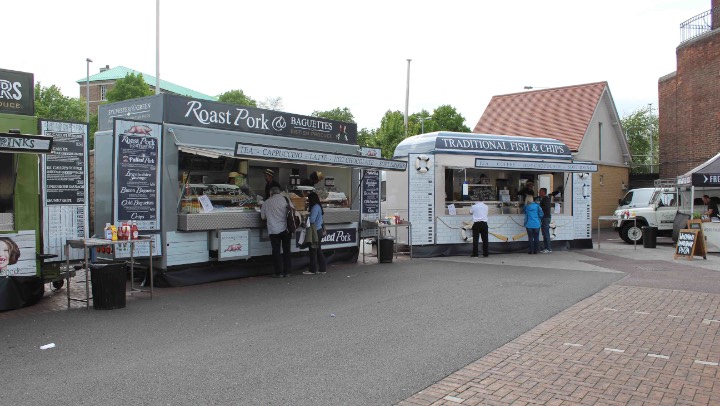 The all-important ice cream van will, meanwhile, be located on the Smith Cooper Stand concourse.
Additional bar facilities will be available at the new scoreboard on the corner of the Radcliffe Road and Fox Road Stands, together with the Squash Club Bar situated adjacent to the ticket office, the Parr Bar on the TBI Courtyard and an additional facility on Hound Road.
If you still wish to bring your own food & drink, please ensure that any food or soft drinks are in plastic or cardboard containers; avoiding alcohol, cans, glassware or metal cutlery.
Smoking Policy
Designated smoking areas are assigned in various concourse areas, but smoking (including e-cigarettes) is only permitted in these areas, so please refrain from smoking in your seat.
Following The Action Online
Can't make it to the ground? We offer the perfect matchday companion...