Brett Hutton returns as the Outlaws name 13-man squad for their must-win encounter with Lancashire on Sunday.
Alex Hales and Jake Ball remain with the Outlaws for one more game before joining the England squad for the ICC Champions Trophy.
All tickets are priced at £1 for the family fun day fixture, an initiative welcomed by all-rounder Steven Mullaney.
"It means a lot to the players when we get a big crowd in. It's like our twelfth man," he said.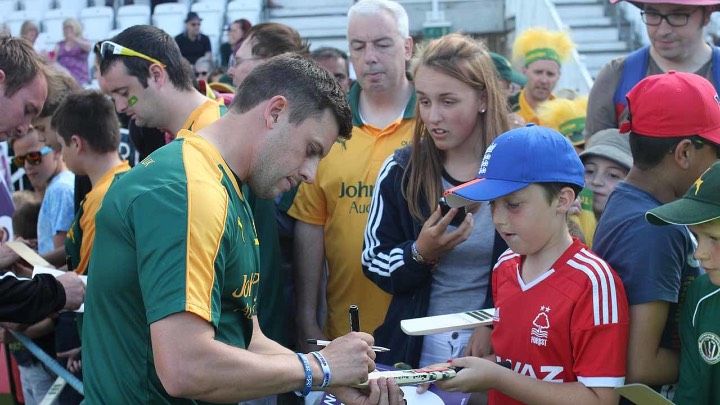 "It's great that the club are doing it for the public. They deserve it and hopefully they'll come out in good numbers."
With the Outlaws needing a victory to keep their Royal London One-Day Cup qualification hopes alive, Mullaney expressed the importance of staying calm and refusing to panic.
"As long as we stay level headed, we don't get too high when we're winning or too low when we're losing, that puts us in a good place," he said.
"We're still going into every game believing we can win.
"We know we're not going to win every game, but it's about how we deal with losses.
'We've done it fantastically so far and hopefully we will do so again."
Middle-order batsman Billy Root was uncapped at List A level ahead of the current tournament, but has been a standout performer, averaging 83.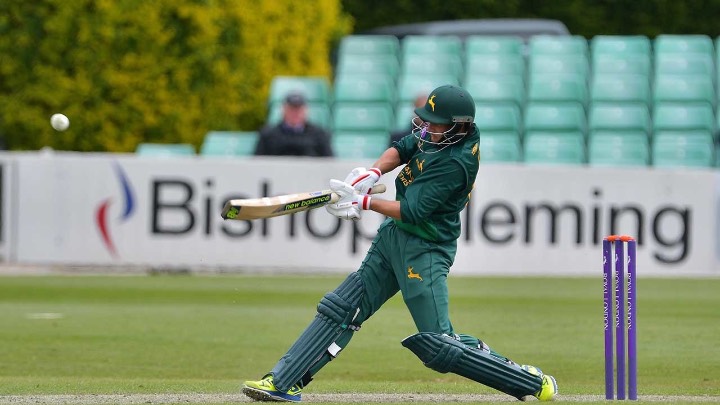 The 24-year-old's talents may have been relatively unknown outside of the Trent Bridge circle, but Mullaney insists that Root's prolific performances have surprised no-one within the dressing room.
"I wasn't surprised at all. I know how good he is," he said.
"I've seen it before when I've put on partnerships with him in the second team. We all know how good he is.
"Potential is a big word that's often used, but he's now proving his worth and I'm so pleased for him."
For Root, a maiden century in the victory over Warwickshire was followed by a battling 66 against Durham at Trent Bridge last night.
The left-hander, however, admits to being somewhat surprised to earn selection for the white-ball team.
"I've had a few goes in the championship so I thought that's what I'd been pencilled in as," he said.
"This year it's just been white-ball and I haven't had a look in with the red.
"I probably wouldn't have got a game if it wasn't for the fact that we've got internationals in our squad. It's funny how it works out at times."
Notts Outlaws 13-man squad to face Lancashire Lightning (from): Brendan Taylor, James Pattinson, Steven Mullaney, Chris Read, Stuart Broad, Riki Wessels, Alex Hales, Harry Gurney, Samit Patel, Brett Hutton, Jake Ball, Michael Lumb and Billy Root.
*********
Sunday's fixture is Family Fun Day at Trent Bridge with all tickets priced at £1. Click here to secure your seats...
Thinking of coming along? Here's everything you need to know…