Head Coach Peter Moores has today revealed why Steve Mullaney was chosen to be Nottinghamshire's Club Captain as successor to Chris Read.
The 30-year-old all-rounder was confirmed in the role yesterday morning following a General Committee meeting on Monday night when the appointment was approved.
Moores has got to know Mullaney well since coming to Trent Bridge in July 2015, first as the Club's Coaching Consultant and now as Head Coach.
And he is confident that the right arm seamer and right-handed batsman has the right credentials to be a success in the role, having proposed him as skipper, along with Director of Cricket Mick Newell.
"Steven is a good tactician and on-field tactics are very important as a captain."
"It's always a big decision to name your name captain because it's a huge role at the Club and this time's it's a particularly important decision as its replacing Chris Read, who has been at the Club for such a long time," said Moores.
"It wasn't a simple decision and we wanted to delay it as long as was necessary to let the season finish and then sit down and take stock. Mick, myself and various people at the Club did that – and Steven was the outstanding candidate.
"Steven is a good tactician and on-field tactics are very important as a captain. He builds relationships with people is well liked within the squad and is really starting to develop his style as a leader.
"That, of course, is going to continue to happen over time. As a cricketer he has had two good seasons, which is always a good time to come in when you've settled down as a player.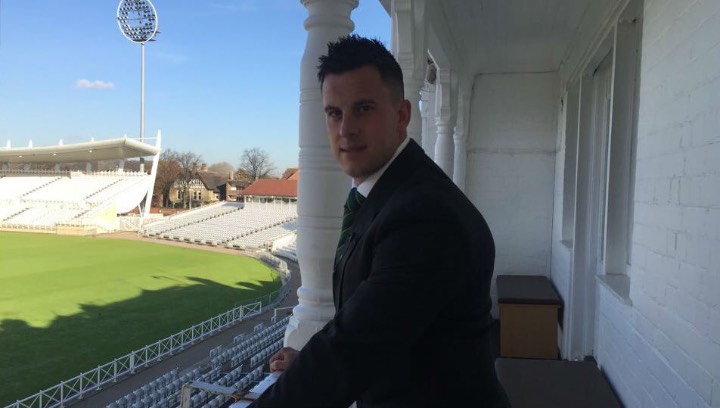 "He also wants to do the job, he's very excited about it, which I think is very important. It's important that, as a group, we all get behind him and work with him and I think if we do then it'll be an exciting fresh start."
Mullaney replaces someone in Read who had a wealth of experience as captain, having led the side for a decade, following on from Stephen Fleming.
During that time the much-loved wicketkeeper batsman won the County Championship Division One title in 2010 and lifted the Yorkshire Bank 40 trophy at Lord's in 2013 and the Royal London One-Day Cup at the Home of Cricket this summer.
Moores believes that far from being intimidated by his predecessor's record, Mullaney will have learned much from playing alongside the Devonian for so long.
It's a really good place to come in when you're following someone like Chris Read."
He said: "It's a really good place to come in when you're following someone like Chris. He will have a different style, he'll be quite different, but he'll see the parts of Chris' captaincy that's worked over the years.
"Ready has often talked about the influence that Stephen Fleming had on him when he was still a keeper and then took over as captain, so I think a similar kind of succession will help Steven too.
"He's also seen someone like Dan Christian, who hasn't captained for as long as Chris but has evolved quite quickly.
"I think he does it in his mind anyway – people who are tactically minded tend to – it's just that now he gets the opportunity to make the call.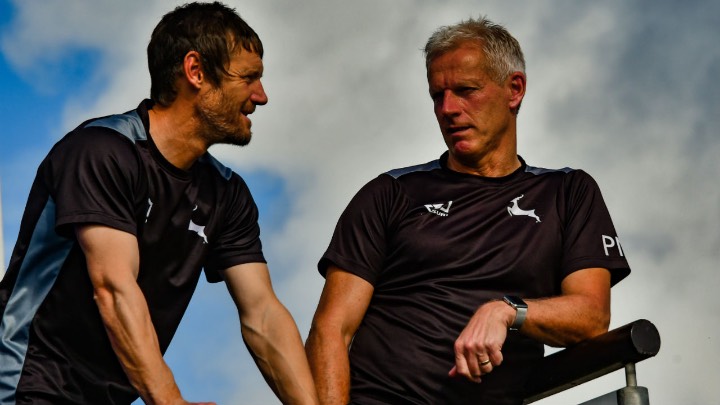 "The advice most experienced captain say to people starting out is don't take on too much. Allow the game to play out and then when you feel something strongly, move with it. I think Steven will do that and he has the winter to get used to it."
Having enjoyed his time working alongside Read Moores is now looking forward to working with a contrasting character in Mullaney.
He acknowledges the interaction between the two will be key, and is confident the former Lancashire man is ready for what lies ahead.
"I'm looking forward to going again with Steven in 2018."
"The captain-coach relationship is really important. We can be different, so long as we agree on the way forward," said Moores, a former County Championship Division One winner with both Sussex and Lancashire.
"My role, along with the other support staff, is generally to prepare the players ready for the captain to take them on the field and lead and adapt to situations with games.
"I'm really pleased I managed to get Chris in his last year, but I'm equally looking forward to going again with Steven in 2018."
••••••••••••••••••
You can watch every ball of Nottinghamshire's scheduled home matches in 2018 - in all three formats of the game - by joining our family as a Member. Become a Member now...