Nottinghamshire's superb 2017 campaign has sparked memories of another highly-successful campaign 30 years ago, not least because that 1987 summer and this season are strikingly similar.
Just like back in the days of Sir Richard Hadlee, Clive Rice, Tim Robinson and the rest, the current vintage have won two trophies and finished as runners-up in another competition.
The 1987 Green and Golds won the County Championship outright, won the NatWest Trophy at Lord's and finished second in the Refuge Assurance Sunday League.
In 2017, Notts were winners of the Royal London One-Day Cup at Lord's in July, the NatWest T20 Blast in September and finished just behind Worcestershire in the race for the Division Two title.
In both cases, it was Worcestershire who prevented a terrific treble of trophies.
Both teams were led by experienced, decisive captains, both teams had a Broad to aid their cause, both teams boasted talented all-rounders and both teams benefited from a top-quality wicket-keeper.
And, of course, both teams could call on the experience of Andy Pick, first as an opening bowler and now as a well-respected bowling coach.
That's why we asked the Nottingham-born homegrown favourite to weigh up how the two sides compare. It certainly makes for some interesting discussion…
Competition formats
1987: "They were different games and different formats then played in a different way. The Championship was one division and you played all the teams and we played more games and it was all together. A lot of the times we had a three or four-day game and then play a one day game and then go off and play another four-day game. It wasn't always the same team you played straight after either. One time, I'm not sure whether it was that year, it might have been, we played the first day of a Championship game at Trent Bridge, both sides drove down to Chelmsford for a Sunday League game then we drove back up here to finish of the Championship game! The NatWest at the time was 60 overs and lads now can't get their head around playing 120 overs in a day. They think 50-overs each side is hard enough, which it is. We used to break for lunch and tea in that one. The Sunday League was played over 40 overs, which was a bit more crash bang and featured shortened run-ups and things like that. If we played at home, we used to have a five course Sunday roast before the game, meeting for lunch at 12pm and starting at 2pm after soup, beef, apple pie, cheese and biscuits and coffee… then we thought we'd better go and do a bit!"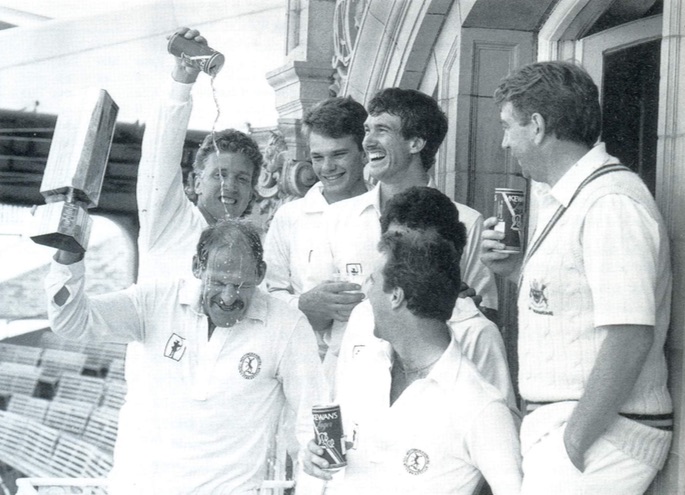 2017: "Obviously the biggest difference now is in terms of the approach, plus also the scheduling, which has been affected by the ICC Champions Trophy this year in particular. From the players' point of view, I think that has been for the good because to has enabled them to practice and execute their skills in distinct blocks. The thing that stands out the most is that there's a completely different skill set now for the T20 and to a large degree in the 50-over competition, instead of when I was playing everyone would play in all the games in exactly the same manner, whether playing Championship cricket or 40 overs. If someone got 180 in 40 overs at four-and-a-half an over, we'd say 'we'll never get those'! There would be many occasions where our batters would go out on the Sunday and have a bit of a net ahead of the Championship game on the Monday. There's a lot more specialist personnel coming in for different types of cricket now, which has helped us this year definitely."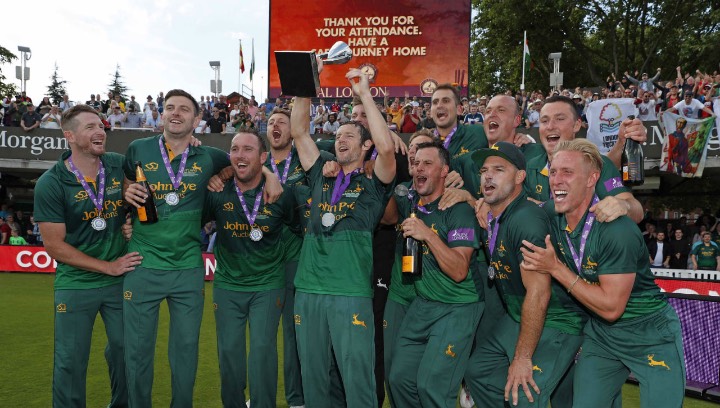 Captains
1987: Clive Rice – "He was a great man and a great captain who led from the front all the time. He commanded the dressing room and although he didn't speak a lot, when he spoke, you listened. The best way to describe it that I have come up with it over the years is that, in 1987, at the height of what we achieved, if he'd have said at the start of play: "We're not going down the stairs we are going to jump off the balcony" then he'd have jumped first and I'm convinced the other 10 would jump after him – that's how he led."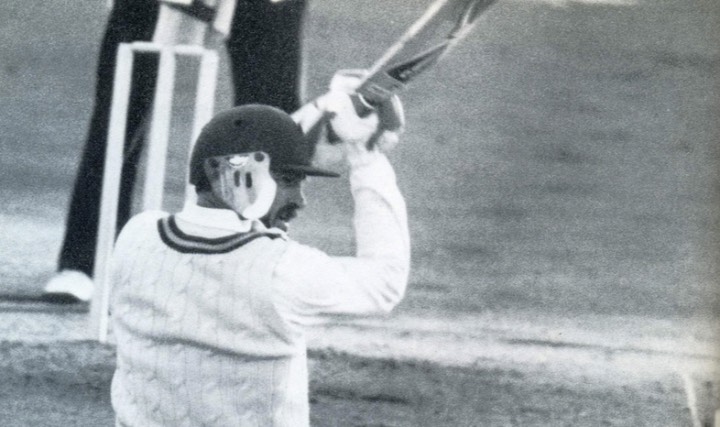 2017: Chris Read – "He reminds me of Clive in many ways. He's also not the most vocal, but he makes his point when needed and certainly leads from the front – as showed by his hundred at Hove, along with Billy Root, when the team needed it most. The only difference is that his contributions are from a bit lower down the order, but no less important. Whenever Clive gave me the ball to bowl he made me feel like I was the best chance of a wicket – and was not looking around and thinking Richard Hadlee and Kevin Cooper needed a bit longer rest. When I was batting lower down the order, he always told me that if he stayed with me, we would win the game. I've not played under Chris, but listening to others, it seems that when he asks you to do something, bat or bowl, he makes you feel at that particular moment you are his best option – and that as a captain is priceless."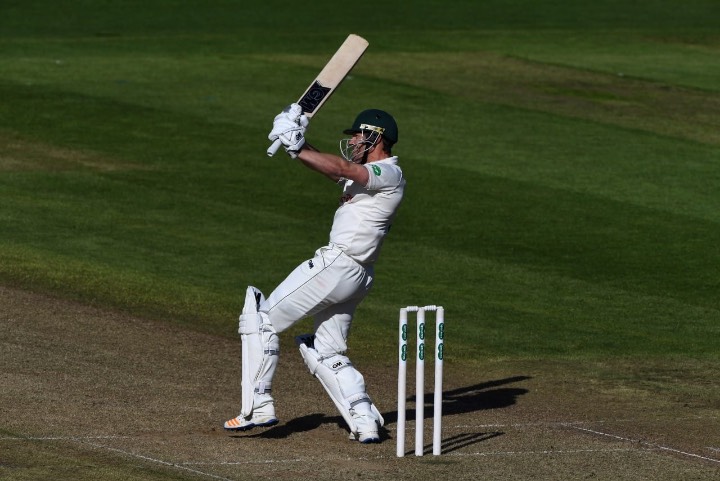 Don't forget to visit our website tomorrow for the second of this three-part series.
***********
The world's best are heading to Trent Bridge in 2018 for a trio of international fixtures. Register your interest to receive priority booking here.