Mick Newell insists a holistic approach to structuring of the English county season needs to be taken following the ECB's announcement of a proposed 100-ball tournament from 2020.
Nottinghamshire's Director of Cricket has given his initial backing to the new format to be played during the summer holidays, which is aiming to attract a new audience to the game.
But he is adamant that it must fit within the existing structure of the season and says consideration should be given to how other competitions fit alongside it – particularly traditional, four-day Specsavers County Championship matches.
"It's certainly grabbed people's attention and made front and back page news, so an idea that is going to spark a lot of interest and debate," said Newell. "I want cricket to be debated and talked about, so I think from that perspective it's a good idea.
"I love the idea of a 10-ball over because I wasn't a bowler! But there will be some bowlers around the country who are dreading it already and others who might see a new career for them.
"It's difficult to look at one tournament in isolation and it's about what a whole season looks like."
"I've got no idea yet if it will be a 10-ball over at the end, in the middle or at the start – or maybe a bit like It's A Knockout, where you can play your joker.
"But it's not just about the 100-ball competition – it seems to have started a further debate about four-day cricket in terms of the possibility of having three Conferences instead of promotion and relegation.
"It's difficult to look at one tournament in isolation and it's about what a whole season looks like. We want to make county cricket as attractive as it can be to as many people as can be.
"My worry is that cricket isn't relevant or interesting to a lot of people. Those of us who live and breathe it think it's hugely important, but there's a heck of a lot of people who don't and we need to get more people interested in different types of cricket."
Newell said that Nottinghamshire, as yet, have not been contacted over the possibility of trial 100-ball matches.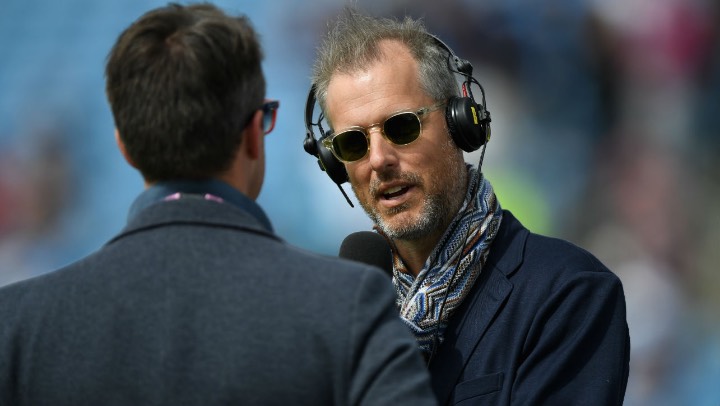 He does believe, however, that greater clarity over the finer points of the new competition will emerge in 'the next six of seven months.'
He added: "We will need to know more by September or October this year on what it's going to look like. Directors of Cricket and Chief Execs will want to know.
"This is quite a crucial period where the flesh will go on the bones as to how the competition will end up."
Meanwhile, Newell confirmed that he did apply for the National Selector role given to former Middlesex and Kent batsman Ed Smith.
He has not been told who will act as a further, full-time England selector underneath Smith – as part of the ECB's new structure – but would be interested in taking it on, were he asked.
"I would like to retain a selector role. I love it, it's an honour."
Newell said: "I would like to retain a selector role. I love it, it's an honour. I didn't go for the main job without really wanting to get it.
"I don't know what this other job will look like, but that's part of a conversation to have if Ed or Andrew Strauss did want me to do it, but I don't know that yet as I don't think Ed starts until May.
"At the moment, myself and Gus (Angus Fraser, fellow selector) are carrying on what we have been doing – watching all sorts of teams play four-day cricket, not just our own.
"As soon as Ed is in place, I'm sure he will tell us if he wants us to still be involved, or he wants to change immediately."
*************
You can watch every ball of Notts' scheduled home matches in 2018 - in all three formats of the game including Vitality Blast - by joining our family as a Member. Adult prices start from £38 and you can become a Member by clicking here.