Adam Lyth is confident he and Alex Lees can rekindle their successful opening partnership of years gone by for Yorkshire - starting in the Specsavers County Championship Division One clash against Nottinghamshire today.
But the left-hander is just bitterly disappointed they haven't had chance to show it yet.
The White Rose's opening game against Essex was abandoned without a ball bowled due to a wet outfield at Emerald Headingley.
Since returning from their pre-season tour to Potchefstroom late last month, the pair have only batted together for 11.1 overs in match action and have had less than a handful of outdoor nets.
"Notts are a very good outfit and have signed well," said Lyth. "They've got a good overseas in Ross Taylor, and we'll have to play well to beat them.
"Notts are a very good outfit and have signed well."
"Hopefully, with some sunshine this week, we can get going.
"We were looking forward to last week from the moment we came back from Potch, but unfortunately we just haven't been able to get outside.
"I think we've had four hits outside since we came back. But we'll be ready to go come Friday."
Lyth and Lees were county cricket's most successful opening partnership in 2014 when Yorkshire won the first of back-to-back Championship titles.
They shared six half-century stands, one of 100, one of 375, one of 270 and one of 176, averaging 75.60 together.
But they have struggled to match that since and found themselves split up during the final month of last season, having averaged 19.50. While Lyth opened, Lees dropped down to three.
Both had disappointing campaigns personally, with Lyth scoring 555 runs with one hundred and Lees 531 - also with one century.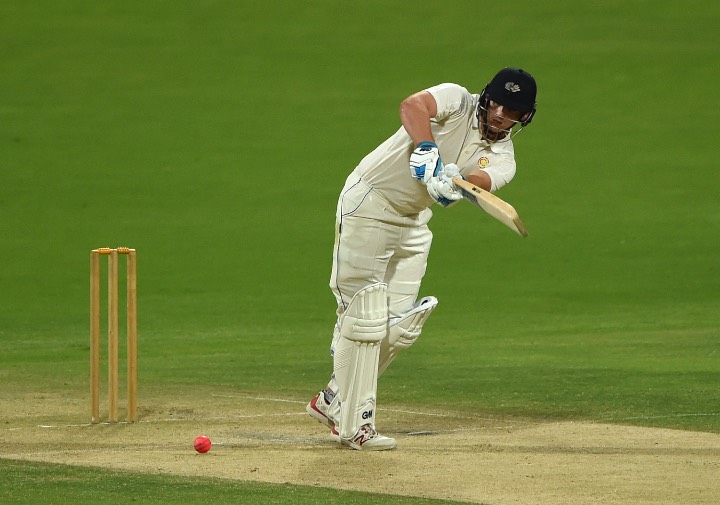 This year, however, coach Andrew Gale has shown faith and reunited the pair.
Lyth said: "It didn't go to plan last year, but we've had success in the past. There's no reason why we can't get back to that.
"If I'd have got another 200 or 300 runs in the red ball stuff, it would have been a great year for me.
"I did very well against the white ball, but I couldn't marry it up. That's why it was so frustrating for me, Leesy, who would have also liked to do better, and the rest of the team.
"We want to get out there and show everyone what we can do."
Despite suffering a grade two calf tear in February whilst hill running, Lyth has enjoyed a productive winter both at home and abroad.
"It will be tough with the weather we've had, but that's just early season batting."
He had a pre-Christmas spell playing for Bangladesh Premier League champions Rangpur Riders alongside Chris Gayle and Brendon McCullum.
"I really enjoyed that even though I didn't play as much as I'd like," he said. "It was fantastic getting to know different players and conditions."
And back to the challenge of facing Notts when, today, he is almost certain to be facing the new ball sent down by fringe England Test bowler Jake Ball, who returned match figures of 9-57 against Lancashire.
"I personally like batting first here anyway, but that's just me," he added. "It will be tough with the weather we've had, but that's just early season batting.
"I don't mind batting first even in April because pitches here tend to dent and get harder as the game goes on.
"It probably does a bit more later after it's dented. If it seams, it generally does it a touch slower first up."
Ben Coad has stepped up his return from a hip flexor injury by playing the first two days of a second-team friendly against Lancashire at Old Trafford, this week. If he gets through ok, he is likely to face Notts.
*************
You can watch every ball of Notts' scheduled home matches in 2018 - in all three formats of the game including Vitality Blast - by joining our family as a Member. Adult prices start from £38 and you can become a Member by clicking here.