Can you help inspire our visitors to get the maximum enjoyment out of their visit to Trent Bridge? Then we'd love you to join us as a volunteer this summer.
Whether it's the thrill of a Test Match, the high-octane action of the 20-over Vitality Blast, or the Family Fun Day at one of our 50-over matches, we're constantly striving to keep our spectators informed, engaged and entertained.
That's why we want enthusiastic and energetic volunteers who can give a warm welcome and help generate the family-friendly atmosphere for which Trent Bridge is renowned.
No previous experience is necessary for volunteers to be successfully recruited into the role, just a willingness to help others, a 'can-do' attitude and good people skills.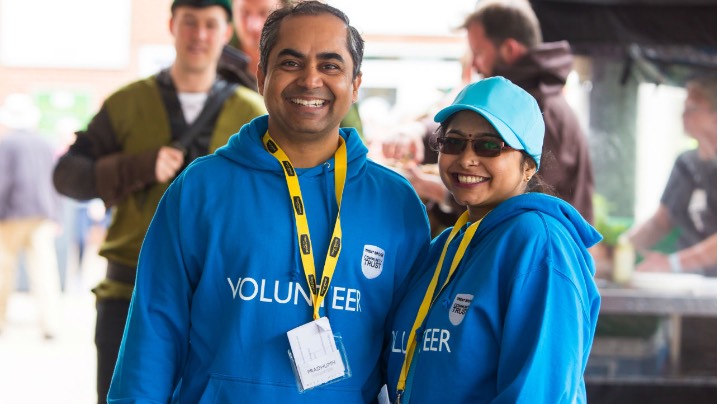 In return, you will have the opportunity to experience top-class cricket at an iconic venue, the chance to gain valuable experience for your CV, and the means of meeting new people, making friends and having fun.
"There's a wide variety of roles for our volunteers to perform on a matchday, so no matter where your skills lie, your help will be hugely valued by the Trent Bridge team," said Administration Officer Claire Page, who is responsible for co-ordinating the volunteer programme.
"We've had some wonderful volunteers in the past, a number of whom continue to return, and so many of them have said just how rewarding they have found the experience to be."
We welcome volunteers from across our communities. For more details about the volunteering opportunities available, click here.