The countdown to the ICC Cricket World Cup returning to Nottingham for the first time in 20 years has begun – and tournament organisers have today announced the ticket timeline for the year ahead.
Next year's tournament, which will feature 10 teams across 48 matches between 30 May and 14 July, will be the fourth time England & Wales have hosted the global event.
To reward the hard work that goes into running the game across England & Wales, anyone in the cricket family will get priority access to the ticket ballot on 1 May. There will then be a public ballot in July. Ticket prices and the full match schedule will be announced at the end of March.
Whether its players, coaches, umpires or fans, this will be their chance to beat the rush and book their seats early. The full match schedule and ticket prices will be announced at the end of March.
Register now at cricketworldcup.com to make sure you get the latest ticket news delivered direct to your inbox.
The first three Cricket World Cups were held in England & Wales, before it returned in 1999 for the seventh edition, which Australia won by defeating Pakistan in the Final at Lord's.
Australia were just starting to assert their dominance on the one-day international game, claiming the first of their hat-trick of World Cup successes, but it wasn't without drama, namely that Semi-Final against South Africa.
Trent Bridge hosted three fixtures at the 1999 World Cup, so, to mark the 500 days to go milestone, we decided to roll the clocks back 19 years to that summer and re-live the games that took place at Nottingham...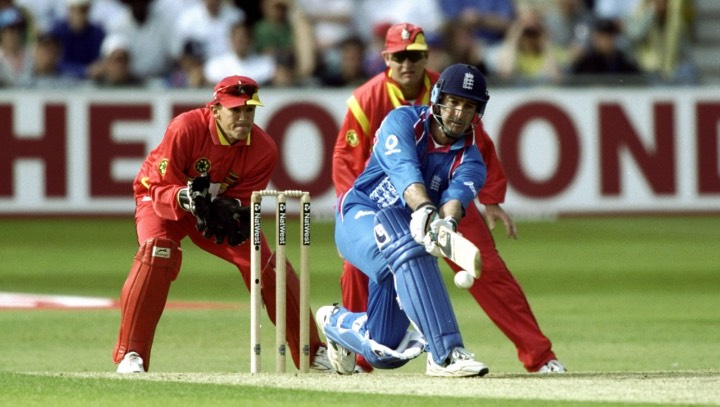 England v Zimbabwe (25 May 1999). England won by 7 wickets
England got their third and final win of the Cricket World Cup in 1999 as they eased past Zimbabwe at Trent Bridge.
Zimbabwe had already surprised India in Leicester, and England were well aware of the threat posed by their opponents, who they were battling it out with for a spot in the Super Six stage of the tournament.
Alec Stewart's side delivered in all aspects of the game in front of the Trent Bridge crowd, restricting Zimbabwe to just 167-8 from their 50 overs, before knocking their target off with seven wickets to spare.
Opener Nasser Hussain scored 57 not out and Graham Thorpe hit 62 as England sealed the win in 38.3 overs.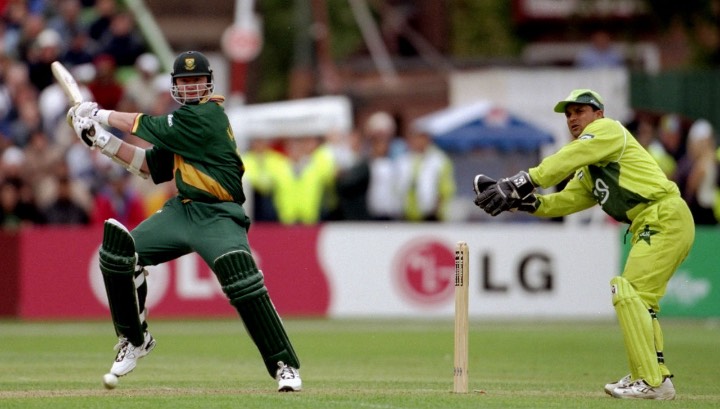 Pakistan v South Africa (5 June 1999). South Africa won by 3 wickets
Lance Klusener was the hero for South Africa as they kicked the Super Six stage off with a win against Pakistan.
Batting first, Pakistan made 220-7 off their 50 overs, helped by 63 off 56 balls from wicket-keeper Moin Khan. For South Africa, Steve Elworthy's economical 2-23 off 10 overs helped keep Pakistan's run-rate down.
With the Proteas' top order failing, it was down to all-rounders Jacques Kallis (54), Shaun Pollock (30) and Klusener (46) to come to the rescue.
Klusener's fine form had showed no signs of stopping during the World Cup in 1999, and his 41-ball knock of 46 – which included three fours and three sixes – helped steer South Africa to a crucial win.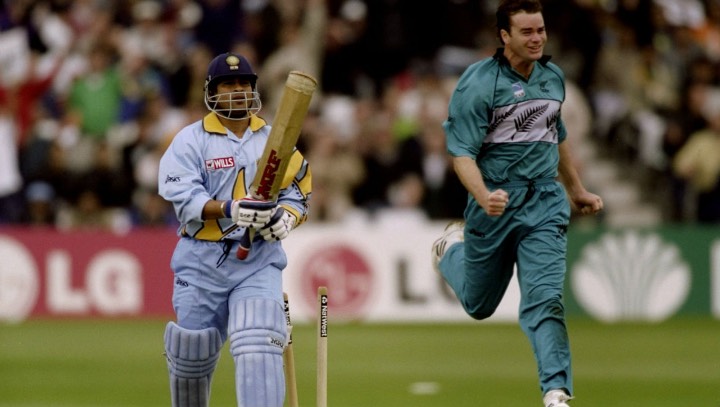 India v New Zealand (12 June 1999). New Zealand won by 5 wickets
New Zealand booked their spot in the semi-finals of the 1999 World Cup by beating India in their last Super Six game.
After winning the toss and electing to bat first at Trent Bridge, India scored a competitive 251-6 from their 50 overs, Ajay Jadeja top-scoring with 76.
New Zealand opener Matt Horne set the foundations for the Black Caps' chase, scoring 74 from 116 balls at the top of the order. The man of the match award, however, went to Roger Twose, whose 60 not out - along with Adam Parore's 14-ball 26 - helped New Zealand over the line and into the Semi-Finals.
Be among the first to get your hands on ICC Cricket World Cup 2019 tickets
How well do you remember the World Cup in 1999?
Test your knowledge in the 500 days to go competition, by going to the Trent Bridge Twitter feed, and be in with a chance of winning one of eleven pairs of tickets to ICC Cricket World Cup 2019 matches.
You can also sign up to the database and get priority access to the ticket ballot on 1 May 2018 by clicking here.