Charlie Shreck, Jake Libby, Ben Kitt… and now, he hopes, Tim Wyatt. When it comes to those playing professional with Nottinghamshire after representing Cornwall at junior level, there's a well-trodden path.
It's why the promising right-arm fast bowler has real belief that he can become the next from England's southernmost county to turn professional, having risen through the junior set-up at Trent Bridge over the last few years.
Wyatt, Truro born and bred, first moved north at the age of '13 or 14' after being spotted at one of the Club's sessions by former player and then Academy Coach Chris Tolley.
He took the bold step to leave his family and friends back home in a bid to improve his cricket, attending Long Eaton's Trent College to continue his education in conjunction with playing for Notts.
It is a decision that has so far served him well and, despite injury hampering his progress for the entirety of the 2017 season, he has been named as one of 11 players to have retained a place on the Notts Academy for 2018.
"It was hard in the first couple of months moving up here at such a young age."
Wyatt is looking forward to regularly returning to the fray and pushing his claims to play at second team and senior level – just like those from his home county who have gone before him.
"It was hard in the first couple of months moving up here at such a young age because I hadn't done anything like that before," he recalls. "With it being so far away, I couldn't really get home for weekends either. It was a strange experience, but I'm definitely glad I did it and it helped me a lot.
"I played for Cornwall through the age groups and for my local club Truro and then, just as I was leaving, and prior to my injury, I managed to play a couple of minor counties games.
"I soon settled in and got to know everyone and then I started to do bits with Notts loosely around the Academy and then managed to work my way through the ranks a little bit.
"I'm pleased I've come up here because it's a very good environment to be in for a cricketer.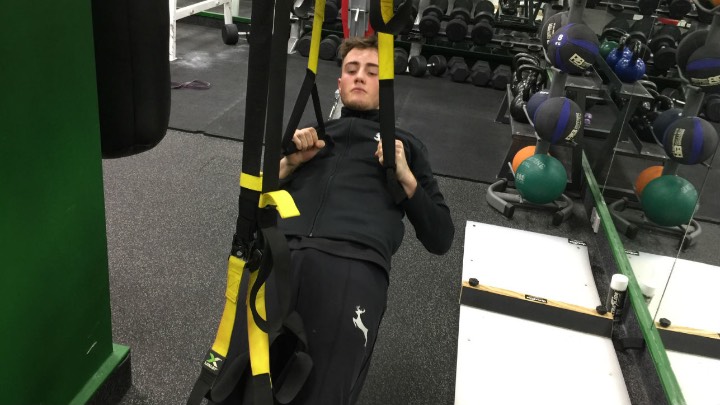 "That past success from players shows that it can work if you do the right things and there are staff around to help who have your best interests at heart. If you put in the work then it can work out perfectly.
"Charlie Shreck went to the same school as me, obviously a while before me, but there's been that link between Notts and Cornwall for quite a while with Libbs (Jake Libby), Kitty (Ben Kitt) and Gibbo (Chris Gibson) whose also in the Academy, so I know what is possible."
As with so many young bowlers still developing physically, Wyatt has suffered from the strain of bowling fast – in his case a troublesome stress fracture.
It has been a long and frustrating road to recovery, but the teenager, who names Stuart Broad and Jimmy Anderson as his two bowling role models, is now in much better health and hoping to be ready to shine at the start of the 2018 season.
Wyatt explains: "I had quite a heavy workload when I was 15 and it just chipped away. I had a scan and it came back clear, but just after I'd had the scan I had a moment where I think it went.
"My injury was eventually diagnosed as a stress fracture that became a non-union break."
"I did play through it a bit when I probably should have rested it and it got progressively worse, like anything when you don't rest it.
"That's probably made it harder and longer to recover from, but I'm at the strongest point I have been for a while now.
"It was eventually diagnosed as a stress fracture that became a non-union break. It was diagnosed the season before last. It has been quite difficult, even with things like running.
"But with the opportunities that are here, it's just something I have stuck with and got through. The main thing to me now is to get fit over the winter. It's the best point I've been at in my progression, so now I'm looking to get back to how I was before."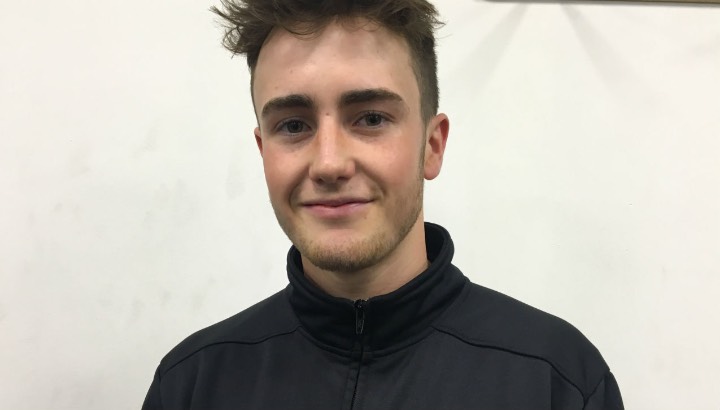 Having spent much of his time at the Club rehabilitating, Wyatt is looking forward to finally getting back to attempting to master the art of bowling.
He is working closely with bowling coaches Andy Pick and Mike Hendrick, both former Notts players, to widen his skill-set and build up his strength.
"It has been frustrating through the summers having to watch everyone else play while I've been on the sidelines, but hopefully it's worth waiting for," he says. "I started some low-level bowling stuff a couple of months ago and I'm building it up slowly. It's worth taking time to do that.
"When I was younger I used to get it through quite well at a decent pace, especially for my age, so that was one of my key strengths. I get a little bit of natural away movement too.
"It was my dad who got me started from a really young age."
"But I haven't had much chance to look at the tactical side, I've missed out on that a little bit, so it's been good to be able to call on Picky and Hendo and get their input. It will be nice to look be thinking like a bowler, rather than 'is my back going to be OK'?"
Wyatt is proud to be representing Cornwall and says he owes much to his dad, Jonathan, who encouraged him to take up the game.
He believes that the number of players who have made their mark in the first-class game - including Libby, below - shows there is a strong structure in place for Cornish cricket.
Wyatt says: "For me it was my dad who got me started from a really young age, which is strange as he didn't play when he was younger and took it up only when he was a bit older.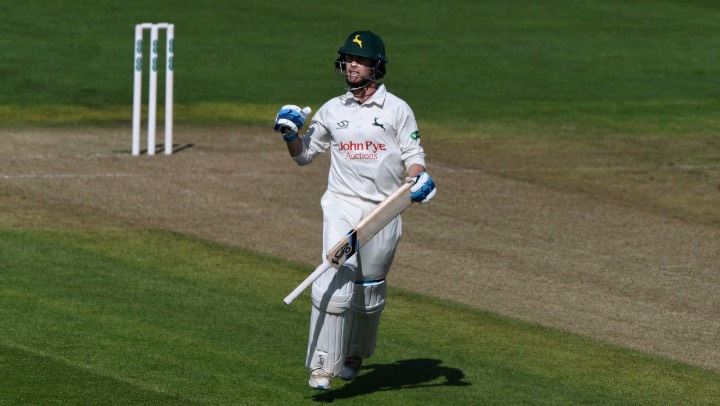 "I was used to bowling when I was young and that was key for me because if you do anything from a young age it helps. I was literally bowling from as soon as I could stand up.
"I got to play with my dad when I first moved into adult cricket. He was playing with one of the lower teams, so I managed to move up through the ranks. It was nice to play with him.
"There is a good set-up down there in Cornwall now, with a lot of players coming through to join the main counties. The minor county side is very strong too.
"It was a good place to grow up and there were some good role models down there. Hopefully I can be one in the future too."
*****************
You can watch every ball of Nottinghamshire's scheduled home matches in 2018 - in all three formats of the game - by joining our family as a Member. Become a Member now...