Outlaws fast bowler Luke Fletcher is hoping for an immediate response from Notts against Leicestershire on Friday (July 20) following a disappointing 34-run defeat to Durham Jets in their last Vitality T20 Blast outing at Trent Bridge.
An impressive knock of 98 from Tom Latham and an efficient bowling display from the Jets condemned the Outlaws to their second defeat on home turf after a run of three away wins in a row.
Now, Fletcher believes they must improve on all areas of their game to get back to winning ways when they face the Foxes.
"Durham probably outperformed us in all aspects really," he said.
"Our preparation going into game has been as good as it has been all year and it's just disappointing.
"In the field I think we let ourselves down a bit and we were a bit all over the shop, but I thought our bowling wasn't too bad, it was a pretty good pitch, but Tom Latham played really well."
"It was just disappointing really, we never really got going after the powerplay."
Steven Mullaney and Riki Wessels got the Outlaws off to a blistering start, putting on 67 runs in just 4.5 overs.
But Notts couldn't capitalise on a that start and collapsed to 150 all out in reply to Durham's 184-5.
"Obviously with our batting we seemed to lose too many wickets after the powerplay," said Fletcher.
"Mullaney and Wessels go us off to a perfect start really and it was just throughout those middle overs.
"We need to try and build partnerships and we need people in at the end who can go big.
"It was just disappointing really, we never really got going after the powerplay."
Despite the poor performance against Durham, the Outlaws have already recorded a victory over their neighbours this season.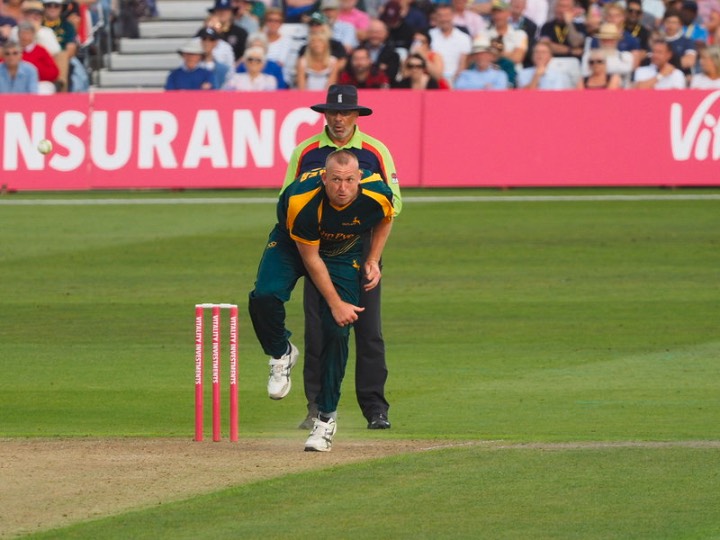 Half centuries from Tom Moores and Samit Patel guided Notts to a 19-run victory at Grace Road earlier this month.
The Bulwell Bomber took two wickets in that contest, alongside skipper Dan Christian, Ish Sodhi and Steven Mullaney.
With that win fresh in their minds, the Outlaws will be hoping to complete the double over their local rivals at Trent Bridge.
"It's always a pretty big game playing Leicester at Trent Bridge because they bring quite a few travelling supporters down but it's nice to have the upper hand," he said.
"We got a pretty convincing win at Grace Road a few weeks back, so they'll be wary of what we can do but I think in this format if you don't quite turn up on the day you can get beaten by anyone.
"So, from our point of view it's nice to have already taken two points off Leicester but we don't want to get too comfy with that and we've got to make sure we turn up again on Friday night in front of another big crowd at Trent Bridge."
"We didn't expect that many people to be in on a Tuesday night, it was phenomenal."
A bumper crowd of 10,012 packed into Trent Bridge for the encounter with Durham on Tuesday, much to the delight of Fletcher and the rest of the Outlaws.
"It's unbelievable I mean you've only got to go on Twitter to see the lad's appreciation really, it's just crazy," he said.
"We didn't expect that many people to be in on a Tuesday night, it was phenomenal.
"It's disappointing from our point of view that we've not played as well as last year at home so Friday's an opportunity to turn that around.
"You probably expect more than 10,000 on a Friday night against Leicester so it could be another big crowd, possibly the biggest of the season so it would be nice to turn our home form round and get some points."
The local derby marks the last T20 game before a return to County Championship action, with a top of the table clash against Surrey beginning on Sunday (July 22) at Trent Bridge.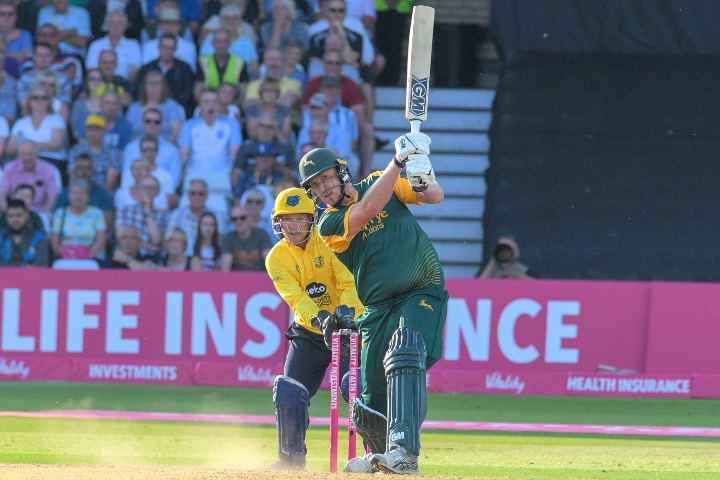 With a brief respite from Blast action, the seamer believes that a win on Friday will be vital for the Outlaws to build momentum heading into a decisive run of fixtures following the four-day game.
"You want to get as much momentum as you can in this competition," said Fletcher.
"We've still got nine games left so there's a lot of cricket to be played but certainly going into the Championship game against Surrey on Sunday, it'll be nice to get another two points on the board and stay in that top four of the table in the Blast.
"Friday's a massive game because as I said it gives us that momentum, then we've finished that block of the competition well with four wins and two losses if we get the result tomorrow.
"Then obviously there's the big Championship game against Surrey at the weekend and we'll try and get a bit of momentum from that and then take it through to the four next ones."
The Foxes' visit to Trent Bridge will be the third home tie for Notts of their T20 campaign so far, but the ground hasn't seen as much free scoring as last year's competition, with Durham's 184 the highest T20 total on the ground this season.
"It doesn't really turn or grip at Trent Bridge, so I'd say the tracks are still pretty batter friendly, especially with the size of the boundaries as well."
However, Fletcher still believes that batsmen should still be licking their lips at the prospect of an innings in Nottingham.
"What I would say is that it's a lot drier due to the weather so maybe there's not as much pace in them as there was last year," he said.
"It's still a relatively good batting track, as you've seen when Tom Latham got 98, so it's still a good batting track and I think if you apply yourself there's still value for runs because the outfield is so fast.
"It doesn't really turn or grip at Trent Bridge, so I'd say the tracks are still pretty batter friendly, especially with the size of the boundaries as well.
"It's definitely a place you want to be as a batsman."
One Foxes player that should be looking forward to batting at Trent Bridge is Ben Raine, who recorded his first hundred in Leicestershire's win over Birmingham Bears, whilst Cameron Delport made a century at Trent Bridge in last year's fixture.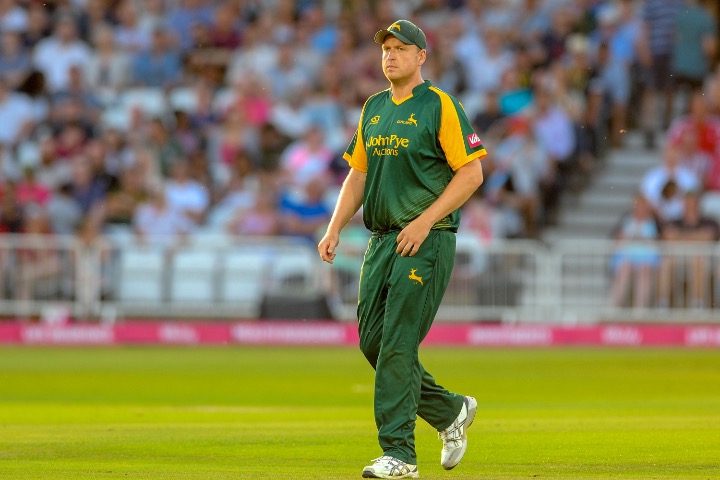 But the Bulwell Bomber is wary of the threat Leicestershire pose.
"They've got some good players Leicester – Ben Raine is coming off the back of a hundred and he bowls a bit as well, Abbas the Pakistan opening bowler he'll be a bit of a threat," he said.
"Also, they've got Cameron Delport and Mohammad Nabi who have played in a lot of T20 tournaments, so they'll be people we want to try and tie down and hopefully they have a quiet night.
"Leicester are a pretty good side, they've got a good coach in Paul Nixon and they're having a pretty decent year, so it'll be a tough game."
Outlaws squad to face Leicestershire Foxes: Jake Libby, Steven Mullaney, Riki Wessels, Harry Gurney, Matt Milnes, Luke Fletcher, Matt Carter, Samit Patel, Jake Ball, Tom Moores, Will Fraine, Dan Christian, Ish Sodhi, Billy Root.
*************
Local rivals do battle at Trent Bridge in the Vitality Blast when Notts Outlaws face Leicestershire Foxes on Friday 20 July, 6:30pm. Book in advance and save...