A book charting the extraordinary story of a pioneer of Nottinghamshire women's cricket is to be launched at Trent Bridge on Saturday (12 May).
Enid Bakewell will sign copies of Coalminer's Daughter in the lobby in front of the Cricketers' Suite on the first floor of the Radcliffe Road Stand at lunchtime (from 1pm) of the Specsavers County Championship match against Lancashire.
Daughter of a Notts collier, she was one of the first England women cricketers to come from a working class background – and one of England's greatest.
Enid did the double of 1,000 runs and 100 wickets touring Australia and New Zealand in 1968-69, despite nervously leaving her little daughter behind with her mother.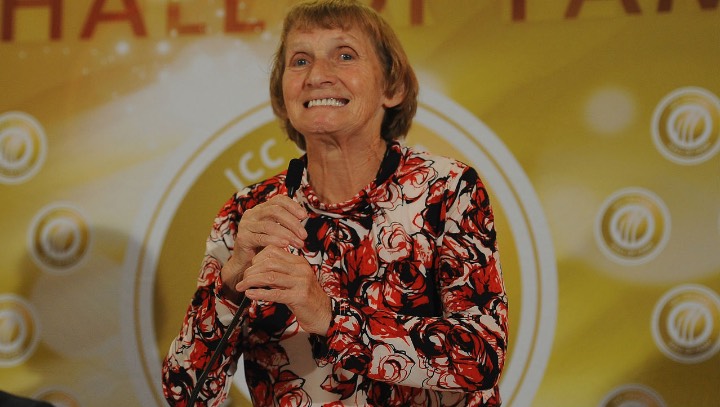 Written by Simon Sweetman, current editor of The Cricket Statistician, the book is the first serious biography of an English woman cricketer, and has been written with her full cooperation.
The price of the book is £15. For further information email simon.sweetman@btinternet.com or go to acscricket.com
*************
You can watch every ball of Notts' scheduled home matches in 2018 - including all seven Vitality Blast (T20) group games - by joining our family as a Member. Adult prices start from £38 and you can become a Member by clicking here.