There's a tendency in any sport when a player signs a contract extension to reflect on what they have achieved to prompt that new deal, whether that's the number of goals scored, basketballs netted, pucks blocked or, in the case of Samit Patel, runs complied and wickets taken.
But the long-serving right-handed batsman and left-arm spinner is wasting little time looking back at what is an impressive record stemming from an unswerving consistency, and instead is focussing firmly on his future.
As if to prove a point, with the ink barely dry on his signature that means he will stay at Trent Bridge until the end of the 2020 summer at the very least, the 33-year-old blasted a masterly 100 from 62 balls followed by 2-52 to inspire the Notts Outlaws to victory over Leicestershire Foxes at the Fischer County Ground on Wednesday.
And after a washout at Emerald Headingley against Yorkshire yesterday (Friday), you can be sure that the former Academy player will be hungry to add to his 4,809 List A runs for Nottinghamshire (5,986 in all) and 166 wickets (211 in all) against Warwickshire at Trent Bridge tomorrow.
"It's an exciting place to be and Trent Bridge is a great place to play."
"Getting the contract done does settle you down and gives you that bit more security, and to get the century at Leicestershire (a seventh in List A cricket) so quickly after was a great feeling," asserts Patel.
"The new deal keeps the mind fresh and gives you that opportunity to push on and try to get more years – which is what I'm focusing on, especially with the potential of this team.
"It's an exciting place to be and Trent Bridge is a great place to play. Hopefully that will attract good players to come here because we want to play an exciting, attacking brand of cricket
"I'm gunning down Jonno's (Paul Johnson's) record of one-day runs (the former batsman is third in Notts' aggregate List A run scorers with 10,025 runs and only Derek Randall and Tim Robinson above him). I don't know how far I am away from that, but I would love to get it.
"I've seen him recently and he's reminded me that I'm getting a bit closer, but we'll have to see how close I eventually get."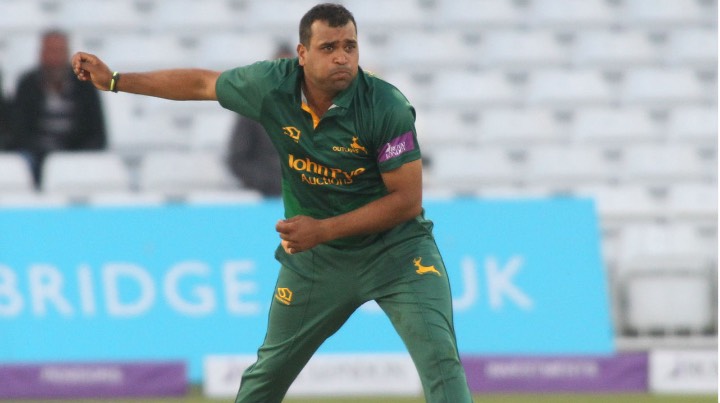 While some players have moved around counties, Patel has remained steadfastly loyal to the one where he grew up playing for the likes of Eastwood Comprehensive School, Worksop College and Kimberley Institute in the Notts Premier League.
It's a scenario last summer's Professional Cricketers' Association (PCA) Players' Player of the Year and MVP would not have any other way.
He says: "To represent Notts for 17 years so far is a great honour for me and I'm pretty proud to have extended that so I can go on to play a minimum of 19 years for the Club.
"I'm Notts through and through and I can't imagine playing anywhere else to be honest. On the odd occasion I have contemplated it in the past, I have always come back to Green and Gold and I will finish my career hopefully.
"I'm Notts through and through and I can't imagine playing anywhere else to be honest."
"I've said before that I would love to play until I was 40 and that would be another seven years and take me to 24 years… if that were to happen I would be very, very happy with that."
Nottinghamshire's victory at Leicestershire was secured by a handsome 93-run margin on the back of a fourth highest List A total of 409-7.
Patel insists that performance shows what the Outlaws can be capable of in 50-over cricket if their talented batting line-up fires.
"I think what we did at Leicestershire was a statement of our intent in this competition," he ays. "With the starts we get when batting with the likes of Riki (Wessels), Nashy (Chris Nash) and Mooresy (Tom Moores) takes a lot of pressure off the bottom end of the batting line-up.
"It's a great mix that we've got in that regard and there's also Alex Hales to come back into the mix at some point soon.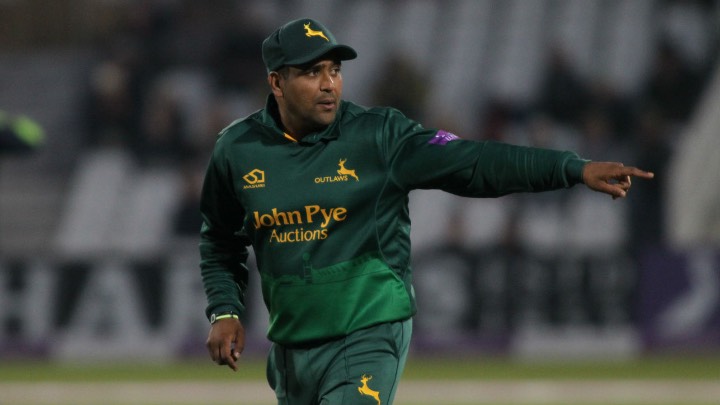 "Teams will be looking to gun us down because of what we achieved last season, but at the minute I think we have got a good blend in the side."
Tomorrow's game is also the Club's Family Fun Day, where entry is just £1 for all and an array of off-the-field entertainment – from cake stalls and bouncy castles to caricaturists and ground tours – is being laid on.
It is set to pull a record, five-figure crowd for List A cricket through the gates and make for a welcoming atmosphere.
Patel is delighted that Notts are taking such a proactive approach to engaging the younger generations of cricket fans and hopes they enjoy what they see.
"Family Fun Day is fantastic for the kids, with the entertainment laid on off the field."
"Hopefully the sun will be out and it is great to get lots of people, especially families, out on the outfield playing cricket," he enthuses.
"It's fantastic for the kids, with the entertainment laid on off the field and it's a quid for everyone to get in, which is obviously great value.
"Hopefully we can do our bit by putting on a good show for them with our performance. The kids are coming along to watch the likes of Riki Wessels, Steven Mullaney, Tom Moores to smack it around and score lots of runs, so we'll be looking to oblige."
Notts Outlaws squad to face Warwickshire: Chris Nash, Steven Mullaney (c), Riki Wessels, Harry Gurney, Matt Milnes, Luke Fletcher, Matt Carter, Samit Patel, Tom Moores, Ross Taylor, Jake Ball, Will Fraine, Billy Root, Jack Blatherwick.
*************
Secure your £1 tickets here for tomorrow's Royal London One-Day Cup match between Notts Outlaws and Warwickshire at Trent Bridge.