More than two hundred people visited Trent Bridge last week for a free event commemorating the World War One centenary on Tuesday 2 October.
'Remembering the Great War' was held in the Trent Bridge Pavilion, which was used as a wartime hospital, and included exhibitions and talks from local groups such as the Royal British Legion, the Western Front Association, West Bridgford & District Local History Society and the Nottingham Great War Study Group.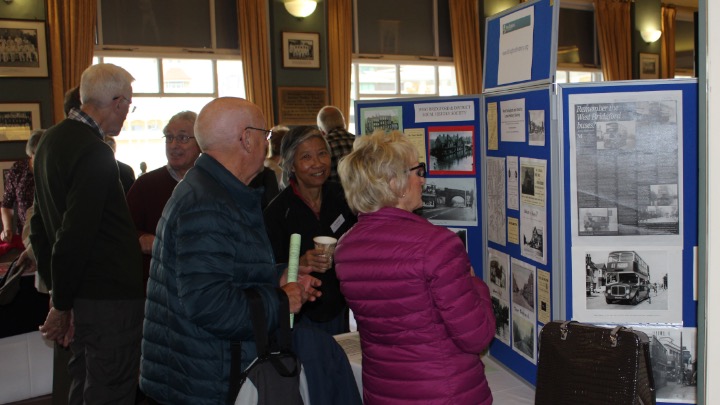 Visitors had the opportunity to see behind the scenes with tours of the Pavilion where volunteer nurses cared for injured servicemen during the war, and take the 'Walk of Remembrance', honouring the six Nottinghamshire cricketers who died in the war.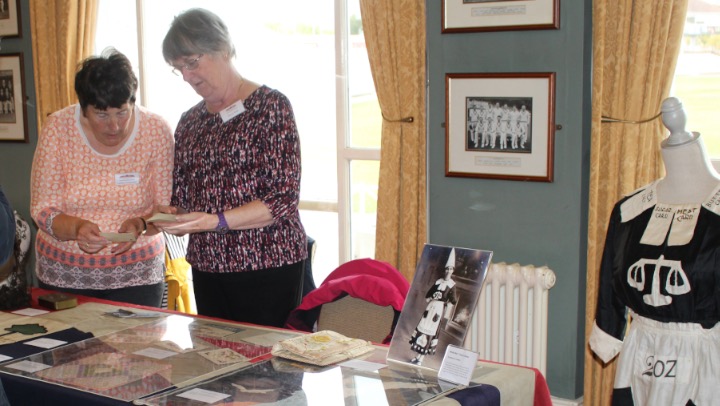 Nottinghamshire CCC's Heritage Officer, Steve LeMottee, emphasised the importance of the day in bringing lost stories to life.
"It's very important to come together and remember what happened with events like this. It's our duty to make sure that hopefully in another 100 years, people don't have to search so hard to put those stories together," said LeMottee.
The Walk Of Remembrance gave visitors the chance to hear more about the six Nottinghamshire players who lost their lives during the war, with members of staff from Trent Bridge telling the stories of those six players in front of specially commissioned silhouettes in the Pavilion windows.
Notts CCC bowler, Jake Ball, spoke movingly about Harold Hodges.
"He was a Mansfield-born lad, very much like myself," said Ball. "He didn't do much bowling but did a bit of batting and had a really good average, one that I would be quite proud of.
"Speaking about him and how he died and discovering the things he did with his life, it was really interesting to see what he did and what kind of person he was.
"In this day and age I think we find it quite hard to look back and put into perspective what these men went through.
"For me to look at Harold's life and what he did, the fact he volunteered to go and fight for his country, it's something quite special."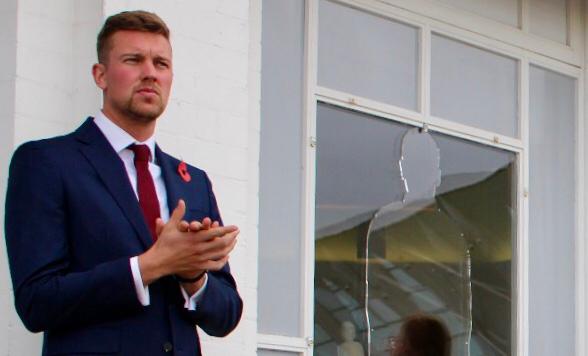 Nottinghamshire's Director of Cricket, Mick Newell, who spoke about Ralph Hemingway during the Walk Of Remembrance, emphasised the importance of the event to the Club.
"It's great that the Club are recognising everything that happened during The Great War, when Trent Bridge wasn't just a cricket ground," said Newell.
"I think it is very important that we recognise that and it's interesting for myself and young people like Jake (Ball) to learn more about it as well.
"It's hugely inspiring to hear stories about the six cricketers who played for this Club and gave their lives during the War."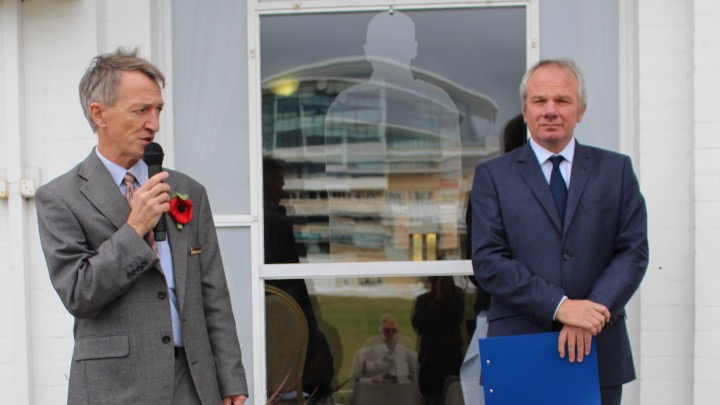 For more information about Nottinghamshire CCC heritage projects, please contact heritage@nottsccc.co.uk
*******
Nottinghamshire memberships for the 2019 season are now on sale. Watch every Notts scheduled home game and enjoy a whole host of prestigious perks including priority access to international tickets next year by clicking here...