Notts Outlaws return to action on Sunday afternoon when they face Durham in the Vitality Blast at Chester-le-Street, with both sides currently occupy North Group qualifying positions.
After their victory over Birmingham Bears on Friday evening, Notts now sit second in the table, on 9 points, although third-placed Worcestershire have a game in hand on the same number of points.
Durham edged past Derbyshire on Friday to move into fourth spot, on 8 points. They have won four and lost four so far.
Head-To-Head
Notts Outlaws have faced Durham on 27 occasions in domestic T20 cricket, although four matches have been lost to the weather.
The Outlaws lead the head-to-head tussle, with 13 wins to 10.
There have been 14 previous fixtures in the north east, with the rain wiping out three of them. Of the completed contests, Durham have won 6 and lost 5.
2003: Durham won by 6 wickets
2005: Durham won by 6 wickets
2007: Abandoned
2008: Abandoned
2009: Durham won by 8 runs
2010: Notts won by 11 runs
2011: Durham won by 33 runs
2012: Notts won by 7 wickets
2013: Notts won by 8 wickets
2014: Abandoned
2015: Notts won by 42 runs
2016: Durham won by 66 runs
2017: Notts won by 9 wickets
2018: Durham won by 7 wickets
Last Time
Notts Outlaws made a below-par score of 132-7 in last year's T20 match against Durham at Chester-le-Street.
Steven Mullaney made 38 and Samit Patel scored 32. but the target always seemed light.
Graham Clark's 64 sped Durham towards a seven-wicket win. Paul Collingwood's unbeaten 40 guided the Jets over the line with 3.1 overs to spare.
History
2003
On the very first day of T20 cricket in this country. the opening match of the new tournament featured Durham at home to Notts.
The game was played at Chester-le-Street on 13th June 2003 and it was Durham who emerged victorious, with a 6-wicket triumph.
Jason Gallian skippered the Outlaws and led the charge with an innings of 62 as his side posted 157 for seven.
Opener Nicky Peng led the response with an innings of 49, as the home county cantered to their target with five balls to spare.
2005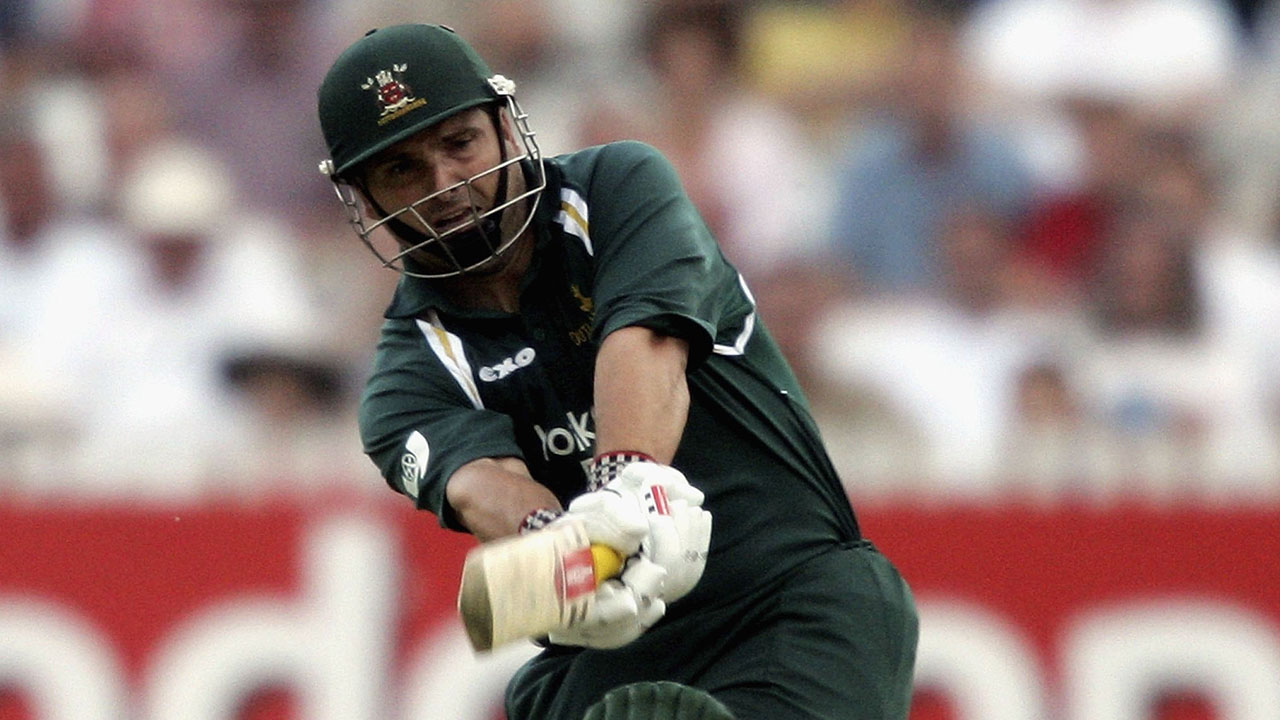 In the 2005 match in the north east, Nottinghamshire's Mark Ealham took 34 from one over, bowled by Neil Killeen, hitting 6-4-6-6-6-6.
2013
In the 2013 match at the Riverside, Michael Lumb scored 96, the highest individual score recorded by an Outlaws batsman in T20 cricket up to that point.
One year later the mark was passed, with Riki Wessels hitting 97 against the same team on the same ground.
(Wessels, Alex Hales and Dan Christian have all now gone past that mark, scoring the first three Outlaws hundreds)
Stats (all T20 matches between Notts and Durham)
Highest Totals
Notts: 213-4 (Trent Bridge 2011)
Durham: 187-8 (Chester-le-Street 2011)
Highest Individual Innings
Notts: 97 MH Wessels (Chester-le-Street 2015)
Durham: 98* TWM Latham (Trent Bridge 2018)
Best Bowling
Notts: 4-25 SJ Mullaney (Trent Bridge 2014)
Durham: 5-26 ME Claydon (Chester-le-Street 2009)
Played For Them Both
Paul Coughlin has had an injury-hit spell since moving to Trent Bridge from Durham in 2018.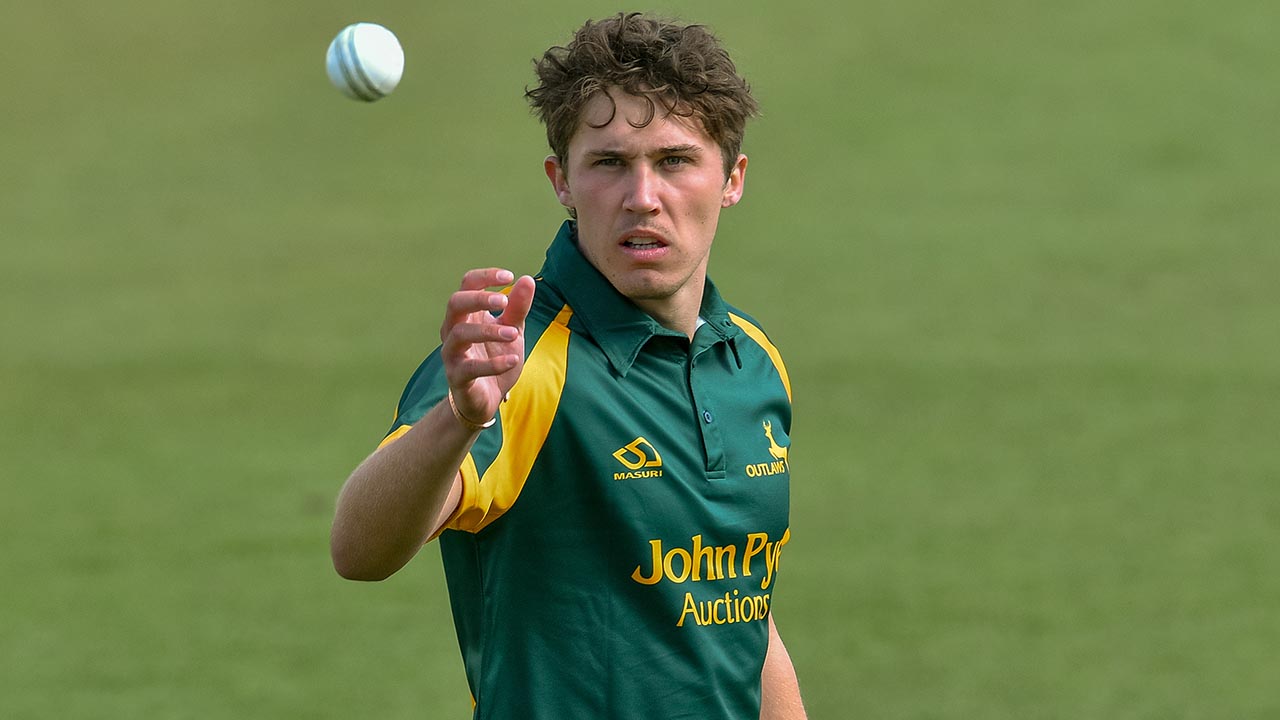 The Sunderland-born all-rounder had to undergo shoulder surgery after being hurt on England Lions duty in the Caribbean during early 2018.
He recovered in time to make three T20 appearances for the Outlaws last year, although he was unable to bowl.
Coughlin has been similarly unlucky this season, breaking a bone in his hand in his first championship outing and then badly tearing a hamstring on 50-overs duty at Worcestershire.
A former member of the Durham academy, he graduated into their first team in 2012 and captained the Jets in T20 cricket in his final season at Chester-le-Street.
Others to have played for both Nottinghamshire and Durham include Nathan Astle, Mark Davies, Will Gidman, John Morris, Mark Saxelby, Chris Scott and Will Smith.
Did You Know?
Both Alex Hales and Luke Fletcher made their T20 debuts for Notts Outlaws in a match against Durham at Trent Bridge in 2009.
Hales suffered a second-ball duck but later took a fine catch. Fletcher didn't bat in the narrow defeat, but took 2-23 with the ball, removing Phil Mustard and Will Smith.
*******
There are three further opportunities to catch the Outlaws in T20 action at Trent Bridge this summer, with the next home game under the lights against Derbyshire Falcons on Friday 16 August.