Notts' T20 captain Dan Christian has signed a new deal with the club, extending his association with the Outlaws into its sixth season.
The aboriginal all-rounder will lead the green and golds in T20 cricket for the fifth consecutive year - and in the most recent edition of Nottinghamshire's official magazine Covered, he opned up on his leadership style and captaincy icons.
"I take my lead from something Darren Lehmann always used to say when he coached me," says Christian, as he reflects on his leadership style.
"Darren always used to say 'don't make the same mistake twice'. So I just try to get across to our guys that as long as they're not doing that, we'll be alright."
Christian's astute on-field captaincy has marshalled the Outlaws through the most successful white-ball period in their history, reaching three of the last four Finals Days.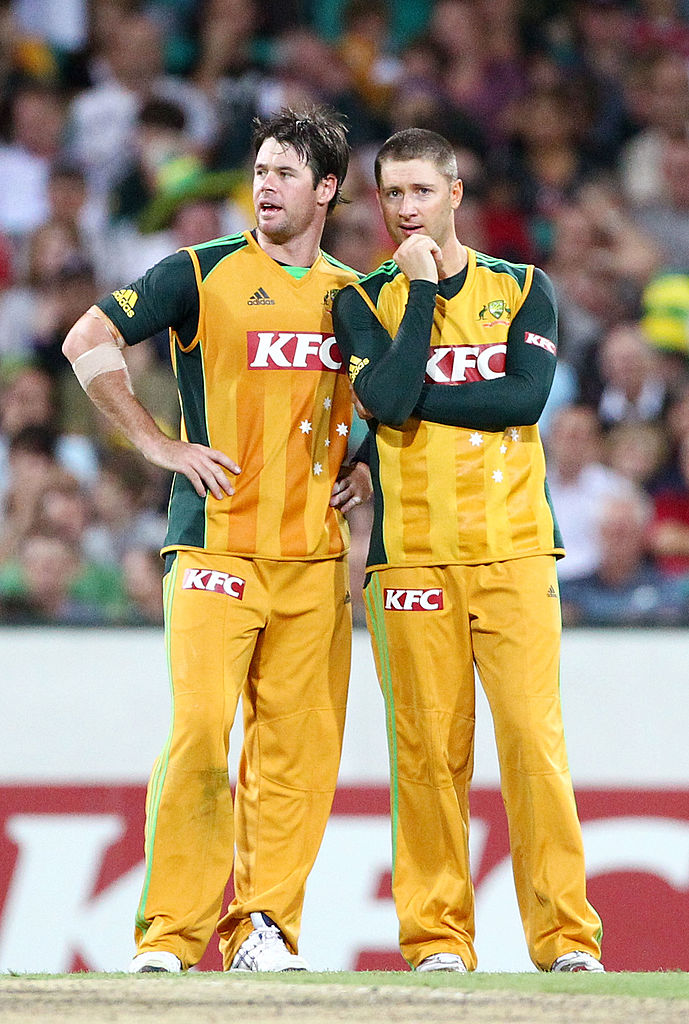 And he admits that one role model above all others has shaped his approach to leadership.
"I've taken bits from everyone who's captained me, but tactically, Michael Clarke was the best I played under," he says.
"I played under him for New South Wales, and he was skipper when I made my ODI and T20I debuts.
"He was a brilliant tactical captain, he read the game very well and he was always very positive.
"That's something I've tried to take from him.
"Even if you're doing something that's a little out of the ordinary, or you're bowling a guy that's a bit of a risk, I was always told you've got to be prepared to lose a game to win a game.
"I try to stick to that philosophy, but you have to adapt differently depending on the different styles of players you come across.
"It definitely helps to have experienced players in your side – and with the likes of Harry (Gurney), Alex (Hales) and Samit (Patel), there's always been a really strong list here."
Christian's mid-season arrival in 2019 afforded him the opportunity to assess the Outlaws' season from a fresh perspective.
"I was always told you've got to be prepared to lose a game to win a game"

Dan Christian
In a year when an injection of impetus was required after a disappointing run of four-day results, the Australian's arrival – coupled with that of white-ball specialists Alex Hales and Harry Gurney – was perhaps more crucial than ever.
"I made a point of catching up with Harry and Alex before the Blast started to say 'let's put our own stamp on this team'," he reveals.
"We didn't want there to be a hangover from four-day cricket coming into the T20.
"We tried to freshen it up as best we could, and I think our successes this year were a product of trying to play with freedom, and encouraging players to play the way that's given them success in the past."
A full, in-depth interview with Christian appears in the Winter 2019 edition of Covered, for which an annual subscription is included with every Nottinghamshire membership.
Secure your membership for the 2020 season, including access to all scheduled Notts home matches, international tickets in Members' areas and a range of exclusive benefits, here.