After securing local bragging rights with a win over Derbyshire Falcons, Notts Outlaws face Leicestershire Foxes in the T20 Vitality Blast at Trent Bridge on Saturday afternoon.
The Outlaws secured a 27-run success at the Pattonair County Ground, while the Foxes head into the clash after suffering a nine-wicket defeat at the hands of Durham.
Head To Head
Notts Outlaws and Leicestershire Foxes have been regular opponents since the domestic T20 competition began in 2003.
They have met on 31 previous occasions, with Leicestershire victorious 13 times and the Outlaws 11.
At Trent Bridge the head-to-head record lies in favour of the home side, with Notts leading by seven wins to six.
One of the Foxes' victories at Trent Bridge, the 2006 Final, is technically classified as being played 'on neutral ground' as Notts hosted the Finals Day that year.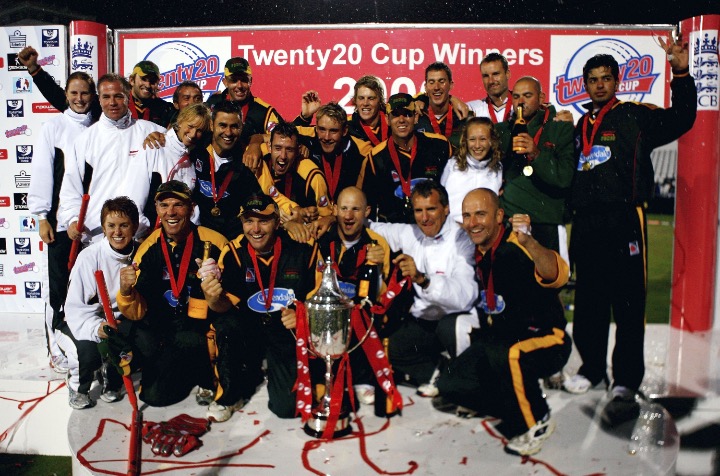 Last Time
Leicestershire won by 17 runs in last season's meeting at Trent Bridge.
Ben Raine made 83 as the Foxes posted an impressive 193-6, despite Jake Ball taking three wickets for the Outlaws.
Riki Wessels scored 58 at the top of the order for Notts but had little in the way of support, with no-one else reaching 30.
Zak Chappell, who has since moved between the two clubs, was in the Foxes line-up as they celebrated their sixth win on the ground.
History
2006
Twenty20 Finals Day at Trent Bridge in 2006 didn't go how the home supporters hoped.
Notts Outlaws' first participation at Finals Day saw them outclass Surrey in the semi-final to set up a showdown with Leicestershire Foxes in the final.
Batting first, the Foxes made 177 for two, with Darren Maddy making 86 not out - but the Outlaws fell agonisingly short.
There was a feeling that they were perhaps a little hard done by, with the final ball of the contest appearing to be above waist height before it was whacked over the ropes for six by Will Smith.
Despite being under pressure from the crowd to award a no-ball, the umpires called time, both on the contest and also on Notts' hopes as they lost by four runs.
Played For Them Both
Greg Smith is one of six opposition batsmen to score a T20 century against the Outlaws – and three of the others (Brad Hodge, Jim Allenby and Cameron Delport) were also playing for Leicestershire at the time.
Smith, who had three seasons as an Outlaws player between 2015 and 2017, scored 102 for the Foxes in the 2014 meeting at Grace Road.
He blasted his runs from just 54 balls, with 13 fours and four sixes, but couldn't prevent his side stumbling to a 24-run defeat.
Smith's innings that day was ended by Harry Gurney, also a former Foxes player.
Others to have represented both counties include Stuart Broad, Zak Chappell, Vasbert Drakes, AJ Harris, Will Jefferson, Nadeem Malik, David Millns, Kevin O'Brien, Charlie Shreck, Richard Stemp, Peter Such and James Taylor.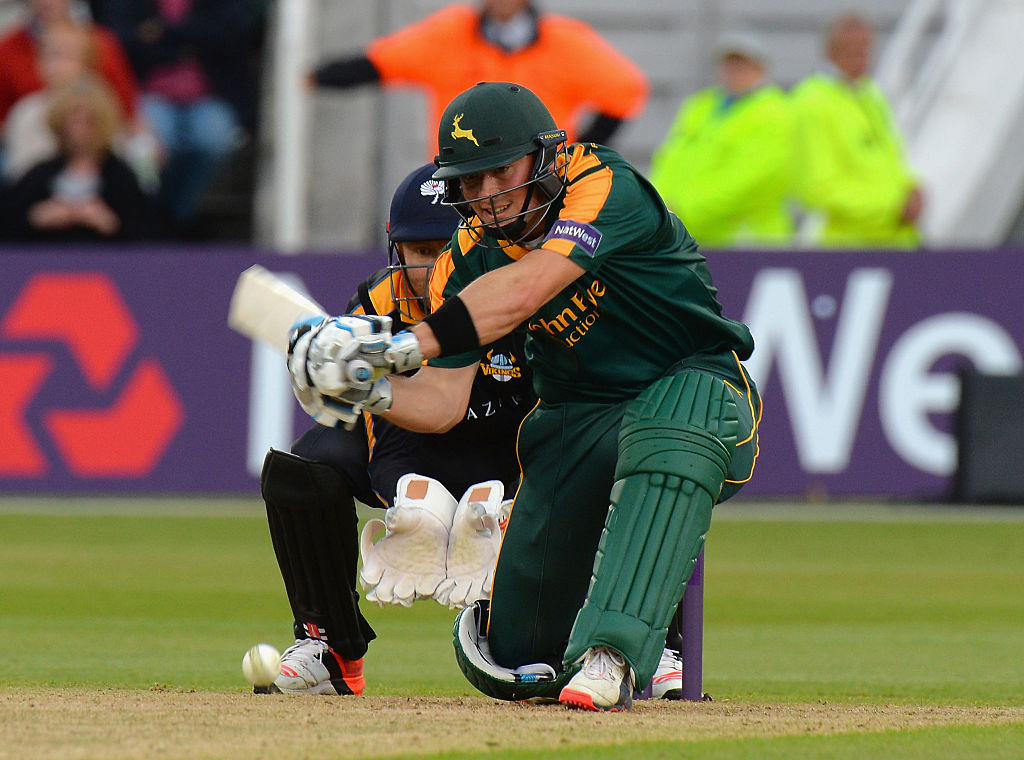 Stats
Stats (in all T20 matches between Notts & Leics)
Highest Team Total | Notts: 220-4 (Grace Road, 2014 – a county record), Leics: 205-2 (Grace Road, 2009).
Highest Individual Score | Notts: 73 DJ Hussey (Trent Bridge, 2011), Leics: 110 J Allenby (Grace Road, 2009).
Best Bowling | Notts 4-19 SJ Mullaney (Grace Road, 2012), Leics 5-13 AB McDonald (Trent Bridge, 2012 – the best by anybody against Notts in the format).
Did You Know?
Leicestershire Foxes have an outstanding record in the domestic T20 competition, being the only side to have won the event on 3 occasions.
They were victorious in 2004, 2006 and 2011, and also reached Finals Day in both 2003 and 2005.
*******
Following a record midweek crowd of 13,691 against Northamptonshire Steelbacks, there are five further opportunities to catch the Outlaws in T20 action at Trent Bridge this summer.