Two of the most successful sides in ICC World Cup history continue their quest for further glory with a meeting at one of England's most iconic Test venues.
Trent Bridge is proud to welcome the players, staff and supporters of both Australia and West Indies for this historic occasion.
Both sides go into this contest having made a perfect start to their campaign. West Indies easily defeated Pakistan here last week, whilst Australia also won their opening match, getting the better of Afghanistan.
West Indies won the first two editions of the World Cup in 1975 and 1979, before losing to India in the 1983 final.
Australia have won the title 5 times, including 4 of the last 5 finals. They were runners-up to West Indies in 1975 and also lost to Sri Lanka in 1996.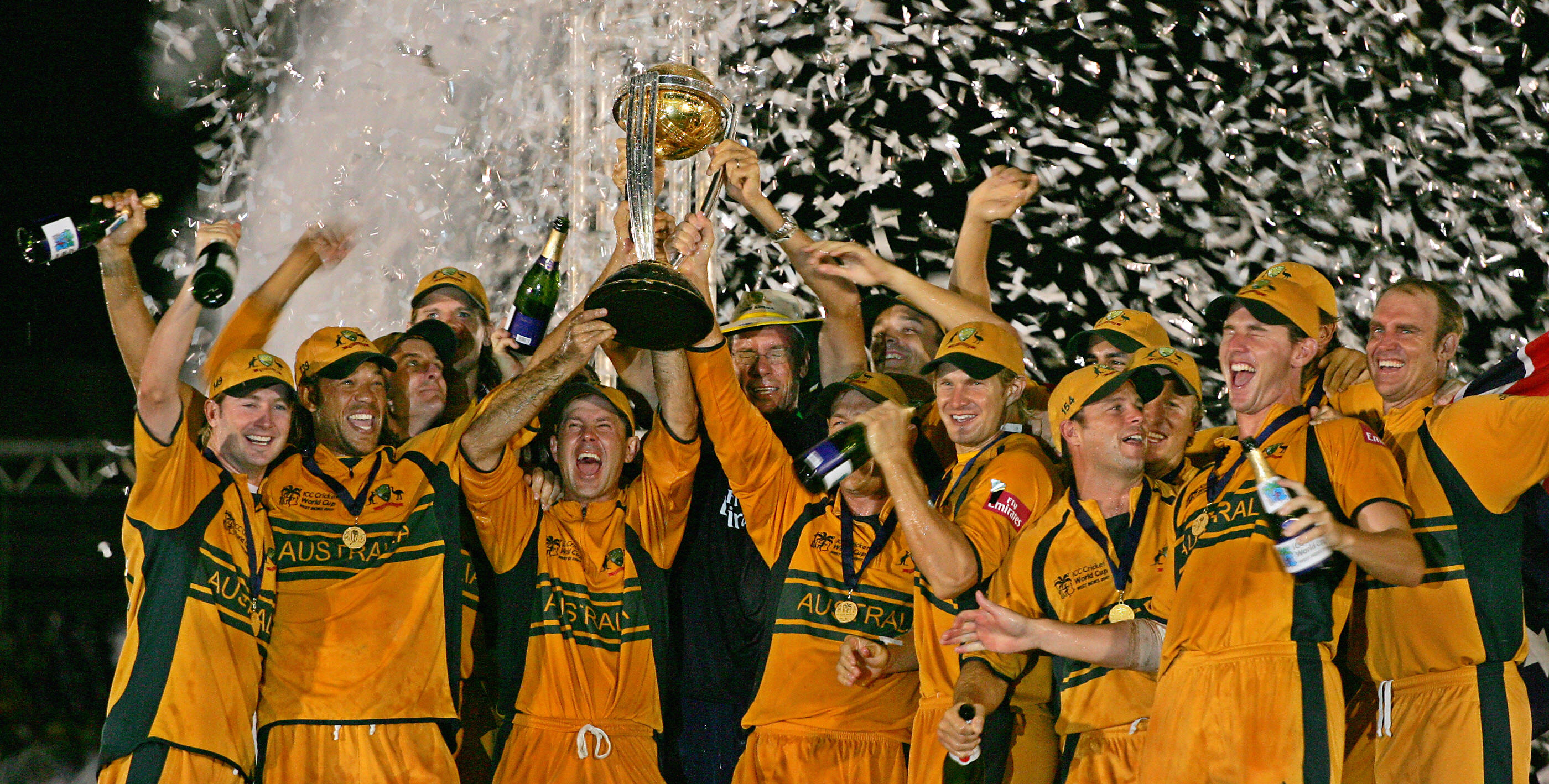 World Cup matches at Trent Bridge
This will be the 14th ICC World Cup match at Trent Bridge, the fourth involving Australia and the third involving West Indies.
West Indies v Australia
This will be the 141st ODI meeting between the two sides, a series of fixtures that began with two meetings during the 1975 World Cup.
West Indies won their group stage clash at The Oval before taking further glory by defeating the same opposition in the showpiece final.
They also met twice in the 1983 event, also held in England. Again it was the West Indies who triumphed on both occasions, winning at Headingley and Lord's.
Australia have won 73 matches and West Indies have won 60. Additionally, there have been three tied contests and another four have been lost to the rain.
West Indies at Trent Bridge
West Indies will be playing their second match at Trent Bridge in this year's ICC World Cup. Their victory over Pakistan last week continued a fine record in Nottingham, where they have now won six of their seven completed matches.
Apart from the recent win, they have beaten England in 1995, 2000, 2004 and 2007 on the ground.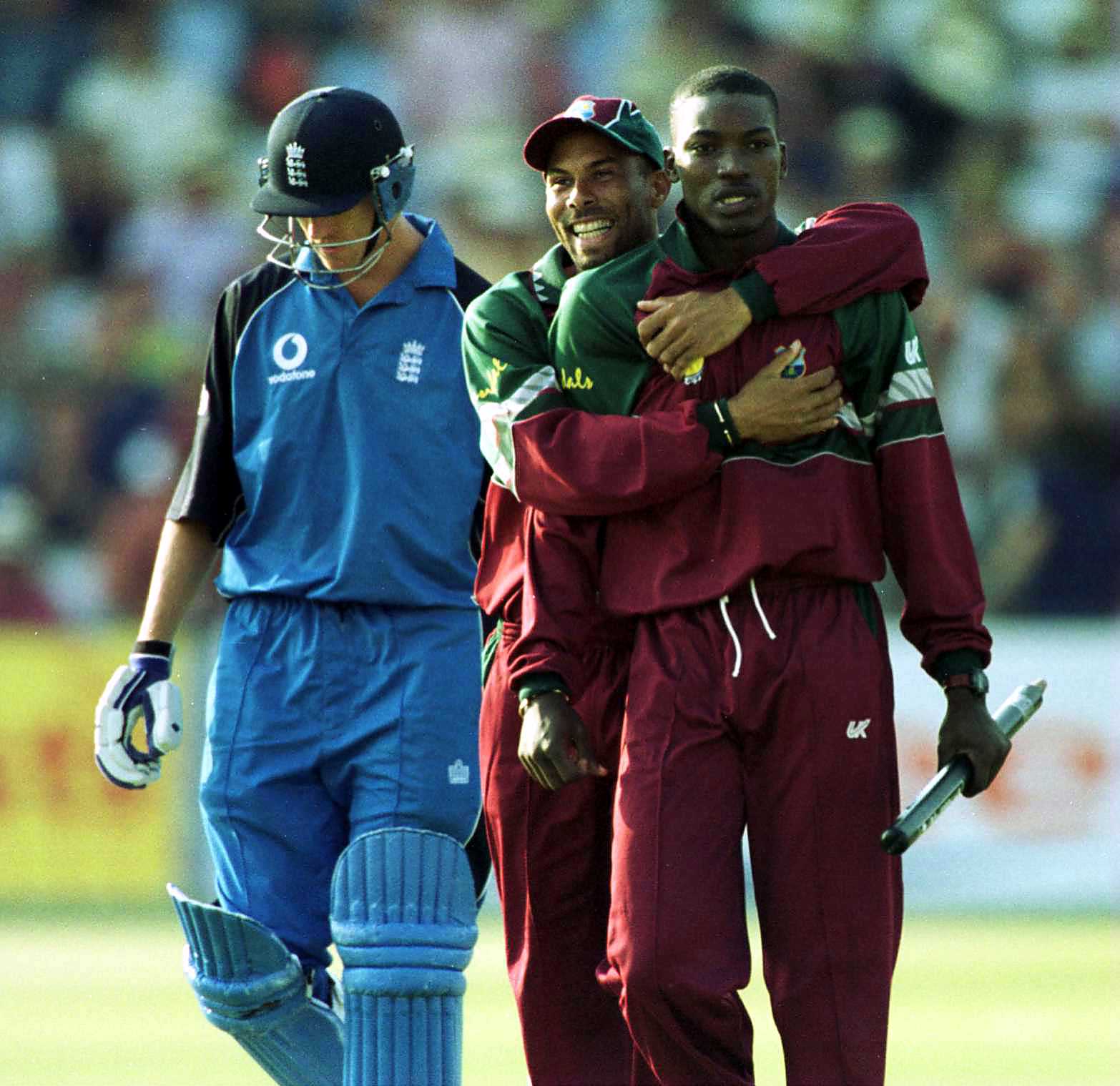 Their only previous World Cup match in Nottingham came 40 years ago when the all-conquering West Indies side of that era defeated New Zealand.
Their only loss came against England back in 1984, and the 2017 match between the two sides is the only ODI to fall foul of the weather at Trent Bridge.
Australia at Trent Bridge
There can't be too many international cricket grounds where Australia have such a poor record in One-Day Internationals as at Trent Bridge.
Since their first visit here 40 years ago the Australians have only won two of their six matches and have sustained their heaviest all-time defeat and their most embarrassing loss on the ground.
Australia's first ODI at Trent Bridge spilled over into a second day before they were defeated by Pakistan during the 1979 World Cup.
Four years later they succumbed to one of the most unlikely losses in World Cup history, losing to Zimbabwe by 13 runs.
This match was Zimbabwe's first ODI, such was the unlikely nature of their dramatic victory.
A win over India in the same tournament eventually brought about Australia's first success in this part of the world but they had a lengthy wait of 26 years before tasting success in Nottingham again.
Their first match against England here finished in a dramatic tie in 1989. There were different sorts of headlines for their 2001 defeat to Pakistan, with Steve Waugh leading his side from the field at one point in protest at a number of flares being thrown on the outfield.
The 2009 Australians showed their teeth with a comprehensive 111-run win over England here but their last visit levelled things up in that department.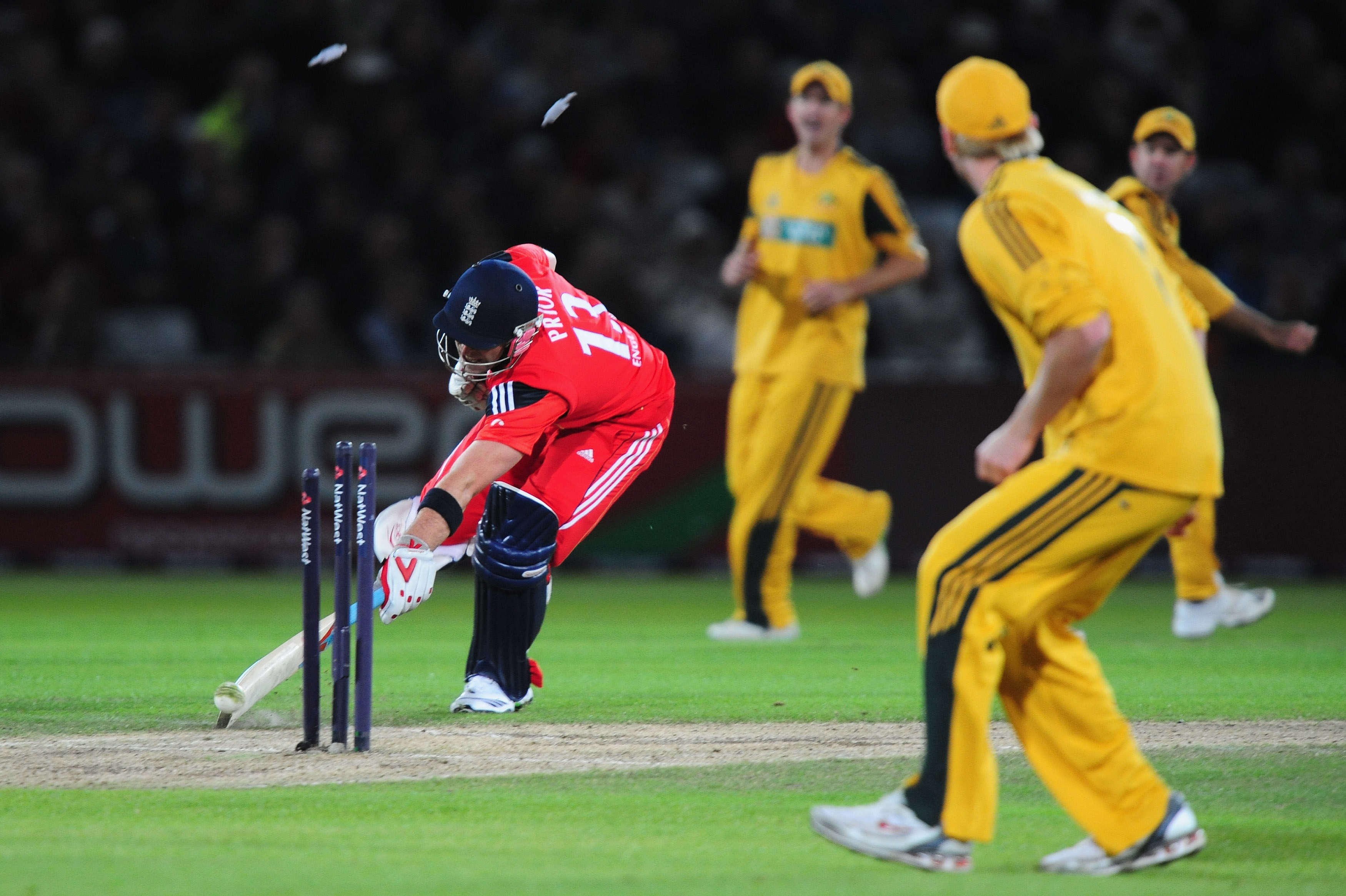 In 2018 England posted 481-6 with Nottinghamshire's Alex Hales hitting 147.
One-Day Internationals at Trent Bridge
There have been 47 previous One Day Internationals at Trent Bridge, since England and Pakistan played out the first contest 45 years ago.
Trent Bridge 'Hundreds'
There have now been 25 hundreds scored in ODI matches at Trent Bridge. Understandably, the bulk of them have been scored by English batsmen.
Joe Root and Jos Buttler each scored their second ton on the ground in last week's match against Pakistan.
Allan Lamb and Nottinghamshire's Alex Hales are the two other players to each hit two centuries at Trent Bridge.
Other English batsmen to produce three-figure scores in Nottingham have been David Lloyd, Keith Fletcher, Robin Smith, Nick Knight, Alec Stewart, Andrew Strauss, Paul Collingwood, Jonny Bairstow, Eoin Morgan and Jason Roy
Three Australians have reached the landmark at Trent Bridge. Trevor Chappell achieved the feat in a 1983 World Cup match against India, whilst Ricky Ponting and Tim Paine each did it against England in 2009.
Other visiting centurions have been Majid Khan, Zaheer Abbas and Babar Azam of Pakistan, plus Rohit Sharma of India.
No West Indian has yet scored an ODI century at Trent Bridge, with the highest individual score being 82. In the 2007 win over England Chris Gayle scored 82 and teammate Runako Morton was unbeaten on the same mark.
Bowling Achievements
Paul Collingwood is one of four bowlers, alongside Pakistan's Waqar Younis, India's Kuldeep Yadav and Ken MacLeay of Australia, to claim six-wicket hauls in Trent Bridge One Day Internationals – with Stuart Broad joining the great Indian all-rounder Kapil Dev as the only others to get five-fers.
Broad's achievement came against South Africa in 2008 as he collected the man of the match honours with figures of 5-23 in England's 10-wicket success.
Notable Results
The venue has played host to two tied matches; in 1989 when England and Australia fought out a tied contest in a 55-over game – 226 runs apiece – and three years ago when both England and Sri Lanka each scored 286.
Perhaps the biggest shock came during a 1983 World Cup match when Zimbabwe beat Australia by 13 runs.
*******
A Notts Outlaws squad brimming with international talent will commence their T20 Vitality Blast campaign against Worcestershire Rapids at Trent Bridge on Thursday 18 July, with adult tickets priced at £10. Secure your seats…