Aaron Finch insists his side are not dwelling on the world-record score they conceded at Trent Bridge last year, as Australia prepare for their first game in Nottingham defeat to England last year.
An Australia XI led by Tim Paine fell victim to an Alex Hales-inspired total of 481 last summer, but have made a confident start to their ICC Cricket World Cup campaign under Finch, comfortably overcoming Afghanistan in their tournament opener.
Ahead of their game against West Indies, Finch insisted there had been no discussion about last year's defeat, but claimed that the team were well aware of the unique challenges of Trent Bridge.
"The short boundary [in front of the Bridgford Road Stand] is going to play a big part, no doubt," said the 32-year-old.
"I think when teams have got left- and right-hand combinations, they've always got somebody able to target that boundary, so that's something that will be taken into account, no doubt, throughout the game."
"We know how fast the outfields are here in England, and we know how flat wickets can be at times.
"You have to be prepared to suck up some pressure and soak up a few boundaries here and there, as long as we're hitting our areas."
The West Indian bowling attack were able to do significant damage with the short ball in their first game of the competition against Pakistan, but Finch feels the Australia batting line-up is equipped to cope with such tactics.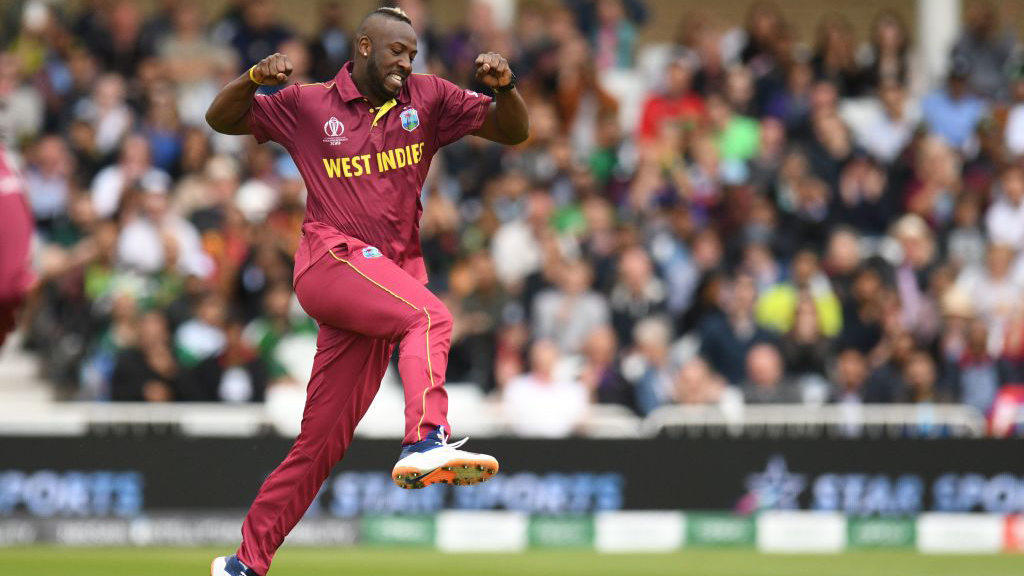 "We played them in a warm-up game down at Southampton on the Nursery Ground there, and they bowled very similarly," he said.
"The follow-up balls after bowling bouncers are the key though, I think.
"If you just stick to one plan, then teams get on top of you pretty quickly or they adjust quick enough.
"We're well and truly prepared, no doubt."
Tomorrow will see Chris Gayle play his final One-Day International innings at Trent Bridge, after the Jamaican notched his third fifty at the ground against Pakistan on Friday.
Gayle's record against Australia, however, is less impressive, averaging just 26 in one-day cricket.
But Finch is not reading too much into this statistical quirk.
"It's hard to come up with a definite reason why that's the case - one or two games here and there over a long period of time probably don't give you a full picture," he said.
"They're a very dangerous side, and we know how damaging they can be during that first ten overs.
"If we are tentative and wait for things to happen, that's when they can dominate you from the start, so It's important that we turn up with the right attitude and the right intent."
*******
A Notts Outlaws squad brimming with international talent will commence their T20 Vitality Blast campaign against Worcestershire Rapids at Trent Bridge on Thursday 18 July, with adult tickets priced at £10. Secure your seats…