Kirstie Gordon feels that Nottinghamshire could be a 'surprise package' in this year's Vitality Women's County T20, which begins this weekend.
Notts open their season with games against Kent (10.30am) and Lancashire (4.30pm) on Sunday 9th June at Keyworth CC, and the Notts and England spinner praised the make-up of Martyn Kiel's squad.
"We have a really good core group of players, and a surprise factor," said Gordon.
"We often get good results against the big teams and prove some people wrong, so we'll be hoping to do that again this year.
"We learned a lot about ourselves as a team in the 50-over competition, but we were frustrated that we didn't always manage to put in a complete performance with both bat and ball in the same game.
"We'll be hoping it can all come together in these T20 games."
Gordon has been making her way back from injury this summer, after impressing on her international debut in the World T20 in the winter.
The 21-year-old took eight wickets at 12.25 as England finished runners-up, and feels that the benefits of playing in the competition will stay with her for the rest of her career.
"I think when you're playing in a competition where you're bowling at the best players in the world and playing alongside the best players in the world, it can only bring your game on," said the left-armer.
"I'm fortunate to be part of a very strong England team, and I think it's definitely developed my game, especially in terms of my tactics."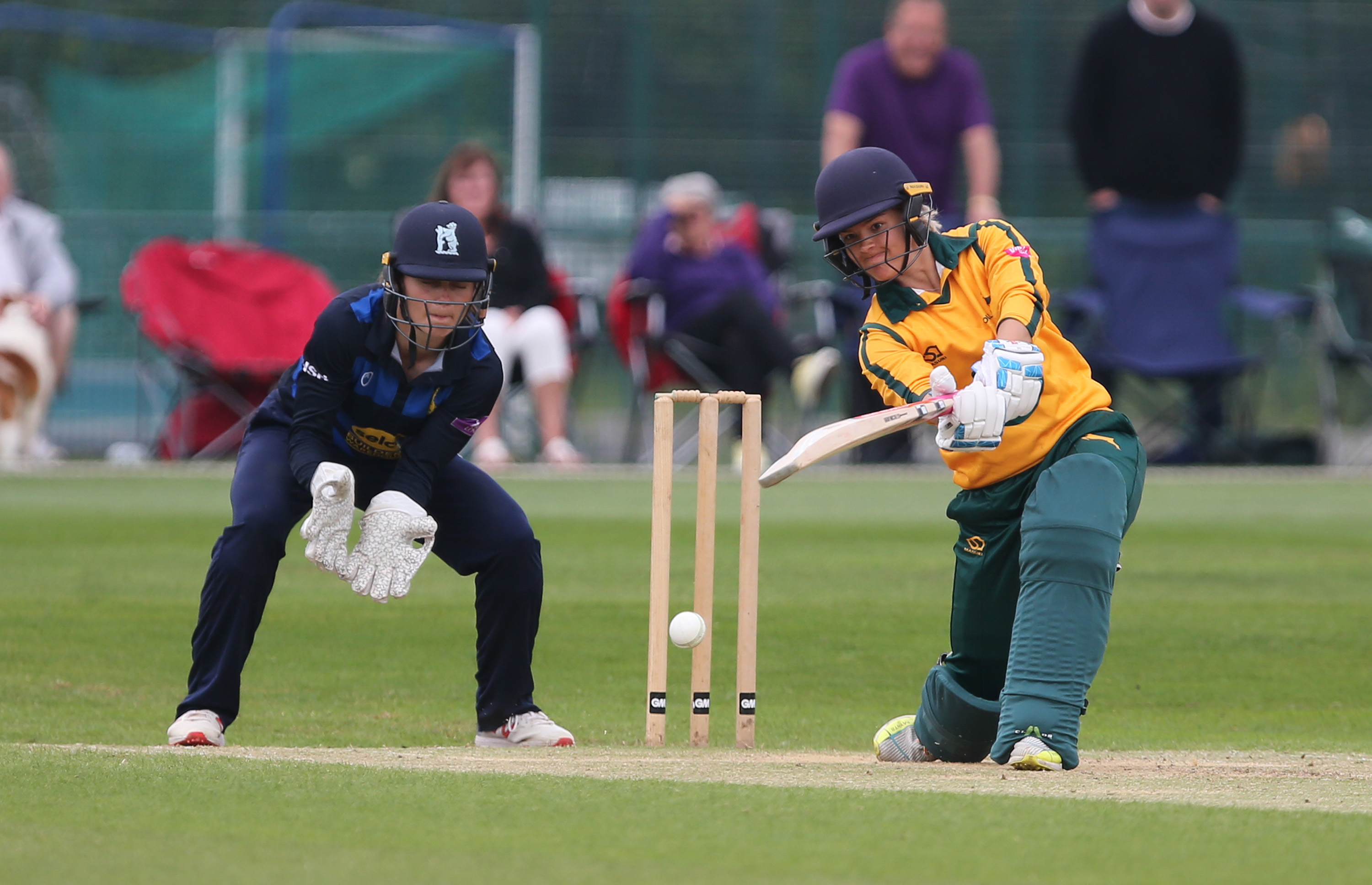 Her captain agrees that Gordon's big-game experience could give Notts the edge.
"Having Kirstie back with her experience of the World T20 will be so beneficial," said Lucy Higham.
"Jenny Gunn's experience on the pitch is second to none as well, which can only help to give us an advantage."
This will be Nottinghamshire's second consecutive season in the T20 top flight, after finishing a creditable fifth last time.
And Higham feels her side have quickly become established at the elevated level.
"We've got a lot of different types of players and personalities in the team, but everyone's knowledgeable about their roles in the team," she said.
"Last year we had to pull together as a squad and everyone had to play their part, and I think that's what's made us work pretty well as a T20 squad."
The positives from last year's campaign, allied to some strong showings in the Women's County Championship this season, have allowed the skipper to sound a bullish note heading into the T20 competition.
"I will always say we play to win every game, and to win the tournament, and I feel we have a chance," said Higham.
"Even though we finished sixth in the Championship we weren't far off second place, and we feel we had a good 50 over tournament.
"A lot of players are in good form, so if we're positive you never know what might happen."
*******
Find a full list of women's fixtures, and read about the squad in their own words, here.