Nottinghamshire return to red ball action on Sunday when they host Essex at Trent Bridge in the Specsavers County Championship.
This week's visitors have made a charge up the Division One table in recent weeks, beating Notts at Chelmsford, as well as toppling previously undefeated leaders Somerset last week.
Now second, Essex will come to Nottingham looking for a repeat of last season's success at the ground. Notts will be looking to kickstart their campaign with a first victory of 2019 against the side that they achieved their last victory against.
The home side will be hoping to give a debut to Indian Test spin bowler Ravi Ashwin, signed as overseas cover for the second half of the campaign.
Head-To-Head
Nottinghamshire and Essex have faced each other on 135 occasions in first class cricket.
There have been 66 draws, 36 Essex victories and 33 wins for Notts.
Notts have hosted the contest on 67 previous occasions, winning 17 but not since 2007
Essex have triumphed 14 times and there have been 36 draws.
Last Time
Last September Essex triumphed by eight wickets in the penultimate game of the season. The home side were dismissed for 177 in the first innings, with Essex responding with a score of 233.
Lyndon James, on his first-class debut, picked up the wickets of Tom Westley, Murali Vijay and Dan Lawrence.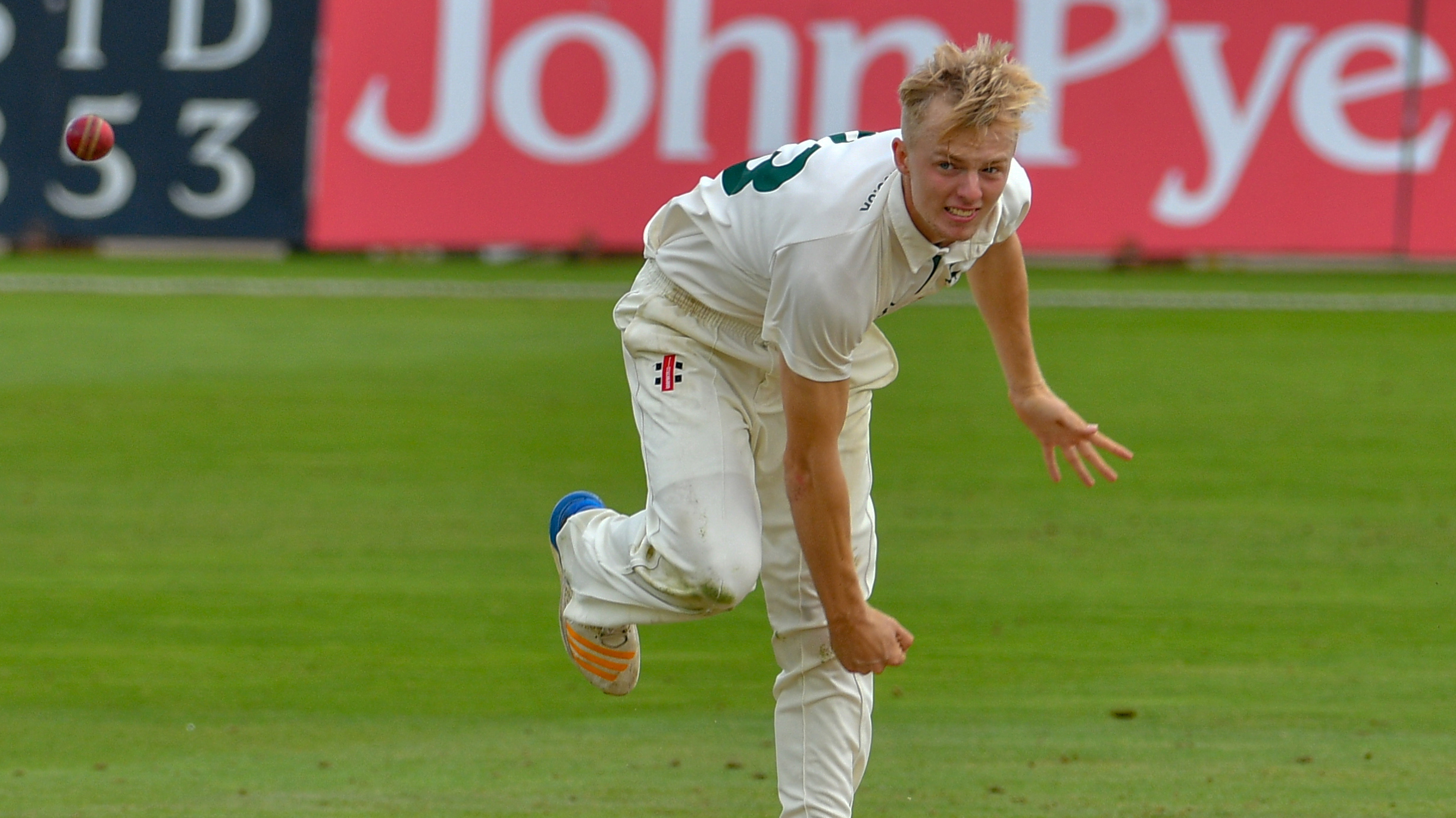 Kraigg Brathwaite and Ben Slater both passed 50 in Nottinghamshire's second innings but the visitors eased to their target of 282 with hundreds from Vijay and Westley.
History
1905
Any record that lasts for more than a century is worthy of praise. Although the final day of Nottinghamshire's clash with Essex at Leyton was allowed to peter out into a tame draw, it did enable Arthur Jones and John Gunn to spend time in the middle getting to know each other a little better. Opener Jones made 274 and Gunn reached 151 as a new county record fourth-wicket stand of 361 was posted.
1972
Elm Avenue, Newark, was the venue for Derek Randall's Nottinghamshire debut. Playing in the championship against Essex, he scored 78 in his only innings of the draw. The 21-year-old from Retford arrived at 92-5 and made his runs in 140 minutes, hitting four boundaries and five sixes.
2007
Although a positive outcome looked unlikely from the start, Nottinghamshire's match against Essex at Chelmsford did make its way into the record books. Having seen their opponents pile up a first-innings total of 700-9 declared over the first two days, the visitors then found the surface equally productive. A career-best 240 from Chris Read, following on from Samit Patel's 117, Mark Wagh's 107, and backed up by 97 from Graeme Swann, sent the statisticians into overdrive as Nottinghamshire made 791 all out – their highest firstclass total.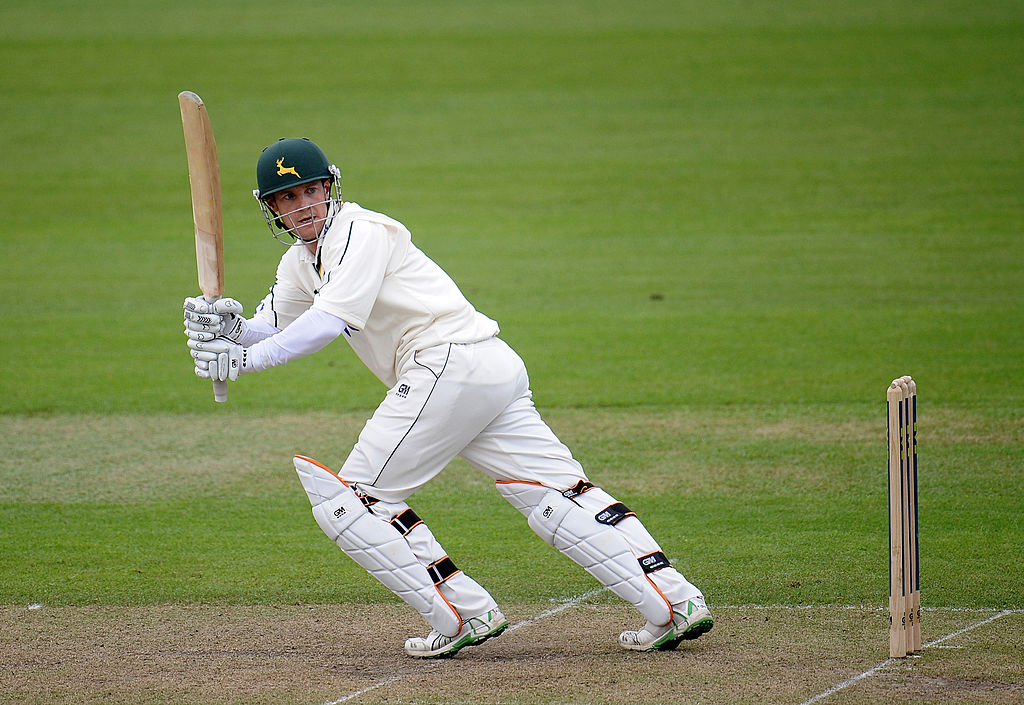 Stats (for all First class matches between Essex and Notts)
Highest Team Total
Notts: 791 (Chelmsford, 2007)
Essex: 700-9dec (Chelmsford, 2007)
Highest Individual Score:
Notts: 275 DJ Hussey (Chelmsford, 2007)
Essex: 225 CP McGahey (Leyton, 1904)
Best Bowling:
Notts: 8-25 TG Wass (Trent Bridge, 1902)
Essex: 9-32 MS Nichols (Trent Bridge, 1936)
Played For Them Both
Former Outlaws' fast bowler Andy Carter spent a short period on loan with Essex in 2010, playing three first class and one List A match for the Chelmsford-based county.
He picked up 13 wickets in his championship outings, including figures of five for 40 against Kent at Canterbury.
Carter's List A debut for Notts had been against Essex at Garon Park, Southend in 2009, when he picked up the wickets of Varun Chopra, Graham Napier and Tim Phillips
Other players who have represented both counties include Andre Adams, Hashim Amla, James Franklin, Jason Gallian, Will Jefferson, Ian Pont, Peter Siddle, Barry Stead and Peter Such.
Did You Know?
The tallest player to ever represent Nottinghamshire was born in Derby but played his first county cricket for Essex before moving to Trent Bridge. At 6'10", in terms of height, William Ingleby Jefferson has had few equals in the history of the game. He joined Notts in time for the 2007 season, having made a couple of appearances for England A in Bangladesh during the previous winter. During his time at Nottingham, the right-handed batsman played 22 first-class matches, making one century, plus 24 List A and 23 Twenty20 games.
Milestones
Nottinghamshire players approaching first class milestones this week are:
(4972) Stuart broad is 28 runs away from 5,000.
(1947) Luke Fletcher is 53 runs away from the career landmark of 2,000 runs.
(935) Jake Ball needs 65 runs to reach 1,000.
*******
Join us as a Member for access to every Specsavers County Championship fixture at Trent Bridge and seven home T20 Vitality Blast matches from £29 by clicking here.