No fewer than seven former Outlaws are bidding for Cricket World Cup glory in this year's tournament. And all of the seven have made an indelible mark on the world game since their stints in green and gold concluded.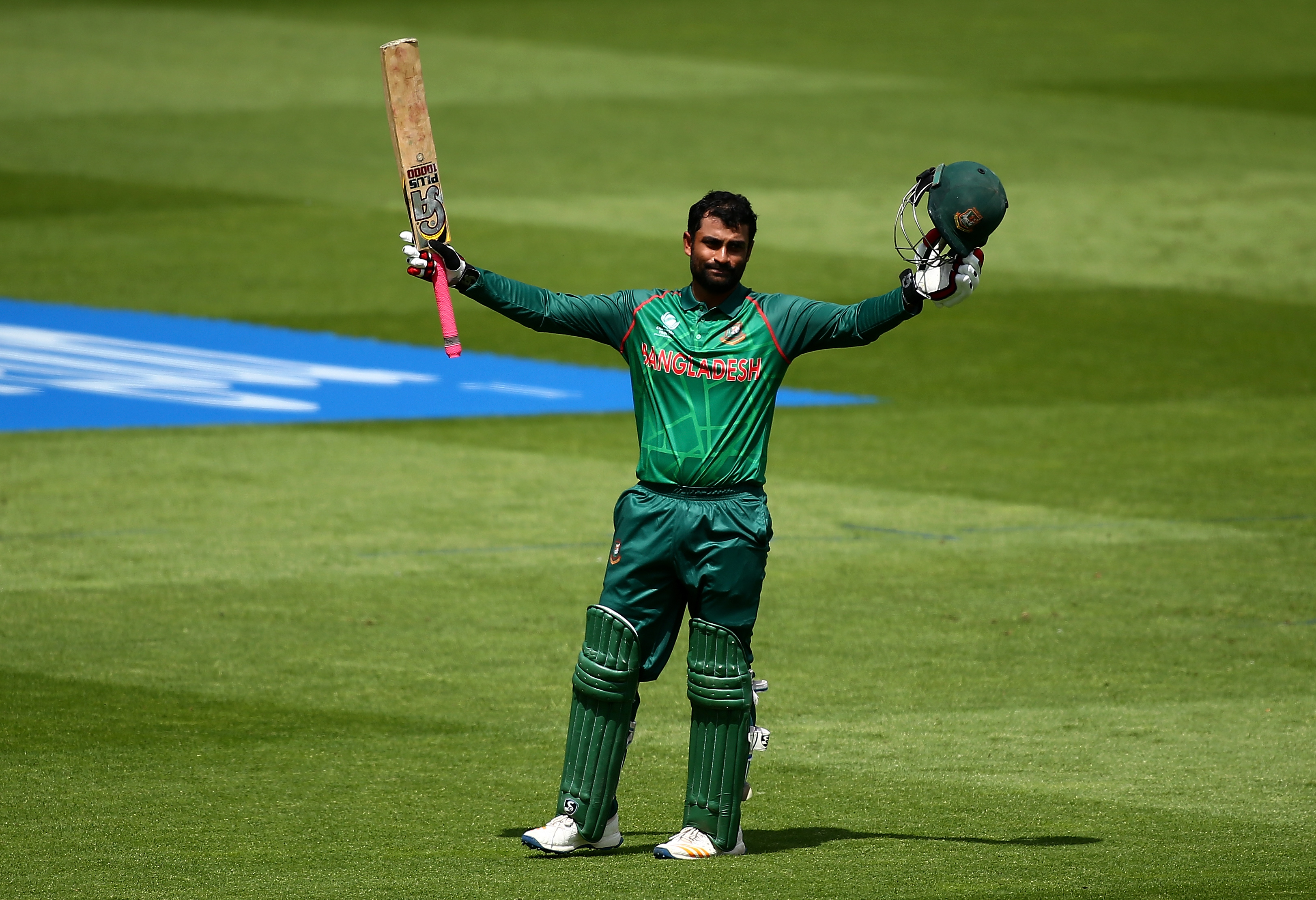 Tamim Iqbal (Bangladesh)
Notts (2011): 5 T20s, 104 runs at 20.80.
Bangladesh (2007-): 193 ODIs, 6652 runs at 36.15. 58 Tests, 4327 runs at 38.98. 75 T20Is, 1613 runs at 23.04.
The left-hander, who is yet to show his class in this year's tournament, was a short-term replacement for David Hussey in the 2011 season.
Tamim featured in five T20 group-stage games as the Outlaws topped the group before bowing out to Somerset in the quarter-finals.
His top score for Notts was 47, coming in a victorious chase against Yorkshire at Headingley.
The opener's stint at Trent Bridge came in the year he was named one of Wisden's cricketers of the year, alongside then-Nottinghamshire skipper Chris Read and current England ODI captain Eoin Morgan.
A mainstay of the Bangladesh top-order for over a decade, the 30-year-old is his country's leading run-scorer in Test, ODI and T20I cricket, and has been in fine recent form on the international stage.
Half-centuries against Ireland and West Indies steered his side to victory in ODIs in Dublin and Malahide, and ensured Englishman Steve Rhodes (whose father played for Nottinghamshire in the 1960s) would be able to call on an accomplished opener in fine form for the 2019 tournament.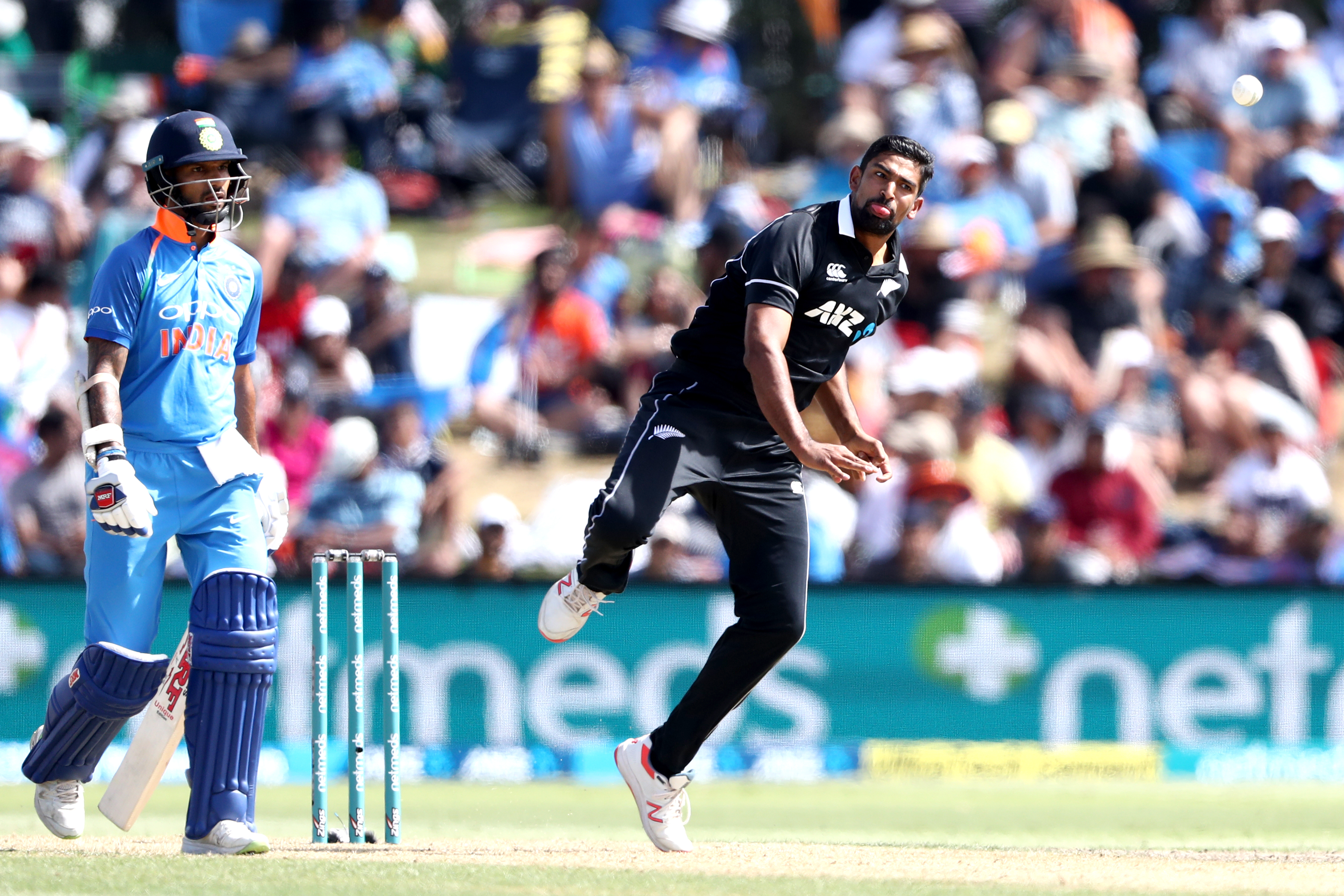 Ish Sodhi (New Zealand)
Notts (2017-18): 31 T20s, 34 wickets at 26.58.
New Zealand (2013-): 30 ODIs, 39 wickets at 35.76. 17 Tests, 41 wickets at 48.58. 33 T20Is, 43 wickets at 20.88.
Sodhi's Notts career will always be inextricably linked with the Outlaws' run to the T20 Blast title in 2017.
The spinner was ever-present as Notts claimed the second half of a famous white-ball double, and his consistent performances for his country resulted in him reaching top spot in the ICC T20 rankings in 2018.
Sodhi has also become a regular fixture in T20 franchise cricket, attracting glowing reviews in his debut IPL season for Rajasthan Royals by maintaining an economy rate of below six an over through the entire competition.
The 26-year-old recorded two five-wicket hauls for Northern Districts as he warmed up for the World Cup with a spell in New Zealand's first-class competition, but he went wicketless in his side's warm-up victory over India at The Oval.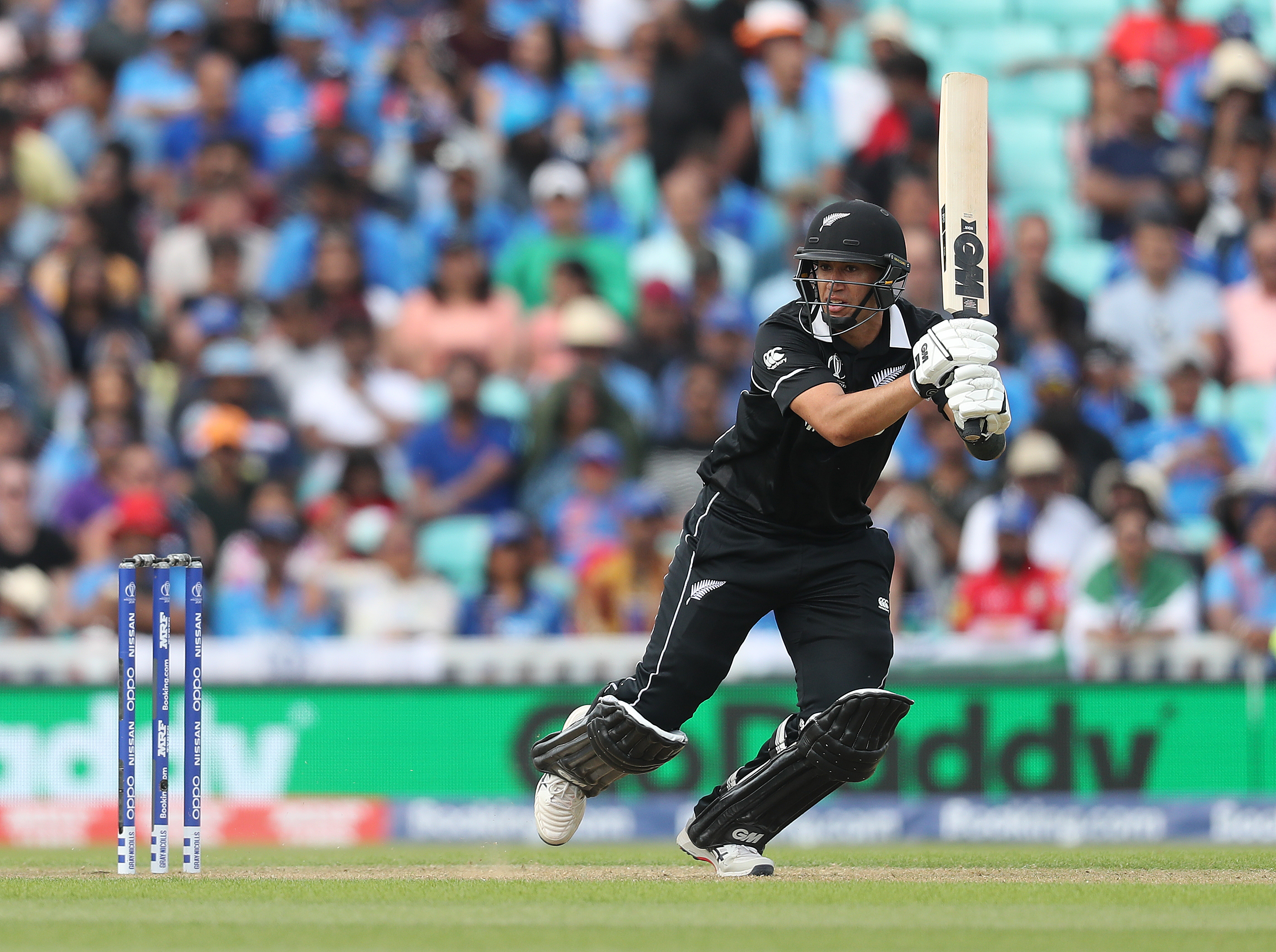 Ross Taylor (New Zealand)
Notts (2018): 8 first-class fixtures, 506 runs at 33.73 (one century, four fifties). 8 List A fixtures, 235 runs at 33.57 (two fifties).
New Zealand (2006-): 219 ODIs, 8026 runs at 48.34 (20 centuries, 47 fifties). 92 Tests, 6727 runs at 46.71 (18 centuries, 30 fifties). 88 T20Is, 1579 runs at 25.88 (five fifties).
Taylor added vital ballast to the Nottinghamshire top-order during his stint with the county at the start of the 2018 season, his consistent scoring helping Notts to four early-season wins.
The Kiwi's finest moment in a Notts shirt came when he notched 146 in a winning cause against Essex in Chelmsford – his only century for the county.
The 35-year-old is his country's record run-scorer in One Day International cricket, with his twenty centuries also a national record.
Taylor served as captain of his country between 2010 and 2012, but has hit the majority of his international centuries since losing the role.
He hit 200 in his most recent Test innings, against Bangladesh in Wellington, and top-scored with 71 in a World Cup warm-up against India at The Oval.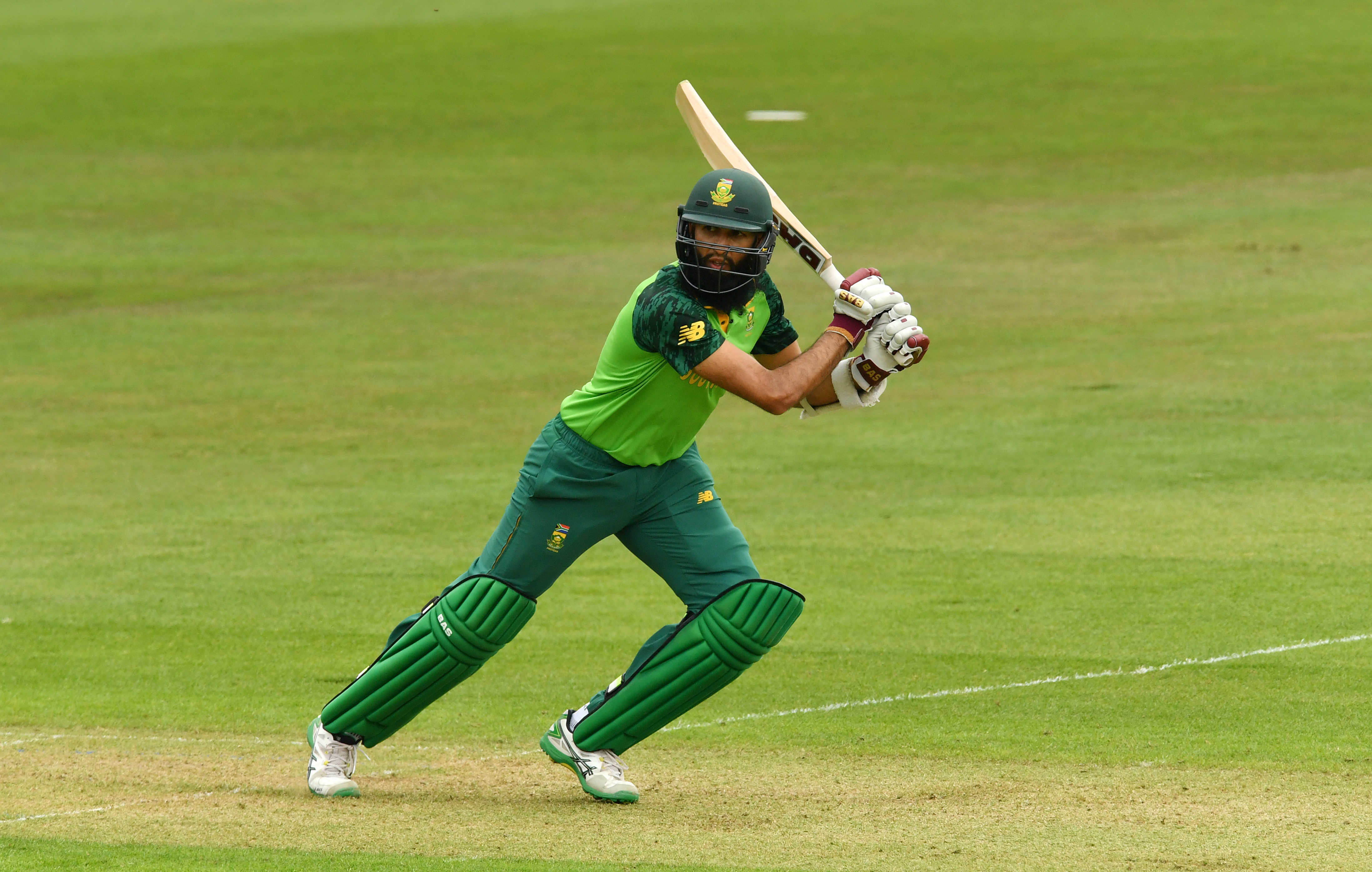 Hashim Amla (South Africa)
Notts (2010): 5 first-class fixtures, 463 runs at 77.16 (one century, five fifties). 3 List A games, 86 runs at 43.00 (one fifty).
South Africa (2004-): 175 ODIs, 7923 runs at 49.51 (27 centuries, 37 fifties). 124 Tests, 9282 runs at 46.64 (28 centuries, 41 fifties). 44 T20Is, 1277 runs at 33.60 (8 fifties).
Amla's injury-interrupted 13 in the tournament opener against England was no reflection on the pedigree of the right-hander, who wasted no time in writing his name into Nottinghamshire folklore during his stint at Trent Bridge.
The South African made a century on his first-class debut for the county, and only failed to reach fifty in two of the nine County Championship innings he played.
This consistency was key in giving Chris Read's side the perfect start a season in which they claimed the title.
Amla is perhaps best known for his serenity at the crease in red ball cricket, exemplified by his unruffled hundred for South Africa against England at Trent Bridge in 2017.
But he is a dangerman in the 50-over game, and was the fastest batsman to 2,000, 3,000, 4,000, 5,000, 6,000 and 7,000 ODI runs.
The evergreen 36-year-old has warmed up for this summer's tournament by scoring two half centuries in three days for his country in fixtures against West Indies and Sri Lanka.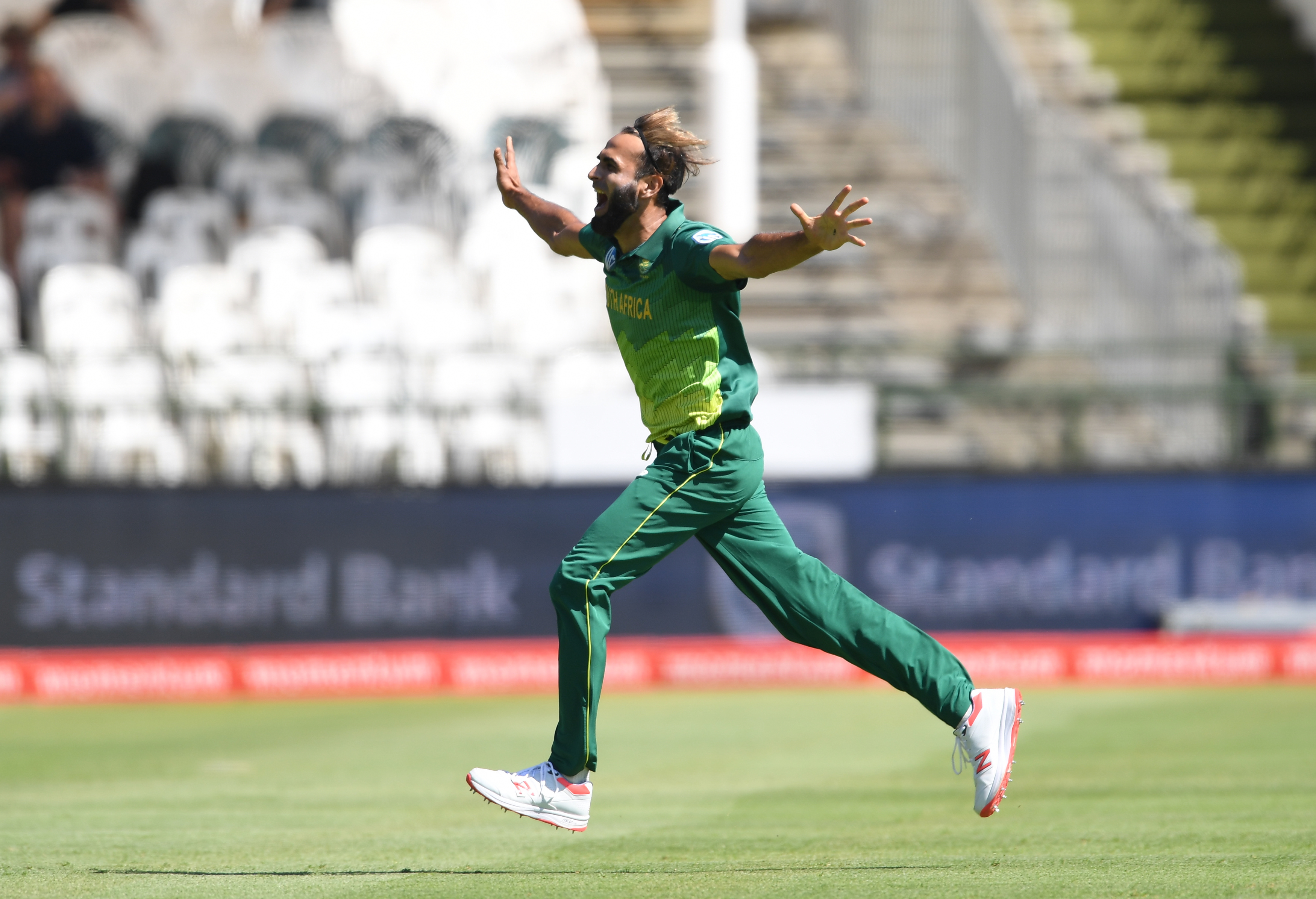 Imran Tahir (South Africa)
Notts (2015): 3 List A games, 6 wickets at 21.00. 8 first-class games, 29 wickets at 37.06 (one five-wicket haul). 7 T20s, 6 wickets at 26.66.
South Africa (2011-): 99 ODIs, 164 wickets at 24.29 (three five-wicket hauls). 20 Tests, 57 wickets at 40.24 (two five-wicket hauls). 38 T20Is, 63 wickets at 15.04 (two five-wicket hauls).
The exuberant leg-spinner's passionate approach to the game was in evidence after just two balls of the World Cup, as he set off on a lap of The Oval after dismissing Jonny Bairstow.
Tahir's approach to the game was infectious during his time at Trent Bridge, particularly in T20 cricket.
And the 40-year-old has burnished his reputation around the globe since leaving Nottinghamshire.
Tahir was a key part of Chennai Super Kings' recent run to the IPL final, and was ranked as the top bowler in ODI and T20I cricket as recently as 2017.
The twirler began his professional career in 1996 in Pakistan, and has featured in almost 100 ODIs since qualifying for South Africa and making his debut in 2011.
Having ascended to the top of the ICC rankings and taken an ODI hat-trick, Tahir has achieved almost all there is to achieve in the limited-overs game – but with this being his final 50-over tournament before ODI retirement, this will be his last opportunity to claim a global title with his adopted nation.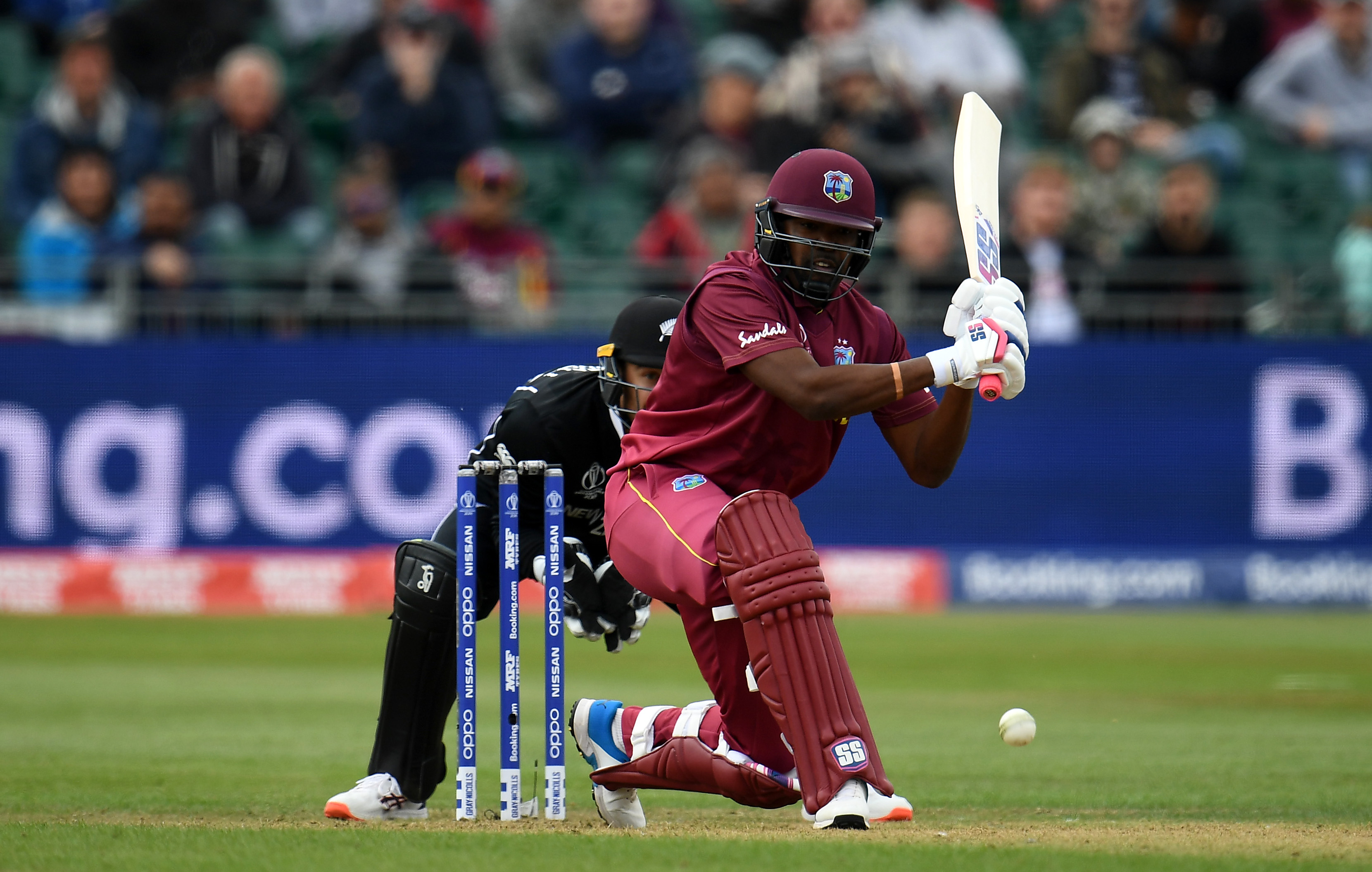 Darren Bravo (West Indies)
Notts (2011): 3 List A games, 94 runs at 31.33 (one fifty). 4 first-class games, 248 runs at 35.42 (two fifties).
West Indies (2010-): 108 ODIs, 2820 runs at 30.98 (three centuries, 18 fifties). 52 Tests, 3459 runs at 38.43 (eight hundreds, 17 fifties). 20 T20Is, 340 runs at 20.00.
Bravo, who recorded a duck in his return to Trent Bridge against Pakistan in his tournament opener, was a late-season addition to the Nottinghamshire ranks in 2011.
The left-hander was early in his first-class career when he turned out for the green and golds, but more than held his own alongside a youthful Alex Hales in the Notts top three.
As the brother of West Indian international Dwayne Bravo, and the cousin of Brian Lara, Bravo's arrival on the world stage would always have been subject to hype, but the 30-year-old has managed to consolidate his position in the Windies' line-up.
The Trinidadian shared in a world-record ODI partnership of 258 for the third wicket alongside Dinesh Ramdin against Bangladesh in 2014, and has scored more ODI runs than any other active West Indies batsman aside from Chris Gayle.
Bravo's strike-rate of 70.04 in ODIs may seem a product of a bygone age, but it may provide his side with some solidity to accompany the flamboyance of the likes of Gayle.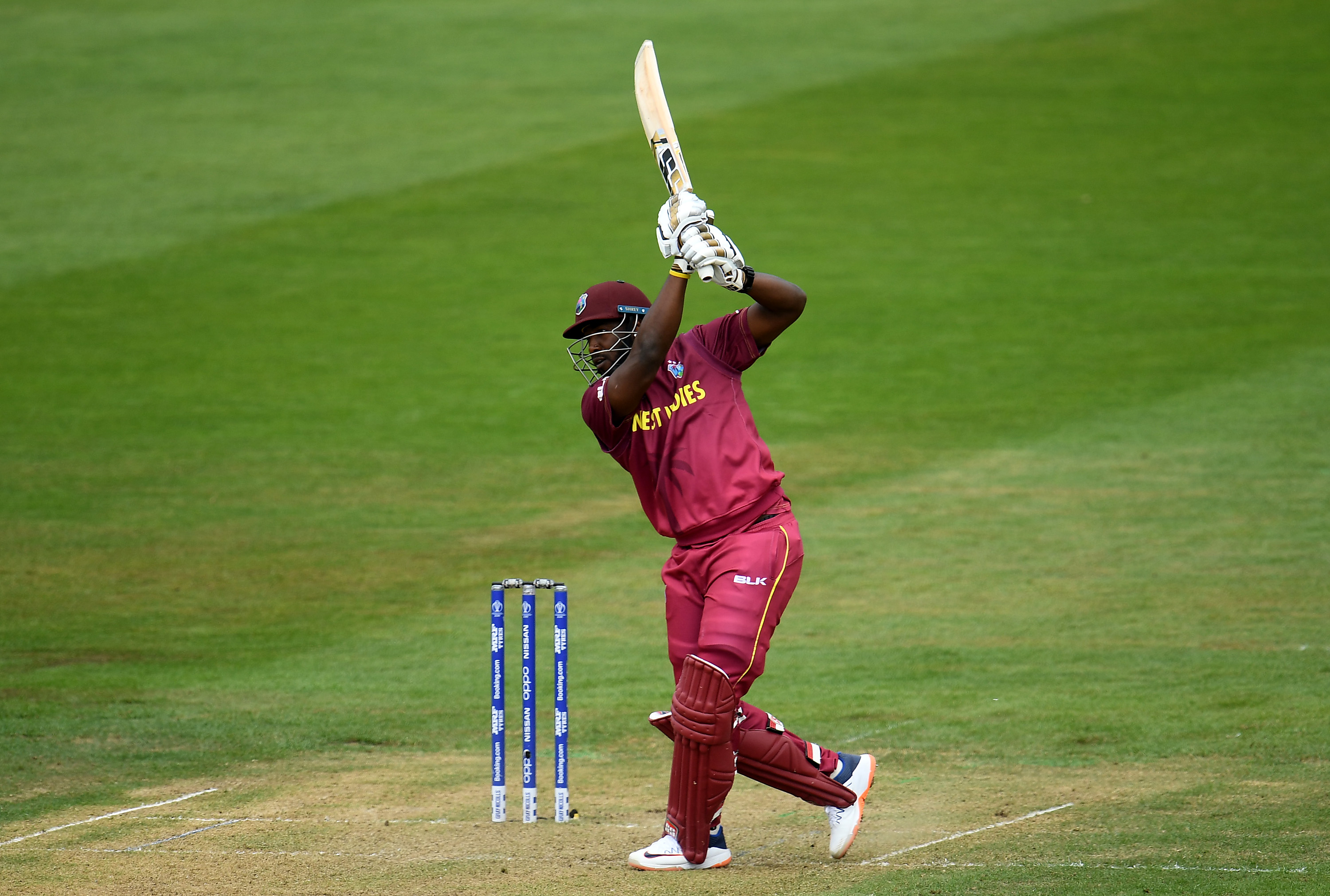 Andre Russell (West Indies)
Notts (2016): 3 T20s, 95 runs at 31.66, 7 wickets at 11.71.
West Indies (2011-): 52 ODIs, 998 runs at 28.51 (four fifties), 65 wickets at 32.73. 47 T20Is, 465 runs at 17.88, 25 wickets at 36.32.
'Dre Rus' has acquired a reputation for fearsome hitting and fast bowling, but the English weather proved to be more than a match for the Jamaican during his time at Trent Bridge.
Two washouts left Outlaws fans waiting patiently for his T20 debut, and indeed prevented him from turning out in green and gold on home soil.
Figures of 2-28 and a score of 41 off 25 balls on his debut were enough, however, to ensure he left an impact on Notts' 2016 season.
And wherever he has gone, the powerful 31-year-old has made headlines.
In 2016, he took more wickets than anybody else in the Pakistan Super League.
In 2018, he took a hat-trick and bludgeoned a 40-ball century in the same Caribbean Premier League game.
In 2019, he was named Player of the Season in the IPL after scoring 510 runs and taking 11 wickets for Kolkata Knight Riders.
And his astonishing three-over spell against Pakistan at Trent Bridge on Friday 31st May - taking two wickets for just four runs - confirmed that West Indies have another fast-bowling ace up their sleeves in this year's competition.
*******
A Notts Outlaws squad brimming with international talent will commence their T20 Vitality Blast campaign against Worcestershire Rapids at Trent Bridge on Thursday 18 July, with adult tickets priced at £10. Secure your seats…