Coaching the Nottinghamshire Women's team is a far from straightforward task for Martyn Kiel.
The intense nature of the season, with all matches in the Royal London Women's One Day Cup and Vitality Women's County T20 taking place over a two month period, means that finding consistency quickly is key to success.
But with several new players to integrate, and with all those in the set-up keeping one eye on making progress in the Kia Super League or on the international scene later in the summer, it's not always an easy process.
"We have to make sure we are more consistent this season," said Kiel.
"Last season it seemed whenever we won one, we lost the next one, and that made it really hard to get any momentum going.
"The key for us as a team this year is to sense the key passages of play in games, and make sure we are able to capitalise on them."
A number of new faces have joined the Notts ranks in the close season, with Megan Hodkinson, Rachael Potter, Sarah Bryce and Polly Inglis all set to make their Notts bows during the campaign.
Jenny Gunn, meanwhile, has returned to her home county after three years with Warwickshire.
"New faces always bring energy and excitement to the group," said Kiel.
"The additions have helped to balance the squad and have added to the competition for places.
"That keeps everyone looking over the shoulder, which is exactly how it should be."
Medium-pacer Amy Gauvrit is one of those who will be fighting hard to get into the team ahead of the new recruits.
But the 24-year-old is up for the challenge.
"I've just got to focus on bowling as well as I can and trying to get into the team," said Gauvrit.
"We've got a really good team this year with a strong core of players, and the indoor sessions we've been able to fit in over the winter have helped them to settle in really well."
It may be more balanced now, but the Notts squad was already brimming with talent.
Lucy Higham, Sonia Odedra, Sophie Munro and Kirstie Gordon all played in the Kia Super League last season, while Gordon made her first appearances on the international stage for England during the T20 World Cup in the West Indies.
The call-up was just reward for the left-arm spinner, who took 35 wickets at 10.06 during the 2018 season.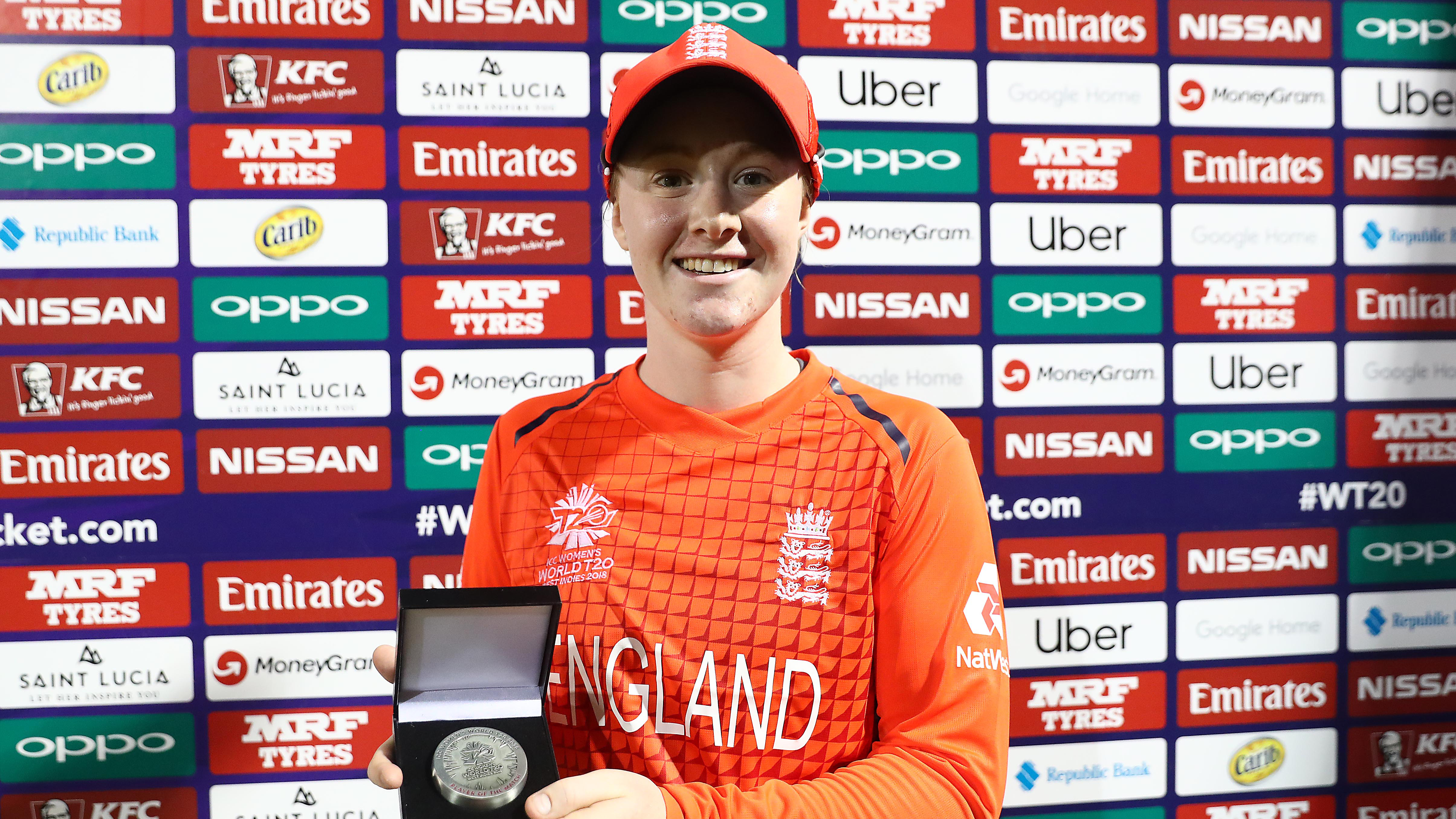 Gordon followed this up by being her country's most dangerous bowler in the World Cup, taking eight wickets at 12.25 as England finished runners-up.
"Kirstie had an unbelievable 2018 season, and we are all proud of the performances she put in during the World Cup," said Kiel.
"Her cricket has developed so much in the three years she's been with us, and now she's had a taste of international cricket, she is hungry for more."
Gordon may not be able to play a part in all of Nottinghamshire's One Day Cup games, as she returns to full fitness after suffering a stress fracture in her lower back.
Her back problems surfaced during the winter in the West Indies, but she agrees that time with the national team was hugely beneficial.
"Any experiences like the ones I had at the World Cup can only help you develop as a player," said the 21-year-old.
"I learned a lot of lessons from the wins and from the defeat in the final.
"I feel like I've grown from those experiences, and hopefully I can bring some of that back to Notts and have a successful summer."
Kiel's refreshed squad will begin their One-Day Cup campaign away at Kent on Sunday 5th May, before their first home fixture takes place on Sunday 19th May against Warwickshire at Lady Bay.
The team's home games will be split between Lady Bay and Welbeck, with the curtain coming down on the One-Day campaign on 2nd June.
This signals the start of a month of T20 action, with home fixtures at Keyworth and Collingham.
*******
Find a full list of Nottinghamshire's fixtures in the Royal London Women's One Day Cup and Vitality Women's County T20 here.