Nottinghamshire conclude their programme of home matches in 2019 with a Specsavers County Championship fixture against Warwickshire, which begins on Monday.
As with all September fixtures, this match will commence at 10.30am each day.
Head-To-Head
The two counties have met 136 times in first class cricket, with Nottinghamshire boasting a winning record of 41 successes to the Bears' 34.
One match was abandoned without a ball being bowled and the other 60 matches have been drawn.
This week sees Notts host their opponents for the 70th time, having won 29 of the previous home matches, most recently in 2015, when the margin of victory was by more than an innings.
Warwickshire have claimed 12 wins in Nottingham, most recently in 2016, while the draw in 2013 was the 28th time the contest has finished without a positive result.
The 1987 fixture was staged at Worksop, and resulted in an innings victory for Notts. but all other home meetings have been at the county headquarters at Trent Bridge.
Last Time
The two counties have swapped divisions in recent years, so haven't met at Trent Bridge in the county championship since 2016.
Chris Woakes and Keith Barker scored centuries as the Bears posted 373. Notts went on to gain a first innings lead of 10, thanks to 108 from Michael Lumb.
Samit Patel and Luke Fletcher each took four wickets as Warwickshire were bowled out for 236, setting Notts a victory target of 227.
After slumping to 25-5 their target remained a distant dream, despite a brutal cameo from Patel. He was last out for an 82-ball 124, leaving the visitors with a 53-run victory.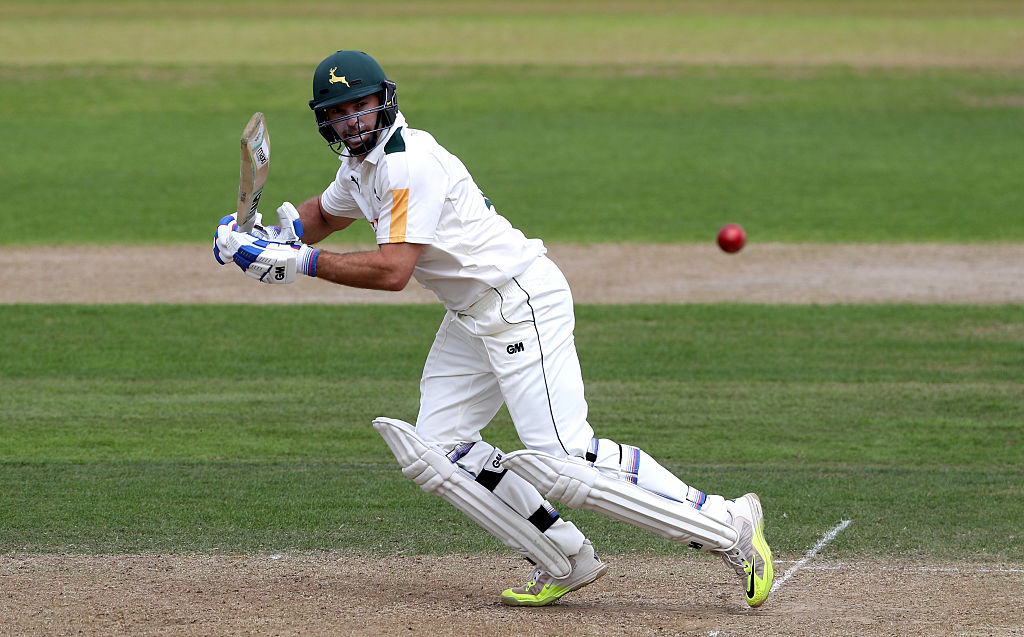 History
Previous clashes with Warwickshire throw up a host of memories and a cluster of random statistics from classic encounters, both from a bygone era as well as more recent times.
Perhaps surprisingly, given the longevity of the fixture, Warwickshire have never reached 500 at Trent Bridge, with Notts only doing it twice. They scored 514 in the 2005 match and then hit a colossal 600 four years ago.
In 2005 David Hussey made 232, the first of his three double-tons for Nottinghamshire and the highest individual score by a Notts player at home to Warwickshire.
The Bears' Rohan Kanhai did even better in 1968, scoring 253 out of a stand of 402 for the fourth wicket with Khalid Ibadulla, an all-time first-class partnership record at Trent Bridge.
Kanhai, one of the West Indies all-time greats, clearly enjoyed batting in West Bridgford as he also recorded centuries on two other visits with his county – 105 in 1970 and 114 in 1973.
Nottinghamshire's best bowling at home to the Bears was achieved by Harold Larwood in 1930. The fearsome quickie grabbed seven for 57.
Nine years ago another Nottinghamshire and England Test bowler did take eight wickets against Warwickshire for the first time but Stuart Broad's eight for 53 came at Edgbaston.
Former Notts skipper Chris Read has enjoyed the fixture with centuries in both 1999 and in 2009.
The first of them was his maiden hundred in first class cricket and his eventual score of 160 remains the highest score ever made by a Nottinghamshire number seven batsman.
Read's absence in 2006 enabled David Alleyne to make a rare appearance, which he celebrated by hitting a career-high 106, as well as picking up a tally of nine dismissals in the match.
In 2010 Notts won the Trent Bridge match by an innings, inside just two days, taking all 20 Warwickshire wickets on the second day. Notts had made 328, then skittled their visitors for 121 and 152, with Ryan Sidebottom, Andre Adams and Paul Franks sharing all 20 between them.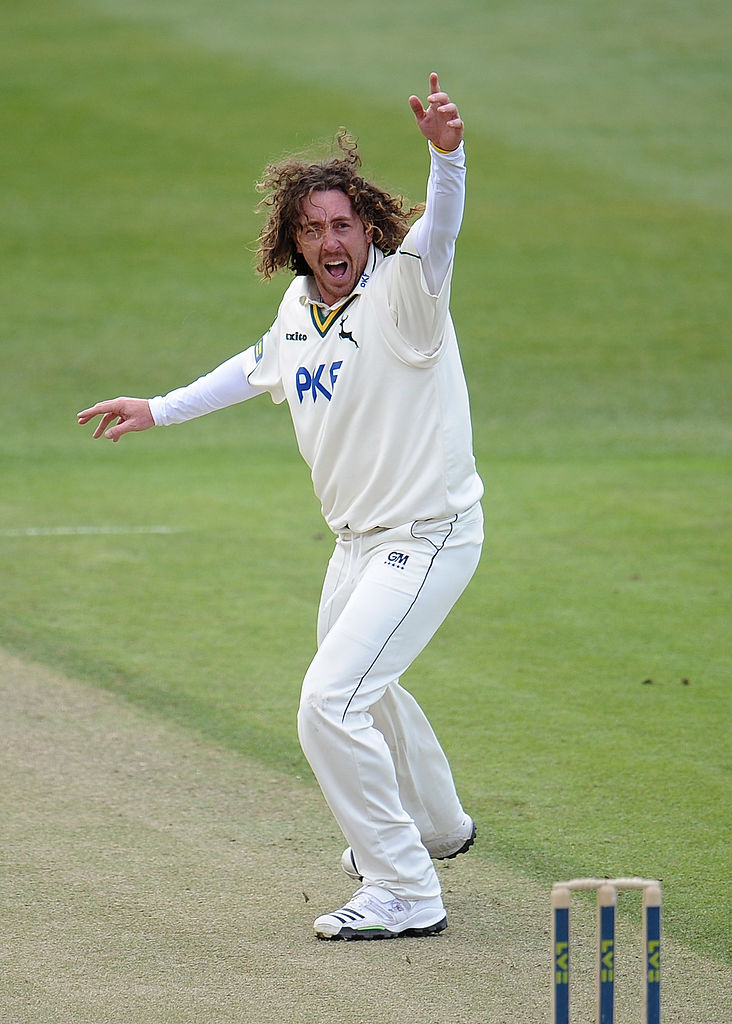 Played For Them Both
Ravi Ashwin will be hoping to continue his prolific form with the ball in this fixture but the only other Indian Test match bowler to represent Nottinghamshire also played for this week's opponents.
Dilip Doshi made his Nottinghamshire debut against the touring West Indians in a first-class match at Trent Bridge in 1973. The bespectacled slow left-arm spinner made an early impression, claiming the wickets of Lawrence Rowe, Clive Lloyd and Bernard Julien during his first spell.
Doshi, born in Rajkot in 1947, went on to make 44 first class appearances for Notts, taking 157 wickets at 29.22 apiece, with a best of 6-33.
He joined Warwickshire for the 1980 and 1981 campaigns and took 146 wickets in 43 matches for them.
In 33 Test matches Doshi also bagged 114 wickets at an average of just above 30.
Amongst the other players to have turned out for both Notts and Warwickshire are Deryck Murray, Eddie Hemmings, Vasbert Drakes, Anurag Singh, Daniel Vettori, Mark Wagh and Imran Tahir.
Stats
Highest Team Total | Notts: 656-3 dec (The Butts Ground, Coventry 1928), Warwicks: 574-7 dec (Edgbaston 2011).
Highest Individual Score | Notts: 232* DJ Hussey (Trent Bridge 2005), Warwicks: 253 RB Kanhai (Trent Bridge 1968).
Best Innings Bowling | Notts: 8-52 SCJ Broad (Edgbaston 2010), Warwicks: 10-49 WE Hollies (Edgbaston 1946).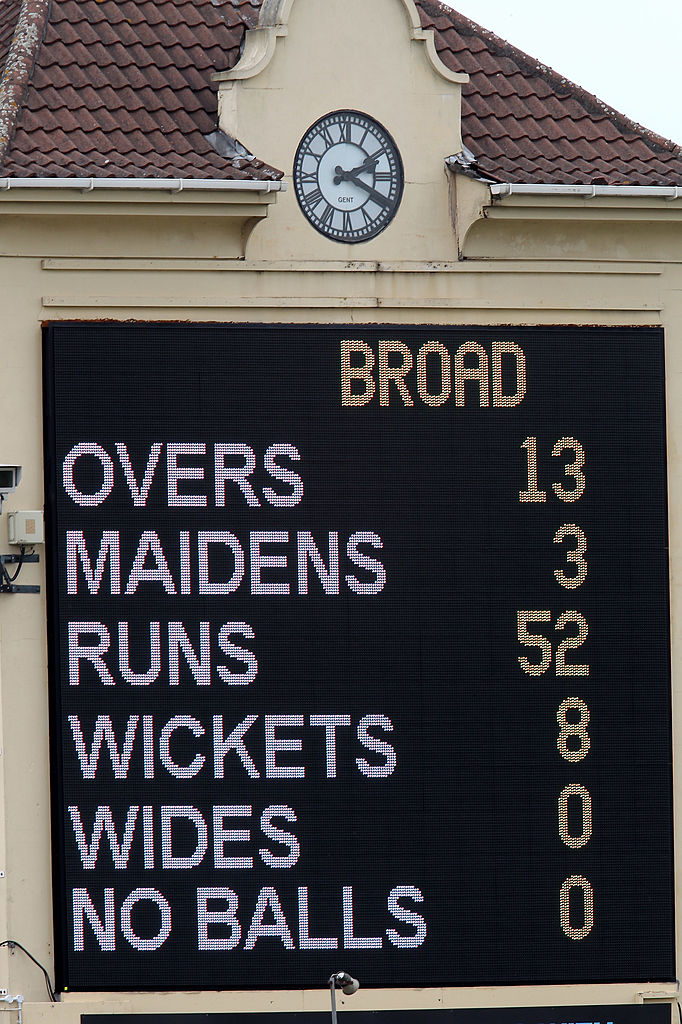 Milestones
Nottinghamshire players nearing first-class milestones this week are:
Batting:
Jake Ball (964) is within striking distance of 1,000 first-class runs.
Ben Slater (921) is closing in on 1,000 f/c runs for Notts.
Ben Duckett (916) needs 84 more to reach 1,000 f/c runs this season.
Bowling:
Jake Ball (190) needs 10 more wickets to reach 200 in his career.
Luke Wood (96) requires four more wickets for 100 in fc cricket.
On This Day
Some notable moments in Nottinghamshire's history have occurred during this week in the past:
Thursday 16 September 2004
Needing just one point to secure the division two Frizzell County Championship title, Nottinghamshire were able to celebrate on the first day of their match with Essex at Trent Bridge as Paul Franks trapped Ronnie Irani lbw to claim a bowling point. Three days later Franks hit the winning run as Notts rounded off their campaign with a three-wicket success.
Thursday 16 September 2010
Beginning the day as third favourites to lift the LV= County Championship title, Nottinghamshire picked up the five bonus points they needed against Lancashire at Old Trafford to leapfrog Somerset and Yorkshire to take the crown.
With most of the first three days having been lost to rain, Notts made it to 400-9 declared – and maximum points – thanks to 126 from Adams Voges and 94 from Samit Patel. Only 4.4 overs were then needed for Ryan Sidebottom (1-6) and Andre Adams (2-3) to take the three wickets required to start the celebrations.
Saturday 17 September 1988
This was the final day of a championship fixture against Yorkshire at Trent Bridge. Nottinghamshire's West Indian all-rounder Franklyn Stephenson produced a feat that had only happened twice before in first-class cricket, back in 1905 and 1906.
He scored a hundred in both innings and also took ten wickets in the same match, enabling him to complete an astonishing double for the season. Having already taken 100 first-class wickets, the big Barbadian needed 210 more runs to also achieve 1,000 for the campaign.
Scoring 111 in the first innings, he then hit 117 in the second. If anything was going to put a dampener on the celebrations, it was Yorkshire actually winning the game – by 127 runs.
Saturday 17 September 2005
Despite still having one match left to play, Nottinghamshire clinched the Frizzell County Championship title when they defeated Kent at Canterbury by 214 runs. Chasing a mammoth 420, the home side were skittled out for 205, with AJ Harris claiming 6-76 to kick-start the celebrations.
Sunday 18 September 1988
It will be a very happy birthday to Nottinghamshire's Luke Fletcher, celebrating his 31st birthday on Wednesday.
*******
Nottinghamshire Membership for the 2020 season is on sale, with those who join for next season currently bestowed exclusive access to applying for international tickets.