Trent Bridge is famous around the world as a cricket ground, but it's less well known as a venue which played a vital role in the early years of professional football. Indeed, the ground hosted its last Football League match 110 years ago today.
When organised football was emerging in the mid- and late-1800s, the new clubs often relied on cricket for pitches, players and officials. Notts County are renowned as the world's oldest professional football club, and one of their 'founding fathers' was Richard Daft, the great Nottinghamshire batsman who captained the county from 1871 to 1880 and played his last Notts match at the age of 55.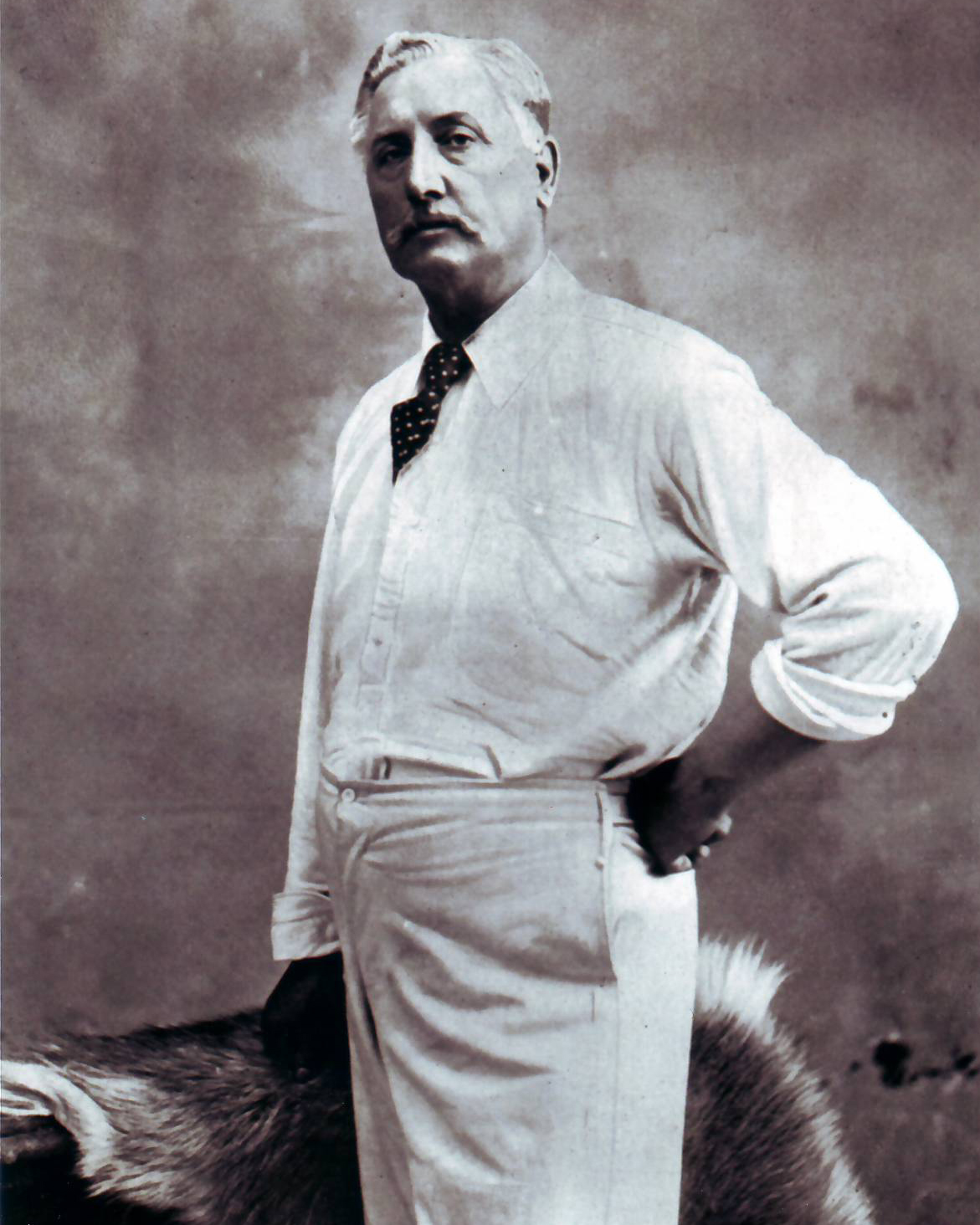 Meanwhile, a driving force in the creation of Nottingham Forest – originally a shinty club – was Walter Lowe Lymbery, who served Nottingham Forest Cricket Club for over 50 years as Secretary, Treasurer and Captain.
Both football clubs played their early fixtures at a number of different venues in the Nottingham area – particularly the Meadows Cricket Club ground on Queen's Walk. Notts also used Beeston CC's pitch and the Castle Cricket Ground.
But when both clubs had a big match that would attract a large crowd they turned to the only suitable venue in the area: Trent Bridge, where a football pitch was laid out along the Fox Road side of the ground.
Notts County played their first match at Trent Bridge on 14 March 1867, when visitors Sheffield were beaten 1-0. Forest followed three years later, when they hosted Sheffield Norfolk on 15 January 1870. And both football clubs used the cricket ground for their Sports Days – track and field competitions that were organised as fundraising events.
In 1880 Forest became the regular tenants of Trent Bridge, although their tenancy only lasted two seasons before they were replaced by their local rivals – possibly because Edwin Browne, the Assistant Secretary of the County Cricket Club, had also become Secretary of Notts County in 1883.
Notts remained at Trent Bridge for 27 seasons, during which time three stands were built for football spectators; Nottingham's first floodlight match was held on 30 November 1878; and the ground was a neutral venue for three FA Cup semi-finals between 1884 and 1887.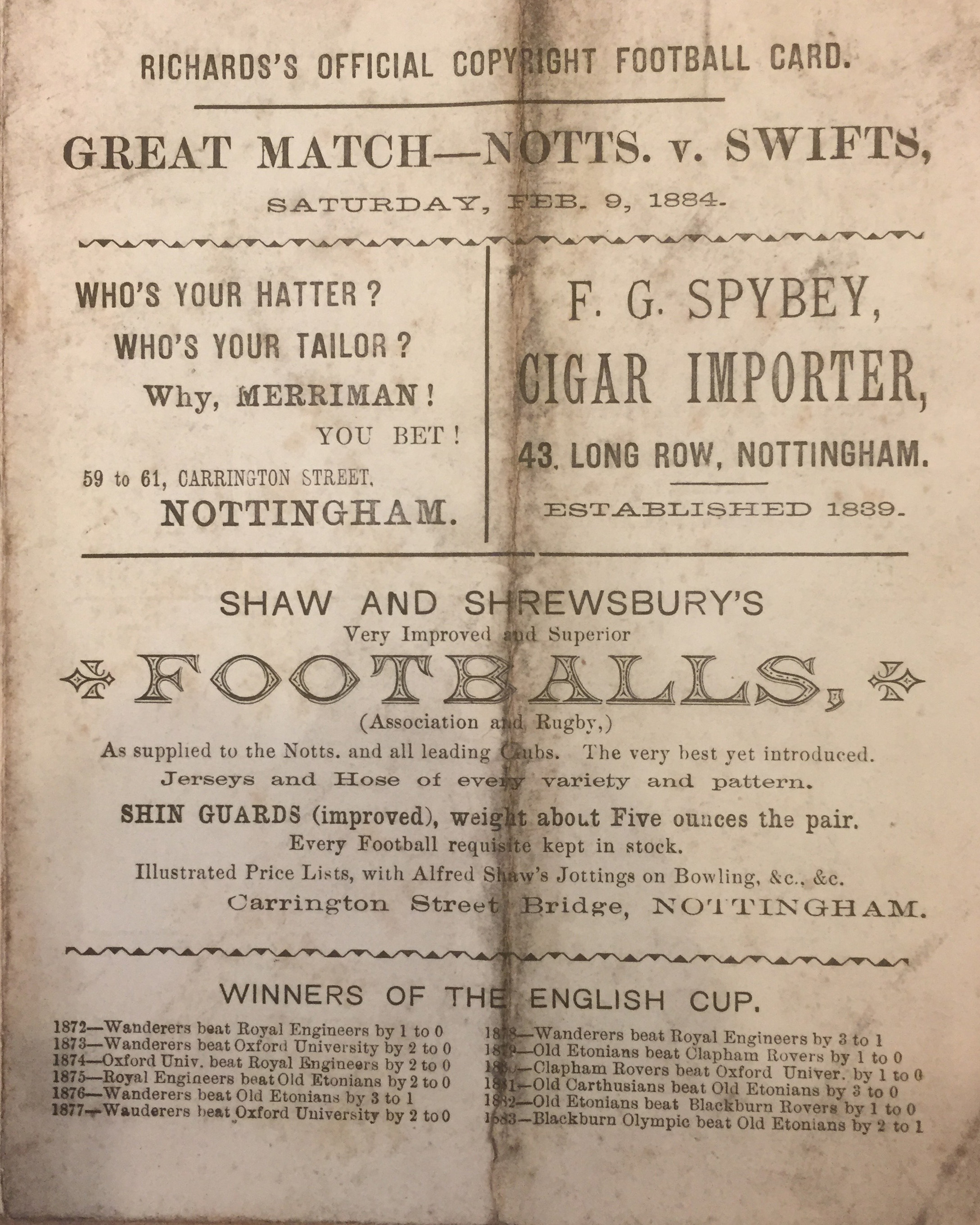 However, Trent Bridge's most important football match took place on 20 February 1897 – two years before Nottingham's first Test match – when a crowd of around 14,000 saw England beat Ireland 6-0.
Other matches of interest at Trent Bridge included a 6-2 victory for the Notts (Football) Association against the London Association on 1 November 1884, and a charity match between a combined Notts and Forest team (who took the pitch 'arm in arm') and a group of journalists and actors who played as 'Press and Pantomime'. The Evening Post reported that "there was no attempt to play scientific football", and "it goes without saying that the Press and Pantomime team won".
By the early 1900s the increasing number of matches in a football season meant that Notts County had to play some of their early- and late-season matches at other venues, normally Forest's Town and City Grounds. The Football League were expecting each member to play all of their home fixtures at the same ground, but the end of Notts County's residence at Trent Bridge was not signalled until October 1908 when the Trustees of the ground declared that they would not extend the Magpies' lease beyond the end of the 1909-10 season.
The last match against Aston Villa attracted a crowd of around 13,000, and Notts were leading 2-0 at half time. A second-half recovery saw that season's champions win 3-2, but despite their disappointment, the home supporters joined in as the band played 'Auld Lang Syne' at the final whistle.
In the past 110 years the only football seen at Trent Bridge has been during cricketers' pre-match warm ups.
However Trent Bridge has continued its relationship with football by providing off-pitch facilities on at least two occasions. Nottingham Forest used the cricketers' changing rooms once they returned to the City Ground after fire had destroyed their main stand in 1968, and on 7 November 2018 the County Cricket Club were honoured to host the Commemoration Dinner before the 'Games of Remembrance' between the British Army and the German Armed Forces men's and ladies' football teams the following day.