Stuart Broad is keen to play his part in mentoring the younger faces in the Nottinghamshire squad after signing a two-year contract extension with the club.
2020 will be the England right-armer's thirteenth season in green and gold, and Broad recognises that his wealth of experience at the top level can be invaluable to those looking to make their mark in the professional game.
"County cricket – well, any cricket really – is about finding what works for you," said Broad, speaking in the latest edition of the Talk of Trent Bridge podcast.
"In the England setup we call them 'super strengths' – the specific things which make you the cricketer you are.
"When you're looking to improve, it's not just about looking at how to get better at your weaknesses, it's about saying 'what are my strengths, and how can I develop those.'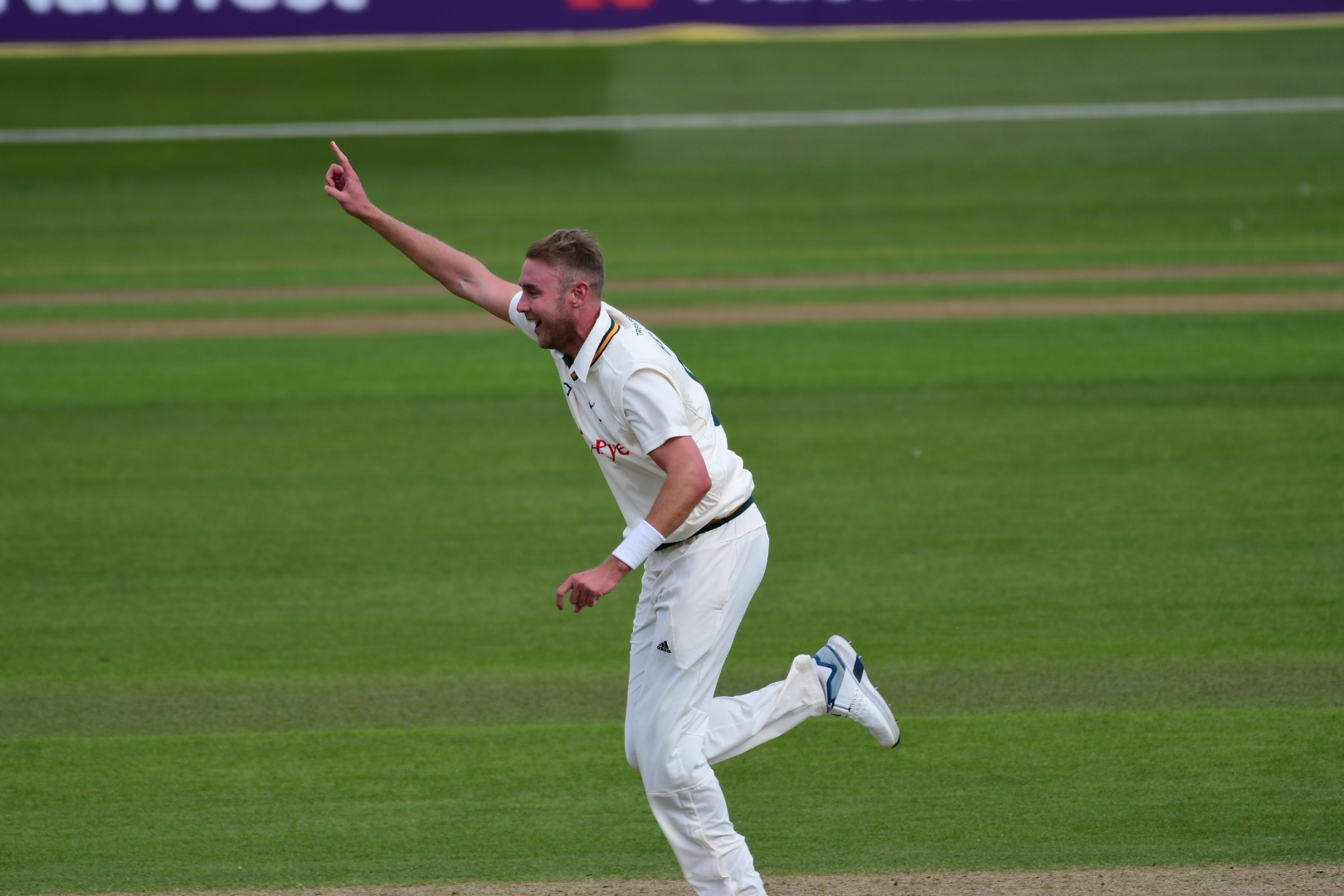 "As a young player you can get carried away with trying to improve everything in your game, but then you risk forgetting what got you to that level.
"There are some exciting young bowlers at Notts – I've admired Jack Blatherwick for a few years having seen him in the nets, and he got some good exposure [in the County Championship] at the end of last year.
"Zak Chappell's got some amazing attributes as well that will help him develop into a fantastic cricketer for this club – and there are many more like him."
Broad took 17 wickets in seven red-ball appearances in 2019, but acknowledges that he and the other senior players in the squad have a responsibility to lead the side into a stronger position in the four-day game this summer.
"Over the last ten years, a group of us have grown older at the club together – the likes of me, Mullaney and Gurney – in fact, me, Hales and Fletcher signed on pretty much the same day," he said.
"This summer we'll be focussing on how we lead the group – maybe we didn't do that as well as we could have done last year, and it's something that we really want to push forwards."
"It's not just about looking at how to get better at your weaknesses, it's about saying 'what are my strengths, and how can I develop those'"

Stuart Broad
Broad's time with the club has encompassed a county title, promotion and three white-ball trophies – and he feels the achievements of the 2017 season rank alongside any of the peaks he has ascended in the international arena.
"That season is one which really sticks out," he said.
"It was even more special to be part of because it was Chris Read's final season – it was almost like the game was paying him back for his service.
"It was an amazing group of players and the timing just worked.
"We're in a bit of a rebuilding stage as a club at the moment, but there's a lot of talent at the club, which I'm sure we'll see this summer."
*******
Nottinghamshire Membership for the 2020 season is on sale, with those who join for next season bestowed access to all scheduled Notts home matches, international tickets in Members' areas and a range of exclusive benefits.