We can't wait to welcome you to our delightful North Nottinghamshire outpost for two fixtures in the Royal London Cup.
Notts Outlaws welcome Somerset (Friday 30 July) and Leicestershire Foxes (Sunday 1 August) to the John Fretwell Sporting Complex, home of Welbeck Cricket Club.
If you are joining us for either fixture, read on for information on how to make the most of your visit, including:
Ticket Information
Information for members and Season Ticket holders
To assist us with our operational planning and to ensure your priority access, we are asking all Nottinghamshire members and Outlaws Season Tickets to book tickets, at no extra cost, in advance.
Tickets can be claimed either by visiting tickets.trentbridge.co.uk and logging in, or by calling 0115 899 0300 between the hours of 9.30am to 4.30pm, Monday to Friday.
Information for non-members/ Season Ticket holders
General admission is priced at £14, £11 for seniors and under-21s and £7 for juniors. A family ticket, allowing entry for two adults and two under 16s, is priced at £30. Tickets are available via tickets.trentbridge.co.uk, or by calling 0115 899 0300.
Tickets will also be available on the gate (cash only).
Please note that we are unable to permit admission for dogs,with the exception of guide dogs.
Hours Of Play
The following hours of play apply to both fixtures across the weekend:
Gates: 9am
Toss: 10.30am
Start of play: 11am
Interval: 2.30pm
Second innings: 3pm
Close: 6.30pm
Kindly note that all timings are subject to change.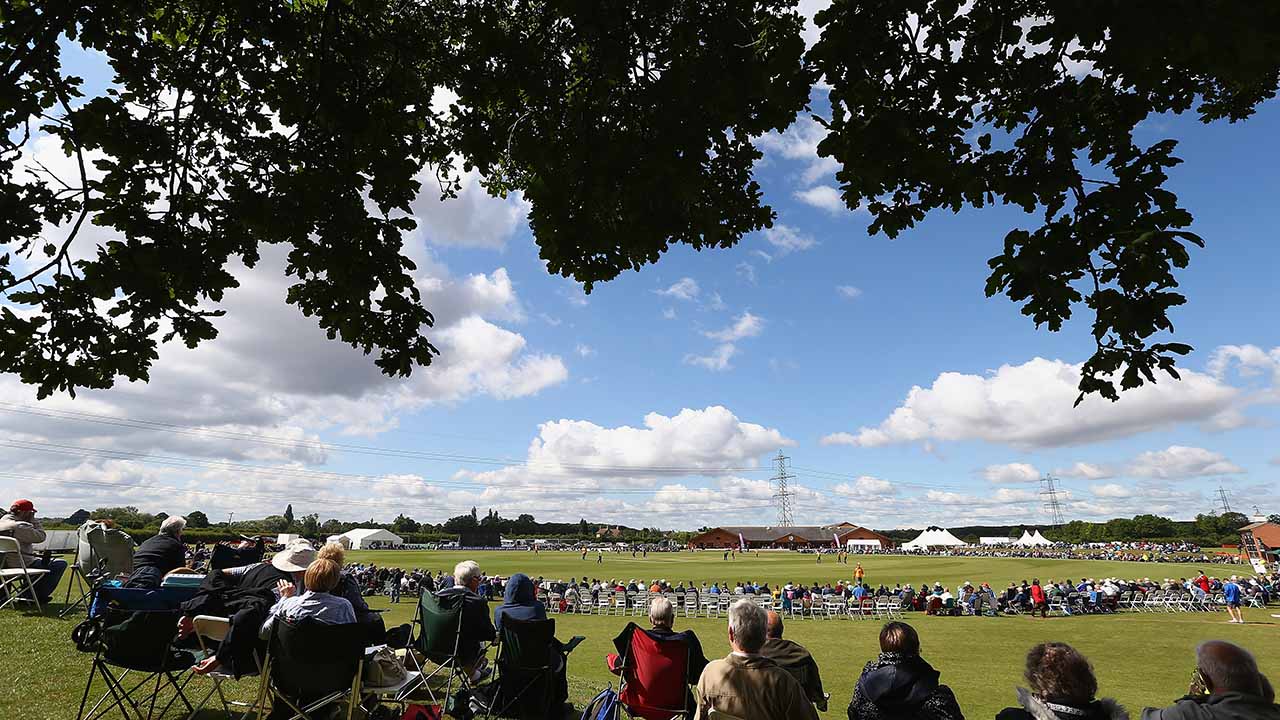 Travel information
Address And Directions By Car
Welbeck Cricket Club is situated at The John Fretwell Sporting Complex, Sookholme Road, Sookholme, Mansfield, Nottinghamshire, NG19 8LL.
Directions: Sookholme Road is the B6407 and, coming from the direction of Mansfield, is a left turning off the A60 between Mansfield Woodhouse and Spion Kop. The ground is opposite the Hostess Restaurant and 500 metres from the junction with the A60.
Car parking
The main entrance to the ground will be reserved for players and match officials. However, on-site car parking is available 100 yards past the main entrance on the right hand side, priced at £5 (£2 to Nottinghamshire Members). This will be signposted accordingly on the day. Car park passes can be secured here...
Travelling By Train
A regular rail service runs between Nottingham and the nearest stations to the John Fretwell Sporting Complex – Mansfield Woodhouse (2.8 miles) and Shirebrook (1.7 miles). Local taxis will be available at Mansfield Woodhouse station to allow you to complete your journey.
Up-to-date train times and service information can be found at https://www.nationalrail.co.uk/.
Seating
Welbeck Cricket Club provides a picturesque out-ground cricket watching experience with a grass bank around the majority of the perimeter of the playing area. A picnic rug may, therefore, be all you need to enjoy the match in this setting, especially if the good weather holds.
However, fold-down chairs will be available at the ground and spectators are also welcome to bring along their own seating.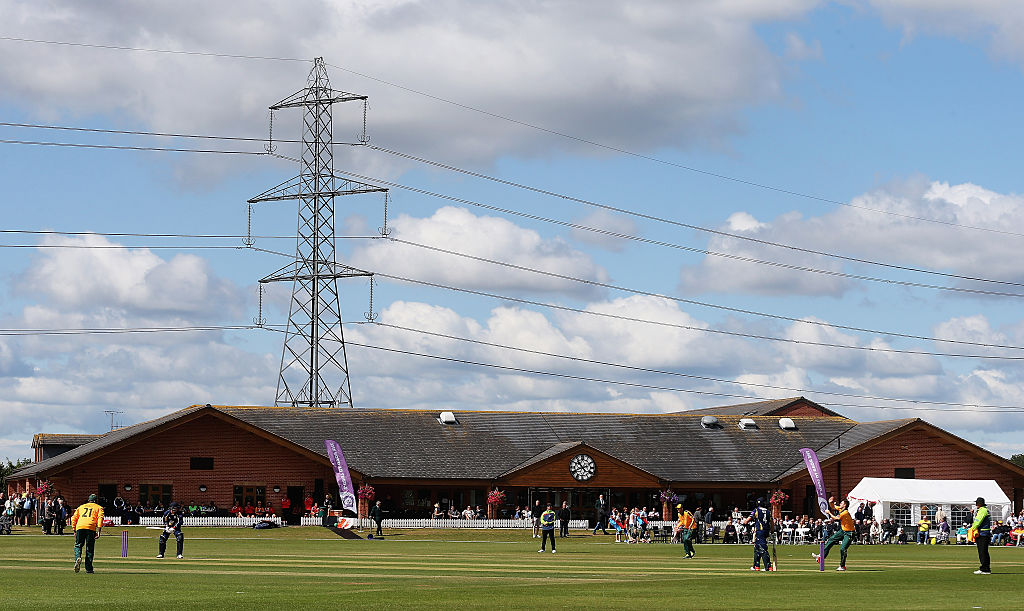 Moving around the venue
You may notice a few changes to your experience at Welbeck in comparison with previous visits, due to the protocols which remain in place around the playing group in relation to Covid-19.
This will result in a section of the ground being deemed a 'red zone', reserved for players and essential support staff only.
Regretfully, the traditional perambulation of spectators onto the outfield during intervals will also not be permitted.
Despite these measures, we hope you find that the quintessential experience of watching outground cricket remains intact.
Food and drink
A variety of food and drink outlets will be available around the ground, including:
Tree Top Catering - serving burgers, chips and bacon sandwiches
Welbeck Cricket Club cake stall
Spectators are welcome to bring their own food and drink, but kindly note that neither alcohol nor glass containers can be brought into the venue.
Shop
A Club Shop will be located at the ground, stocking souvenirs, replica shirts, bats, balls and training wear.
Toilet facilities
Toilet facilities will be available around the ground and will be clearly signposted. Mobiloo disabled toilet and changing facilities will also be on site.
Weather Forecast
View the latest weather forecast here…
The weather can take turns during the day, so please bring clothing to cover all eventualities.
Following the action online
Can't make it to the ground? We offer the perfect matchday companion...
When the match is in play you can access highlights, in-play statistics and a full scorecard by clicking here...
You can also find regular live updates on Twitter and Instagram.