Lyndon James has credited the extensive hours spent on the training pitch for his form with the white ball ahead of Notts' visit to Guildford in the Royal London Cup.
The 22-year-old took his maiden List A five-wicket haul to help the Outlaws to an 86-run victory over the hosts in the campaign opener, and Peter Moores has named the same 14-man squad to face Surrey at the outground.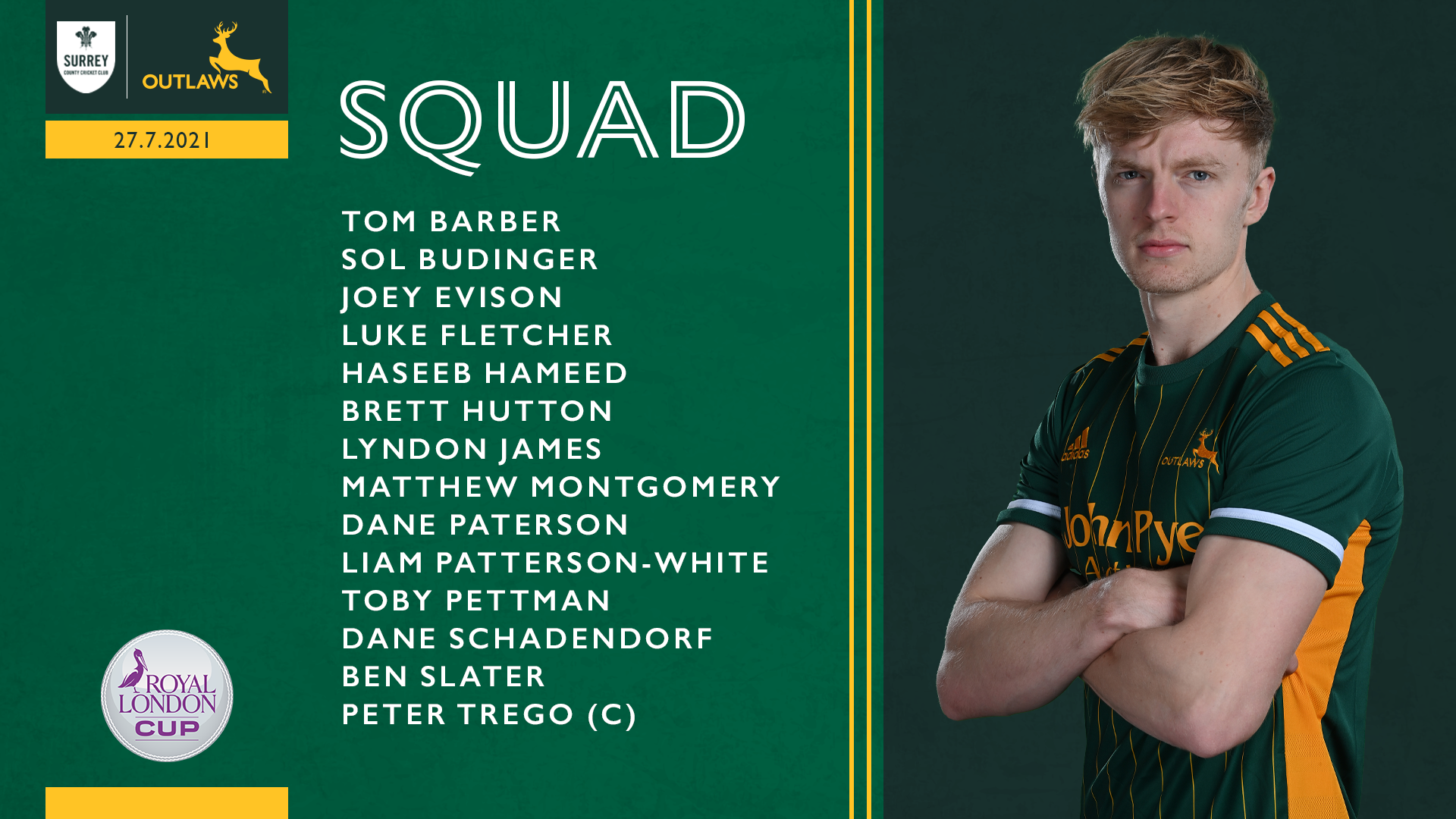 "I think you've got to adapt to try and make sure you are suited to different formats," James said.
"I want to play as much as I can, and I have had to work hard on my bowling to improve my white-ball skills.
"I class myself as a multi-format player and hopefully I can prove that throughout this competition. It was great to start in that fashion and fingers crossed it can continue."
James is one of only three players to have played all three formats in the first team for the Green and Golds this season, with Ben Slater and Dane Paterson the others to have displayed their versatility in Notts colours.
He took delight in the manner of Notts' opening victory, lauding the bowling effort of the much-changed squad.
"It wasn't a perfect performance by any means, but we aren't far off," James said.
"Hass [Hameed] set the tone with the bat and it was great to see his form translating into white ball cricket.
"To defend a total by nearly 100 runs as a bowling unit, you have to be pretty happy, and it speaks volumes of the way Liam [Patterson-White], Matt [Montgomery] and Joey [Evison] bowled, supplementing the experience of Dane [Paterson] and Brett [Hutton] up front."
It was a team which featured eight Notts List A debutants, a facet which has given the former Second XI skipper, making just his second appearance in the format, the chance to show his penchant for leadership.
James maintains, though, that the squad are cohesive and believe in their chances of success with the calibre of players at their disposal.
"We had our team meeting at the start of last week to establish our plans, and we have gelled as a side," James said.
"We have been together through the winter, and we have got a few players who are new to the squad but add a lot on and off the field, so we are in a good position.
"Led by Tregs [Peter Trego] with the experience he has, we still have Fletch and Dane in the side to offer their knowledge, and this competition gives us a chance to show the strength in depth we have at the club and that is clearly very exciting."
"I am still learning, but I certainly enjoy the leadership aspect and it is something I'd like to explore more in the future. Right now, my job is about helping out where I can and trying to give us the best chance of success, however that is achieved."
*******
Tickets for the Royal London Cup Final at Trent Bridge are on general sale now. Secure your seats here...