The first full house at Trent Bridge for some two years were treated to a 433-run thriller, as Pakistan prevailed by 31 runs in the first Vitality IT20.
Under picture-perfect Friday night skies, Babar Azam and Mohammad Rizwan launched a blistering assault on the England attack. In reply, Liam Livingstone hit England's fastest-ever century in any format, but the chase was always a touch too daunting in front of 17,000 feverish spectators.
It was quite some contrast to the scenes to which we have all become accustomed these past sixteen months.
Stuart Broad's 500th wicket; Notts Outlaws' second Vitality Blast title; events to occur in 2020 which deserved the chorus of as full crowd, only to be played out amidst the echoes of players and support staff. These grounds were becoming like ghost grounds.
But as the Rolling Clones struck up The Last Time, as the Trent Bridge concourses thronged for the first time in quite some time, one could be forgiven for feeling a touch emotional.
Azam and Rizwan served up entertainment to match the atmosphere, but it could have been a very different story had first slip Dawid Malan clung on to a tough chance, diving forward and to his right, from the fourth ball of the contest.
As it was, the Pakistan captain made his opponents pay, carving through cover and whipping through leg as the men in green reached 49/0 at the conclusion of the Powerplay.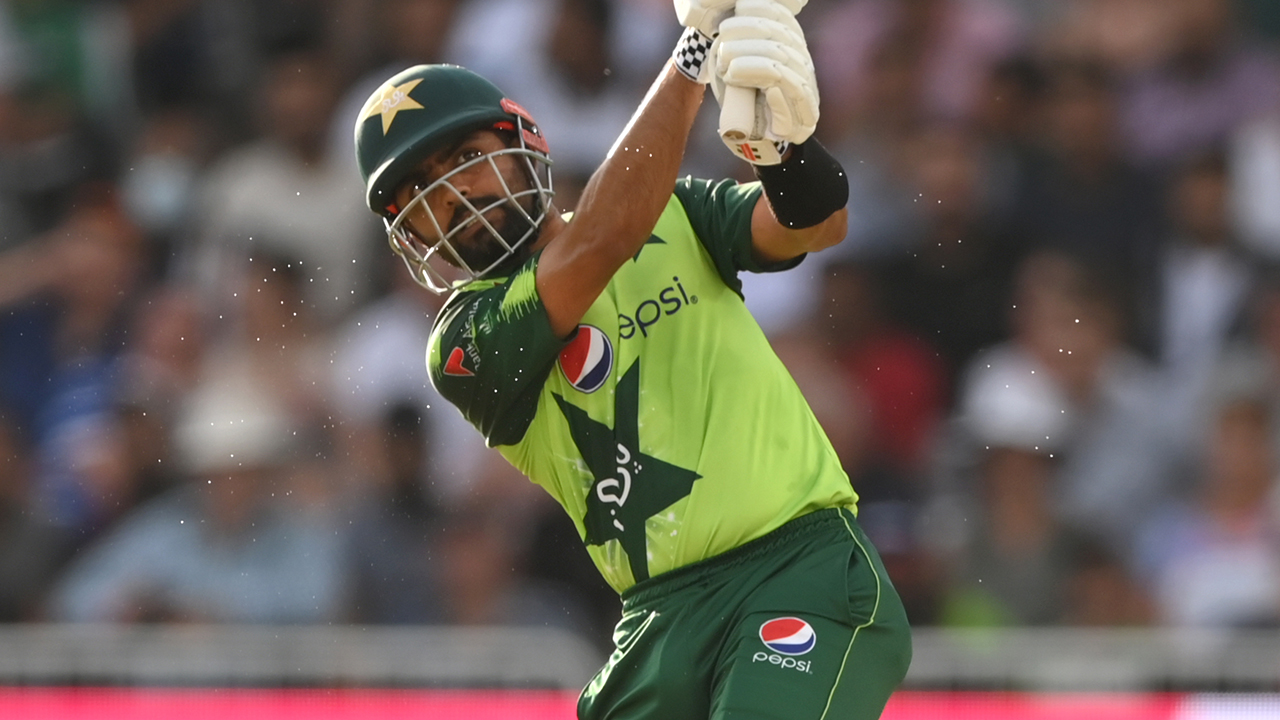 Rizwan, for his part, took a liking to the leg-spin of Livingstone, flicking the Lancashire man through the leg-side in a manner which would have pleased erstwhile Outlaw Dan Christian.
Livingstone's fellow red rose Matt Parkinson came in for further punishment, wafted by Azam into the Larwood and Voce Stand as his side moved ominously past 100 and both openers passed their half-centuries.
But Rizwan had to go as his attempted ramp merely found the gloves of Bairstow; Pakistan losing their first wicket with the score on 150.
It was the largest-ever opening partnership in a men's IT20 in England – Pakistan delivering Trent Bridge's latest statistical landmark on the day the club mourned the passing of stalwart historian Peter Wynne-Thomas.
As Rizwan exited, chances started to arrive; Maqsood shelled by Bairstow, before picking out David Willey in the deep an over later.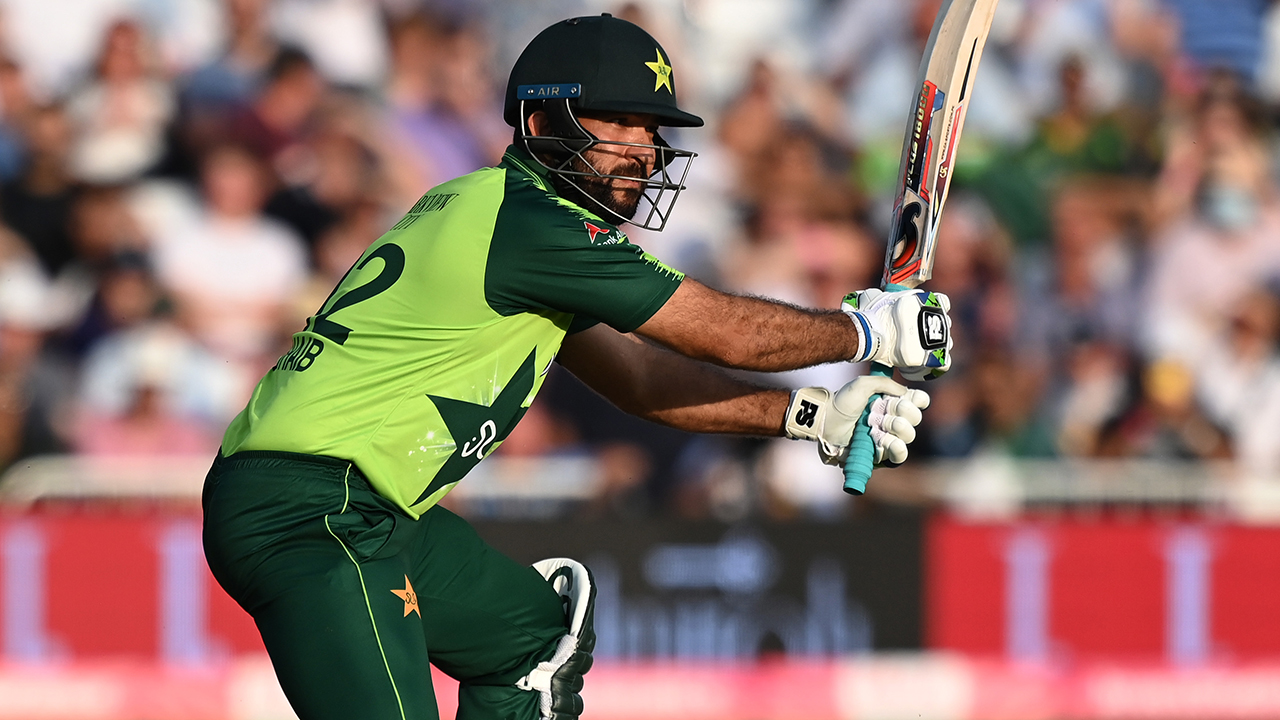 In between, however, he had hit 19 from seven balls. Pakistan were motoring.
Azam departed in the next over, nicking a wide yorker from David Willey. But the boundaries continued to flow – Tom Curran and Saqib Mahmood reduced to spectators, the spectators themselves promoted to fielders as Fakhar Zaman and Mohammad Hafeez slipped through the gears.
Mahmood would remove Fakhar, and Curran Hafeez, but the damage was well and truly done. 232/6 was Pakistan's highest-ever T20 total, and by some 27 runs.
'T20 cricket at Trent Bridge is pure entertainment' opined Ben Stokes on Twitter. And who were we to argue.
It was a chase which demanded impetus from the outset, but the hosts were scratchy throughout their opening nine balls before a sensational Shaheen Afridi snaffle from his own bowling saw off Dawid Malan.
But if any side can weather the loss of the leading batsman in IT20 cricket, it is this England outfit.
The newly platinum-tipped Jason Roy heaved Imad Wasim – a man all-too-familiar with the pitfalls of Powerplays at Trent Bridge – for three sixes from the third over.
Jonny Bairstow was undone shortly after by a short ball from Shaheen. His replacement Moeen Ali lasted just four balls before falling victim to a Haris Rauf catch that threatened to be calamitous but proved spectacular, the Pakistan seamer clinging on despite colliding with Maqsood at square leg.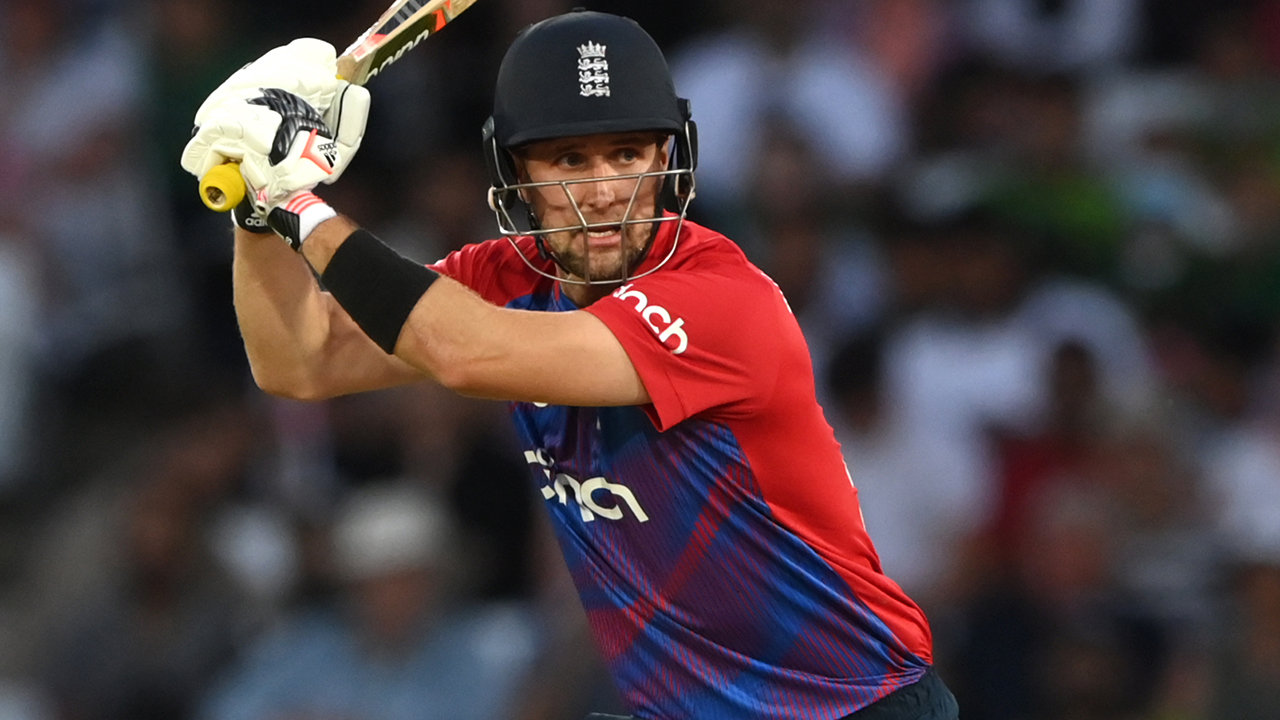 At 8.48pm Livingstone strode to the middle. By 9.10pm he had England's fastest-ever T20 fifty to his name.
While his first maximum may have benefitted from a little good fortune – Rauf palming the ball over the third-man boundary – the right-hander was majestic thereafter.
Square-leg, cow corner, long-on, long-off – this was an explosive exhibition of 360-degree hitting, a muscular, short-armed jab down the ground the pick of the bunch.
Roy may have departed for 32, and Morgan for 16, but Livingstone kept up the assault.
Another gargantuan strike over long-on sealed the century in 42 balls – four faster than Jos Buttler's previous England record – but his next big hit was a touch undercooked, finding the hands of Shadab Khan.
From then on, the task always appeared beyond the Three Lions. A double-dose of impudence from David Willey – a ramp beyond fine-leg here, a wrong-handed clip through third man there – took England past 200, before Rauf removed the Yorkshire all-rounder.
Shaheen had the last word by removing Parkinson with an inch-perfect yorker, cueing Pakistan pandemonium.
************
The recent victory over Yorkshire Vikings at Trent Bridge secured Notts Outlaws a Vitality Blast home quarter final for the tenth time in 12 seasons.
Details of the fixture will be announced in due course. Register your interest in tickets here…