Calvin Harrison says he's treating every Vitality Blast game like a cup final as the Green and Golds ready themselves to welcome Worcestershire Rapids to Trent Bridge.
An unchanged squad of 13 has been named from the dramatic tie against Lancashire Lightning at Emirates Old Trafford on Sunday.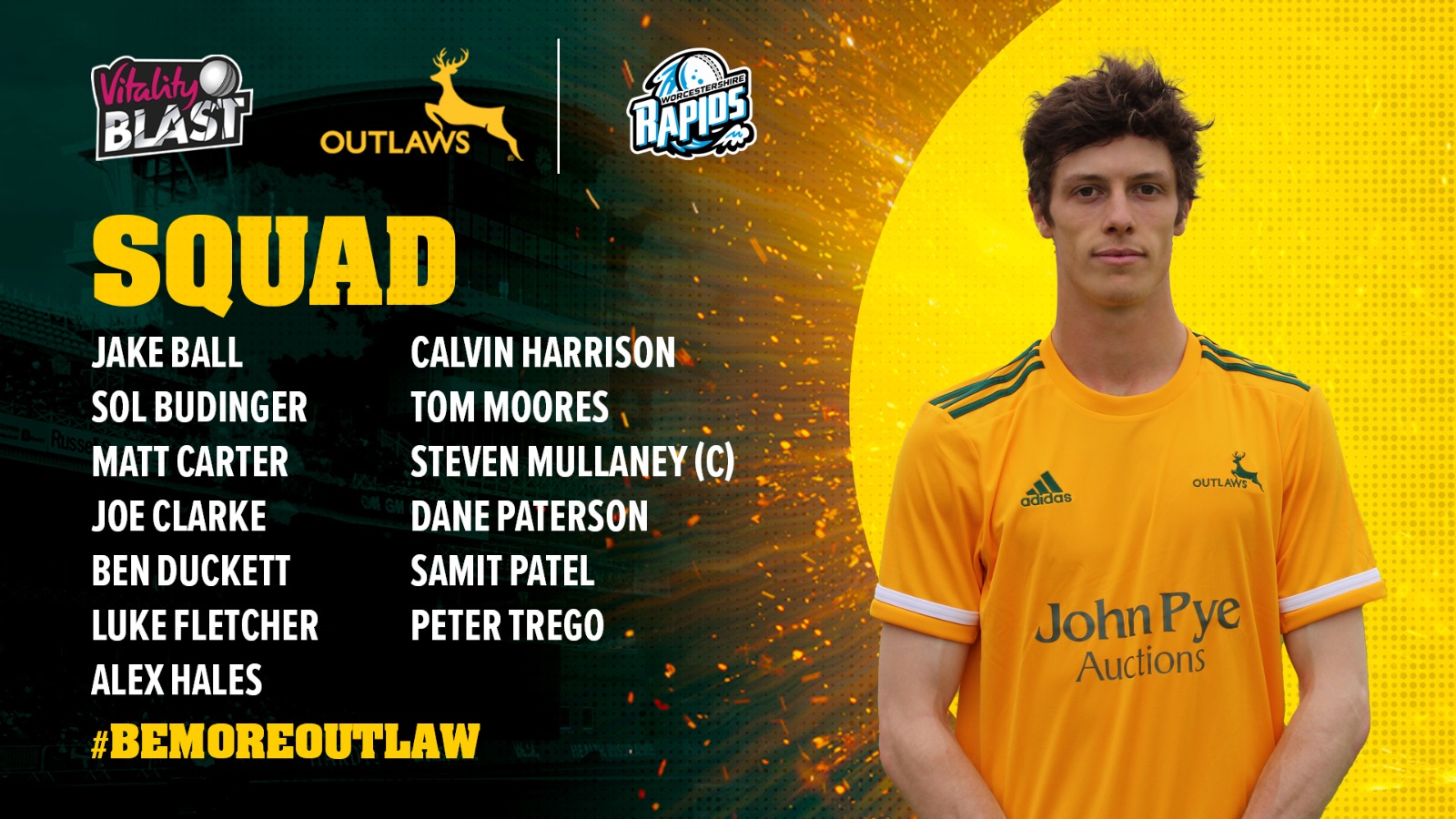 Lightning got off to a blistering start in pursuit of Notts' 172, but the East Midlands side's experienced attack pegged the Lancastrians back, and seven from Luke Fletcher's final two balls ensured the sides took a point each.
"Lancashire batted unbelievably well to get into a good position, and we were under pressure, but the way we fought back was a hallmark of the belief we have," Harrison said.
"That belief, paired with the experience, has helped us get into the position we are in results wise, and that certainly stands us in good stead going forwards."
With three points separating the top six positions in the North Group, Harrison believes mentality could be the difference as the second half of the group stage nears.
"Our attitude is massively important to enable us to kick on," the leg-spinner said.
"Pete [Moores] has spoken about making sure we treat each game like a final, and that mentality is coming to fruition.
"Starting with Worcestershire, all the remaining games will be difficult, but we have picked up our form. We have been consistent with the bat and have backed that up with the ball."
Harrison is fresh onto the Nottinghamshire staff having signed a contract with the club at the outset of the Blast campaign, and has already earned praise from his colleagues over the course of his six games.
The 23-year-old is happy with the way he has performed, and is intent on ensuring he continues to make a positive impact.
"It has been amazing to work with the top coaches and alongside some world-class players. They have been good mentors over the last couple of weeks.
"I feel like I am in a good position to keep making improvements in my game, and I feel like those developments are coming quickly.
"I have made some solid contributions with the ball, and a cameo with the bat, but more generally I am concentrating on producing performances which can help Notts win games."
Tuesday's meeting with Worcestershire will be the Outlaws' second of the Vitality Blast season, having tied with the West Midlands outfit at New Road in the opening fixture.
Notts had looked on course for victory over Moeen Ali's side, but faltered as the 153-run target approached. Having learned from the experience, Harrison is hopeful that the recent run of three wins and a tie gives the Green and Golds a positive chance of success.
"That first game didn't go our way, but we have really got into our stride since then," he said.
"We haven't lost in four games, and that fight, belief and 'every game is a final' attitude gives us confidence.
"Of course, they will be positive having clawed back a result in that first game just like we did against Lancashire.
"But in a fresh game, we will analyse them, have a look at the key areas and come up with the plans which give us the best chance of succeeding."
*******
When it comes to following the Outlaws from afar, our live stream has got you covered.
Visit Trent Bridge Live...