Dane Paterson is relishing the possibility of playing before a reduced but significant crowd as Notts gear up for Friday's Vitality Blast clash against Birmingham Bears at Trent Bridge.
The Outlaws have named an unchanged squad of 14 following Wednesday's tied fixture on the road against Worcestershire Rapids.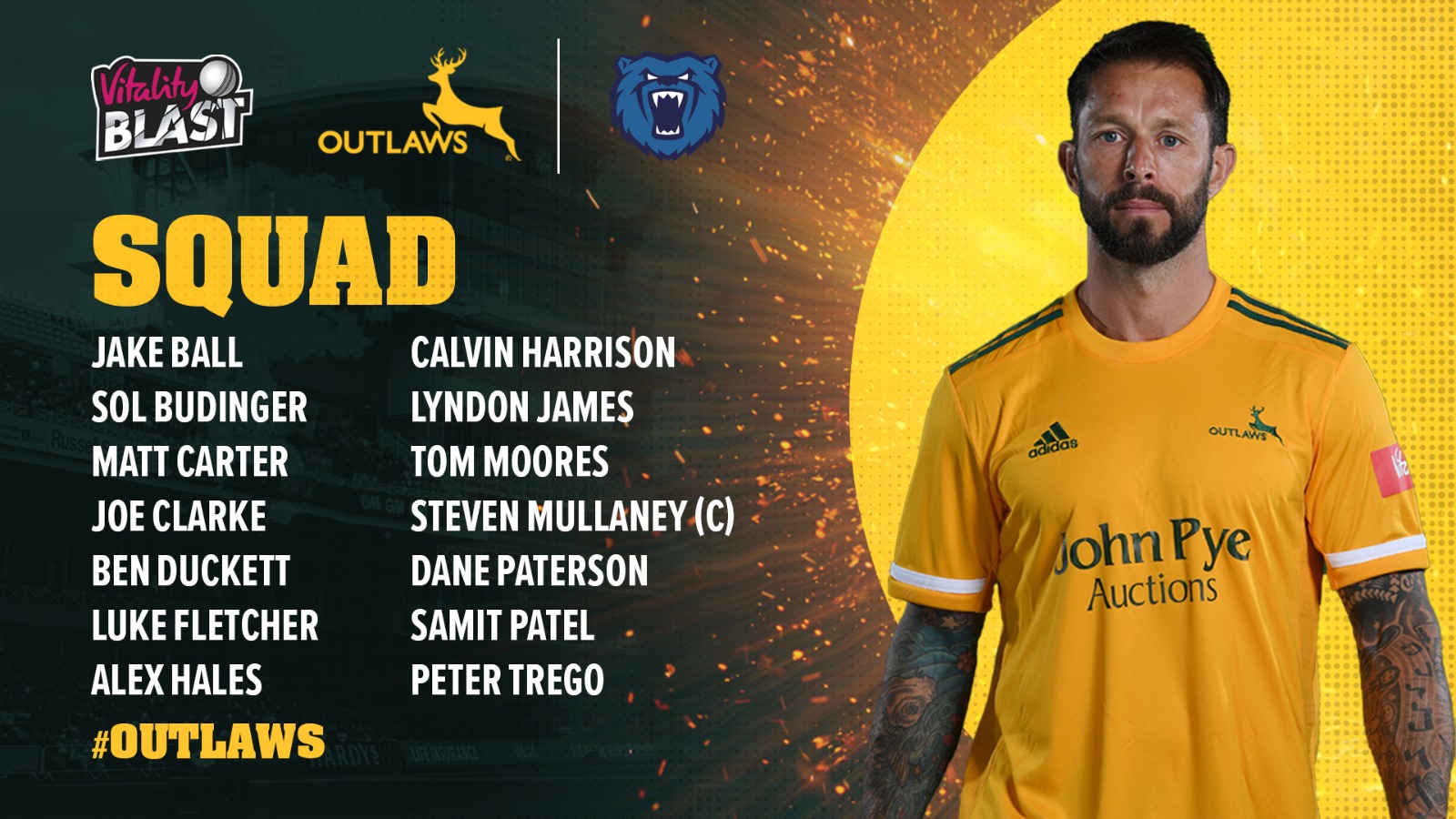 Notts won all six group-stage games at Trent Bridge on their way to Blast glory in 2020, and all available seats are taken for the first home fixture of the new campaign.
The returning support can help the Green and Golds stamp their authority on the contest according to the South African.
"We tried to make Trent Bridge a fortress in the four-day matches, and we aim to do the same in the white ball competitions," said Paterson
"Even before I came to Notts, I heard stories about Trent Bridge and its environment during T20 games, so I am really looking forward to playing in front of nearly 4,000 tomorrow, particularly given it is a Friday night.
"Hopefully we can have a good, noisy crowd and they will really get behind us."
Reflecting on the dramatic tie against Worcestershire which opened the reigning champions' campaign, Paterson admitted disappointment that the Green and Golds couldn't close out the game, but was buoyed by the bowling efforts and the positive attitude with the bat.
"We went really well in the powerplay, and I was happy with the way we were able to commit to executing our skills having transitioned quickly from the red ball game.
"Our DNA with the bat is to be positive and back everybody. If you go out there, play your shots and are true to yourself, then we will be in your corner.
"That's an important environment because it breeds confidence, and it takes a bit of pressure off. We give our batters our backing to express themselves.
"In the end it was a case of small margins making a difference, but that is T20 cricket. We will learn from the way we went about that game, and go again against Birmingham."
Amidst a spell of five games in ten days, Paterson is pleased with his personal return to T20 cricket, too, after a near two-year gap between appearances in the format due to injury and Covid-19.
"We have had to adjust from County Championship cricket because the games come thick and fast, but that's why we play the sport," the fast bowler said.
"To be a true professional, you have got to be able to change your game.
"That's how you create longevity in your career. As a bowler, T20 cricket is tough, but it makes you stronger."
On the subject of Friday night's opponents, Paterson expects Birmingham to provide a tough test, and that last year's tournament winners will need to be on-song to take the points.
"Every team we play against will be even more determined to do well because of our previous success, and the Bears are no different," the 32-year-old said.
"Every fixture for us is important, the games come quickly and every team is strong, so we need to continue bringing our best.
"They have a great overseas player in Carlos Brathwaite, and they are a good all-round team, so I'm sure it will be a high quality and exciting match."
************
Notts Outlaws' opening Vitality Blast fixture against Birmingham Bears on Friday 11 June has reached its capacity with no tickets available for general sale.
The match will be streamed live with multiple camera angles, replays and commentary via the Trent Bridge Live section of the club website.