When exuberant all-rounder Peter Trego signed for Nottinghamshire in December 2019, the idea that, more than a year later, not a single supporter would have yet been able to enter Trent Bridge to watch him play would have been beyond comprehension.
Fast forward to March 2021, and that is exactly the situation the 39-year-old has found himself in. But with the return of spectators on the agenda in the coming months, Trego is as keen as anyone for the new campaign to get underway.
"For me personally, the crowd is a huge part of what makes me who I am on the field," he explained. "I like the pressure of the crowd, and I want to entertain people.
"One of the biggest draws for me when I signed for Nottinghamshire was the opportunity to play at such a great ground, and with that comes the crowd, which I've always found to be really knowledgeable and enthusiastic here."
Trego is confident that he, along with the rest of the Notts squad, can fulfil that desire to entertain; and he is optimistic about the chances of further success this time around, as the team bid to retain the Vitality Blast trophy.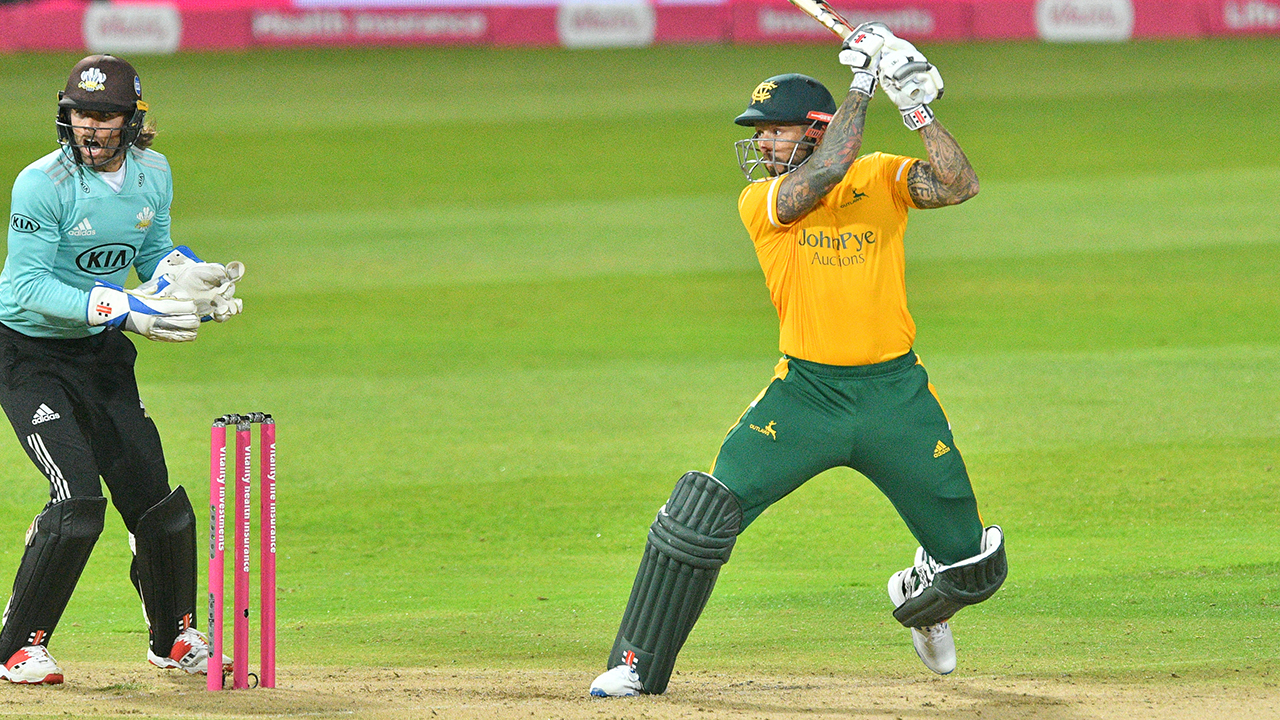 "I was completely spoilt in my first year with the team winning the T20," he said.
"Silverware is the goal, and the squad is so incredibly talented and deep that there's no reason why more success couldn't come our way this year."
Although Trego's involvement in that Blast triumph was limited to just one game, his cameo in the final at Edgbaston was of enormous importance, as he hit a crucial 31 to help the Outlaws home against Surrey.
And with the new season looming, the all-rounder's hunger to succeed is as prominent as ever.
"I did find it quite difficult to watch from the sidelines in the Blast last year, in particular because I'd come into a very rich vein of form in practice," he recalled.
"What helped me through that was my experience, and the understanding that everything is focused on the team rather than any one individual.
"But this year I'll be fighting as hard as anyone to be in that starting eleven, and I'll be looking to play a much bigger role."
*******
Tickets to witness Notts Outlaws' defence of their Vitality Blast title in 2021 are now on general sale.