Nottinghamshire seamer Harry Gurney has announced his retirement from cricket after taking 614 all-format wickets during his career in the professional game.
The 34-year-old has bowed out as a result of the shoulder injury that saw him miss the club's 2020 Vitality Blast campaign.
"The time has arrived for me to hang up my boots," he said.
"After trying to recover from the recent injury to my shoulder, I am truly disappointed to have to end my playing career as a result of it.
"From the first time I picked up a cricket ball at the age of ten, I was completely obsessed. Cricket has been my life for 24 years and has taken me on an incredible journey that I will cherish forever.
"Playing for England, in the IPL and winning eight trophies at home and abroad including the Blast, Big Bash and CPL has exceeded my wildest dreams.
"I always prepared for leaving cricket and I have discovered a new path in business that gives me the same excitement that I felt when I discovered the game all those years ago.
"That is a path I will now go down with immediate effect, as I have found this injury recovery too much of a mountain to climb."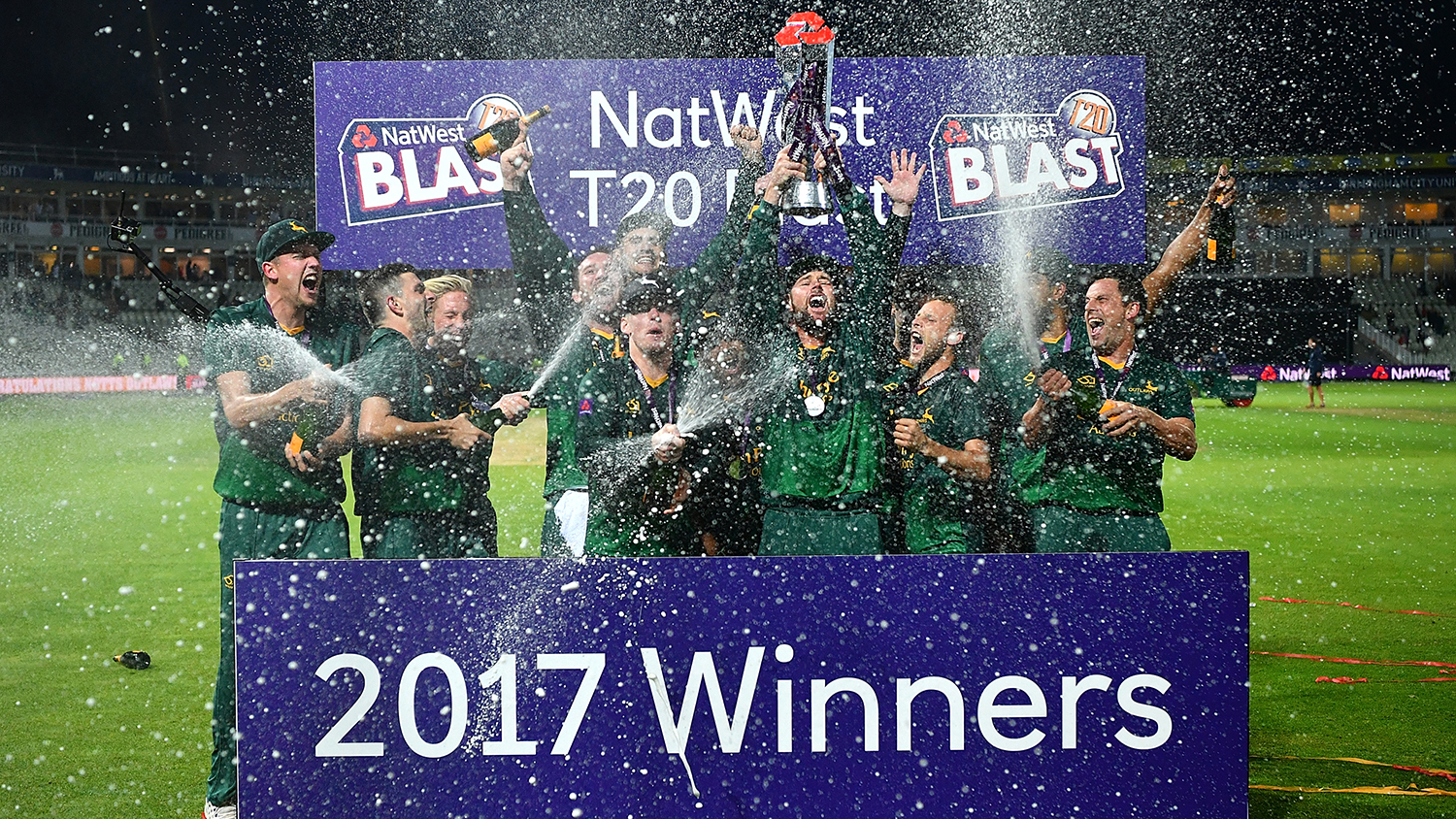 Gurney was a three-time trophy winner with the Green and Golds having triumphed in List A Finals at Lord's on two occasions and snared Finals Day figures of 7-36 across two matches to help secure the T20 Blast trophy in 2017.
He was capped by the club in 2014, is a 12-time England international and has represented Melbourne Renegades, Quetta Gladiators, Kolkata Knight Riders, Barbados Tridents and Leicestershire during a trophy-laden 14 years in the professional game.
"There have been so many big influences on my career; Dan Christian, Mick Newell, Andrew Macdonald, Wayne Noon, Andy Pick, Pete Moores and Tom Harwood to name just a few," he added.
"I've had an incredible time, on and off the field, sharing a pitch and a dressing room with teammates who have become friends for life.
"But to my family, and particularly my dad, John, I owe the biggest thanks. He has been an unwavering support from my first ball to my last. Making him and my entire family proud has been by far my biggest source of joy.
"Last but not least, thank you to my amazing wife Avril who has been on the journey with me through thick and thin. I can't wait to spend more time with her and my beautiful children Arthur and Mabel."
"I've had an incredible time, on and off the field, sharing a pitch and a dressing room with teammates who have become friends for life."

Harry Gurney
Mick Newell, who brought Gurney to Nottinghamshire ahead of the 2012 season, highlighted the left-armer's achievements in both the red- and white-ball game.
"Harry has been a terrific, match winning, bowler for this club for a number of years," said the Director of Cricket.
"He's carved out a niche in limited-overs competitions in recent times and been very successful in that at home and abroad, but his record in the First-Class game is something he can be immensely proud of as well.
"Harry sets a good example to all cricketers in that he's prepared himself for life after the game, and that is something I hope will make the transition a lot easier.
"He moves into a new phase of his life with the very best wishes of everyone at Trent Bridge, and we hope to see him as a welcome visitor on a regular basis during the coming years."