Usually, the home is where solace is sought from the rigours of professional sport, away from the pressures of the job and the expectation on performance.
Unencumbered conversations can take place, friends and family celebrate victories vicariously and reassure where necessary.
Perhaps the topic of debate deviates from cricket, the mind rested.
For Sammy King, the latest player to graduate from Nottinghamshire's Academy and sign a contract with the club, it is a slightly different case.
"My mum is Sri Lankan, and that side of the family is obsessed with cricket," King laughs. "Every family meal is quite big and there is always such a competitive game of cricket in the back garden.
"There are 50-year-old uncles on their knees taking diving catches, ruining their suit trousers with green stains. It really gets heated.
"There are others who tell me they were better than me when they were my age. No matter what I do, they just tell me they were always the best spinner where they grew up."
You can understand why his relatives possess such conviction. King made his first foray into the sport only seven years ago.
Since then, though, his growth has been exponential, albeit adjustments have had to be made along the way.
"I had never played before I started at Nottingham High School. I used to play golf with my grandad. In year seven, I went on a tour to Chester and they asked me to open the batting," he recalls.
"I literally stood there on an AstroTurf pitch trying to swing at everything, and I got 85 off 33. The next day I did the same and got 50 off 17 balls, just hitting golf swings for six.
"I suppose that, compared to other people, I didn't know I could play cricket until quite late. I only got into the Notts system in under 14s.
"The main thing that affected me was playing spin. I thought it was so weird that the ball could turn off the pitch. With seam you could just see the ball and club it, but spin was hard, and I really struggled early on. Now I have focused so much on it, I have caught up."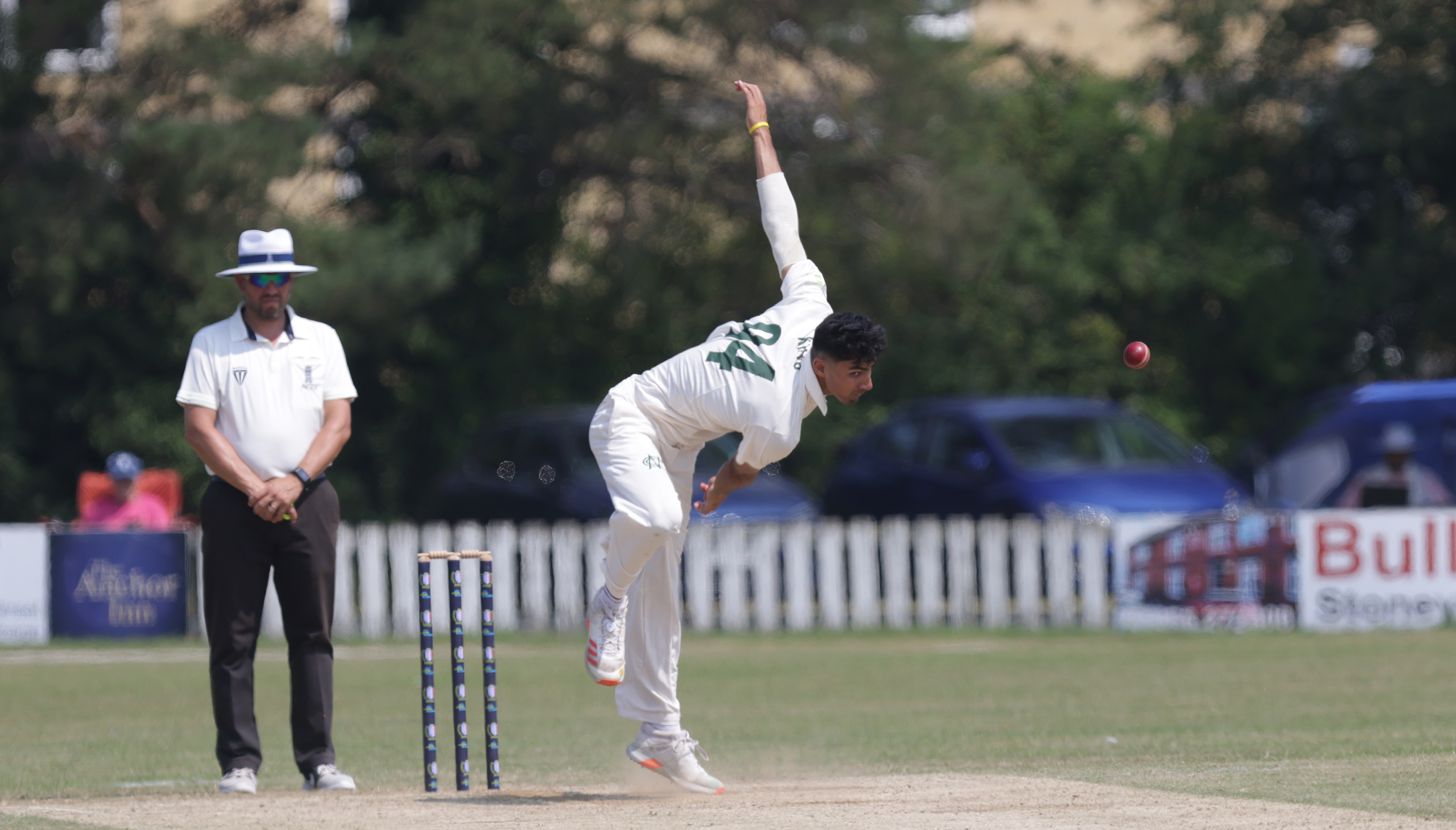 It wasn't long before he began to excel in the county system as a seam-bowling all-rounder with a particular penchant for fielding, something he puts down to an insatiable desire to succeed and a background in multiple sports.
Indeed, he validates Nottinghamshire fielding coach Anton Roux's belief that early specialisation inhibits athleticism.
"I have always been playing sports – triathlon used to be my main sport, and I used to do a lot of running, swimming, athletics and tennis," King reveals. "I played every sport at school. I was always competitive in nature, and I managed to transition into cricket quite easily.
"When I am doing fielding training now, Anton explains how to move and I find it quite easy to adapt. If I didn't do all that running at an early age, I would find it harder to move and attack the ball the way I do."
King credits his more recent developments to a summer spent with the Nottinghamshire first-team, rubbing shoulders with the best the county has to offer.
Notts' Royal London Cup campaign, which King described as being "like a franchise tournament" such was its relentlessness, culminated in the right-hander making his List A debut in unexpected fashion, entering the field of play at Sophia Gardens as a concussion replacement for Lyndon James.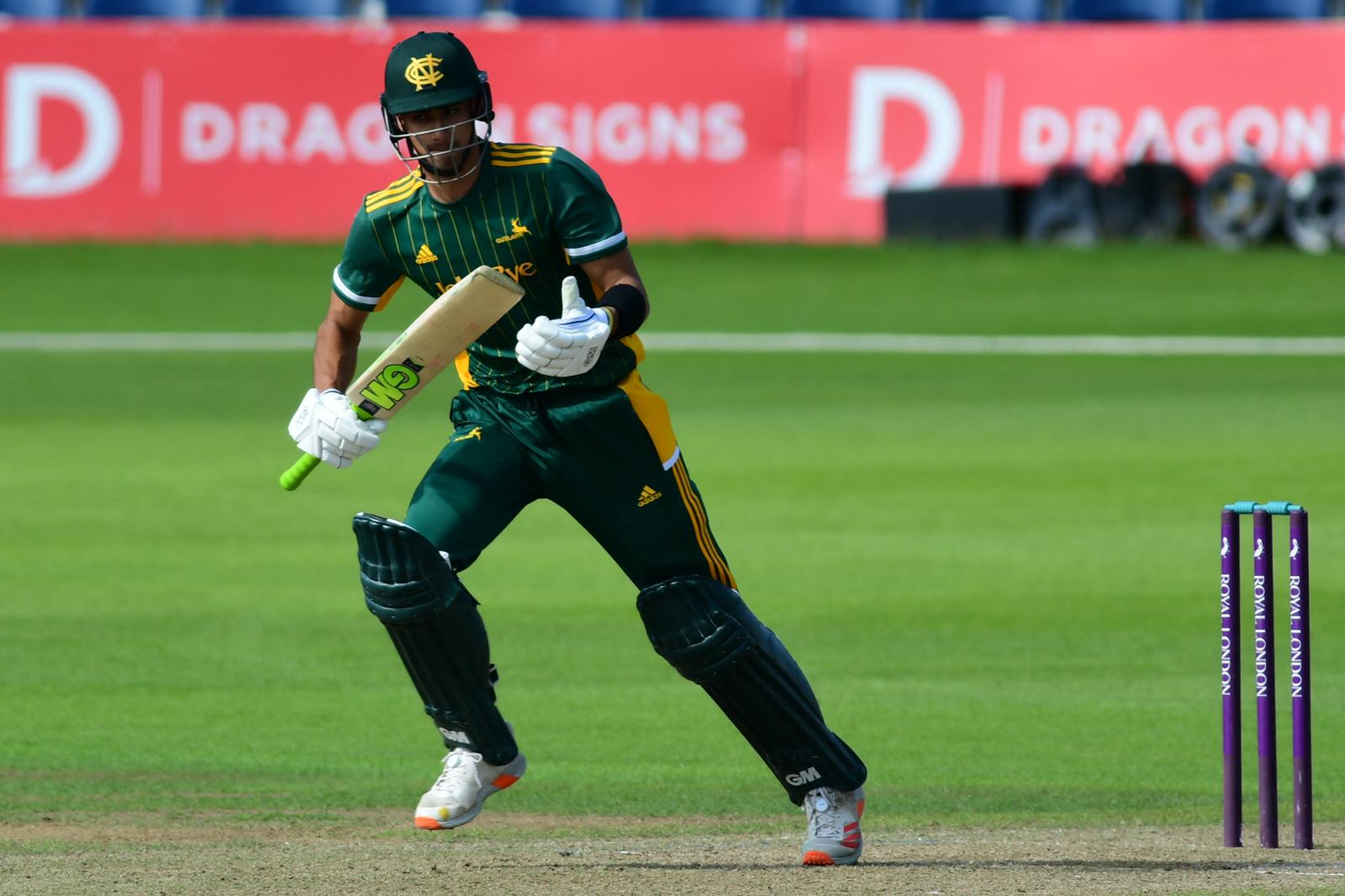 "Mooresy [Peter Moores] gave me the green light that I was in next and I literally ran downstairs with my pads on, I was so keen. I was just smiling; I didn't feel nervous at all," he says, reflecting on his first-team debut.
"I have played games where I have been so much more nervous, even though this was a bigger occasion – the biggest match I have played in. I was just smiling sat next to Bessy [Zak Bess – Assistant Strength and Conditioning Coach] and he was laughing at me and how much I was loving it.
"It was a bit of a flurry, but the one thing I regret is the first ball, because it was such a whirlwind. I got a genuine half volley from Michael Hogan and I blocked it. I was so annoyed that I didn't drive it for four – that's the thing I really regret. I should have crunched it. I was just so excited.
"Being in and around the squad for three or four weeks before that; training with them and having that whirlwind experience was surreal.
"The thing I enjoyed most was speaking to people. I had a really good conversation with Fletch [Luke Fletcher] about how he has come through the system, and I spoke to Dane Paterson.
"It is a bit weird because you think there is some secret but there isn't. Especially with Fletch, someone who I would like to emulate, it is strange the way the has no hidden ideas or things he keeps to himself. He lays everything on the table and lets you know."
Such was the haste with which King's maiden first-team appearance arrived, he was unable to appreciate the significance of his achievement in the moment, but looks back on his experience in the Welsh capital with immense pride.
"That I was one of the best 11 cricketers in Nottinghamshire at the time – which is how I put it in my mind – is amazing."

Sammy King
Batting with Academy teammate Fateh Singh, the pair were following in the footsteps of James, Liam Patterson-White and Joey Evison as recent age group performers to break through to represent their home county.
"At the time I probably wasn't thinking too much about the shirt I was pulling on, but, looking back, to have made my debut seems ridiculous," King reflects.
"That I was one of the best 11 cricketers in Nottinghamshire at the time – which is how I put it in my mind – is amazing.
"It was really comforting to have Fateh there, too, against Glamorgan. We batted together the whole time, and that was reassuring.
"We were both excited throughout the whole competition. We were training one day, travelling the next, in this cycle. It was what we have always wanted to do – play cricket at this level."
With one eye on the future, King considers gratifying experiences such as captaining Midlands at the ECB Super 4s, or playing in an England U19 intra-squad game, as an important measure of performance.
What's more, the backing of senior figures has been contributing to his own self-belief.
"Representative cricket gives you a perspective on where you are against people of a similar age," King says.
"Super 4s is the best 45-50 U19s that the country has to offer, and to get 90-odd in one of those games gave me the confidence that I could compete, that I am decent for my age. It reassures you that the professional scene isn't too far away.
"All the coaches give me confidence with my skills, too. Picky [Andy Pick] and Shiney [Kevin Shine], when I am bowling, they believe in me, and they back my skills. There is no rigid way of playing the game, that's what they are trying to instil in me.
"It is those little and often reminders that you deserve to be playing professional cricket. All those things build and eventually you are rewarded with a contract which feels like a bit of a cherry on top of the cake."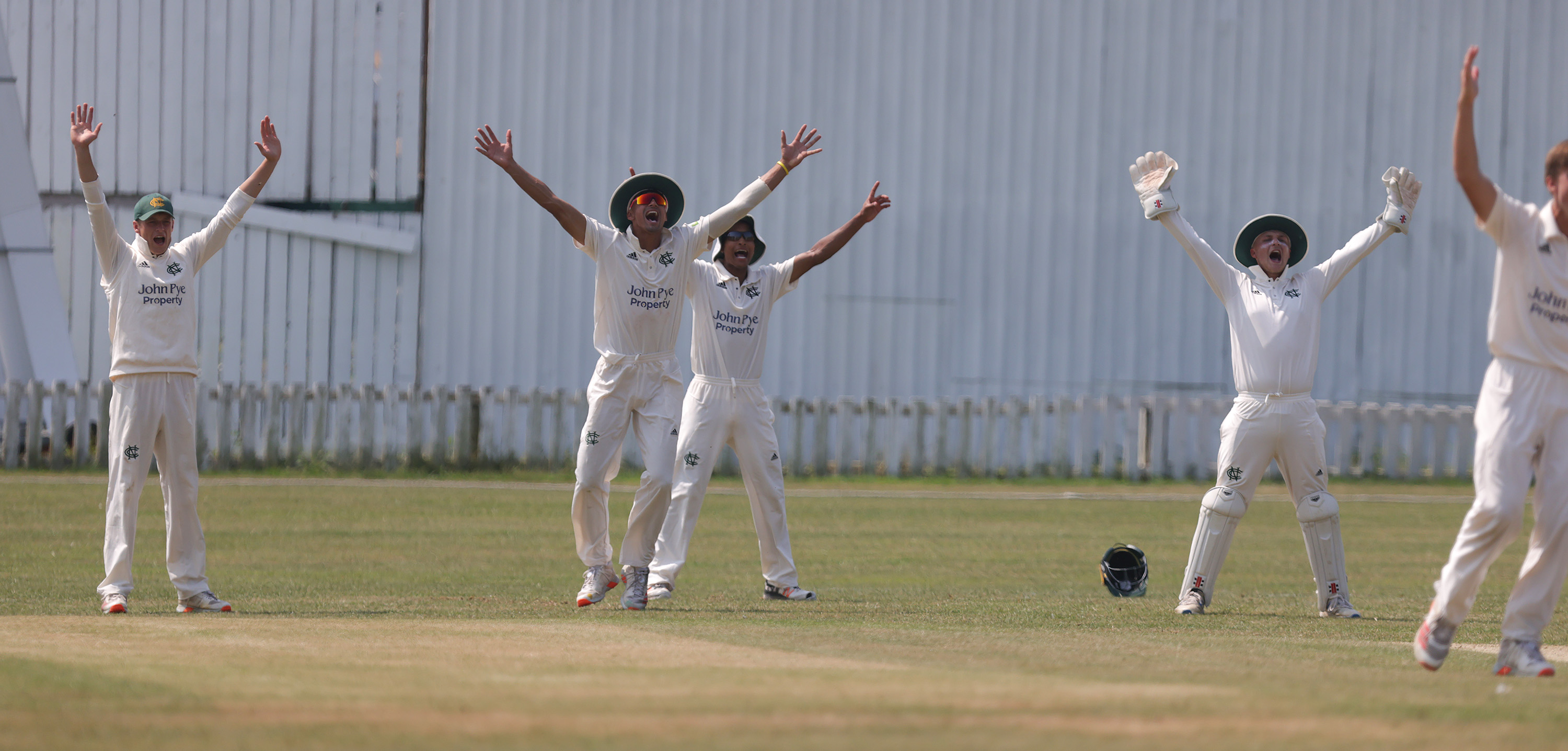 King, who has just begun a Natural Sciences undergraduate degree at Nottingham University, specialising in Chemistry, Earth Science and Ecosystem Environment, will be offered yet more reminders of his ability when he joins the reassembled squad for 2022.
Testing himself with the ball against the likes of Haseeb Hameed, Ben Duckett and Joe Clarke will offer the youngster food for thought, while facing the 2021 LV= Insurance County Championship's top wicket-taker in Fletcher may require a touch of resilience.
But, having beaten the odds in becoming a professional cricketer despite a late introduction, you wouldn't bet against him finding further success.
He may, too, even find some recognition in a keenly fought game of back garden cricket.