Dates for England's 2022 international fixtures at Trent Bridge have been confirmed, with New Zealand and India visiting Nottingham in midsummer.
Kane Williamson's world champions will take on the Three Lions in the second LV= Insurance Test Match of the summer from Friday 10 - Tuesday 14 June.
The five-day encounter precedes a clash between the two top-ranked IT20 outfits in world cricket, as England welcome India in the international game's shortest format on Sunday 3 July.
Individuals who secure Nottinghamshire membership for 2022 will be bestowed a priority access window in which to secure international seats, with details regarding joining our club for 2022 to be communicated in the coming days.
Alternatively, those who are interested in attending international matches at Trent Bridge in 2022 without becoming a member can enter the ticketing ballot here…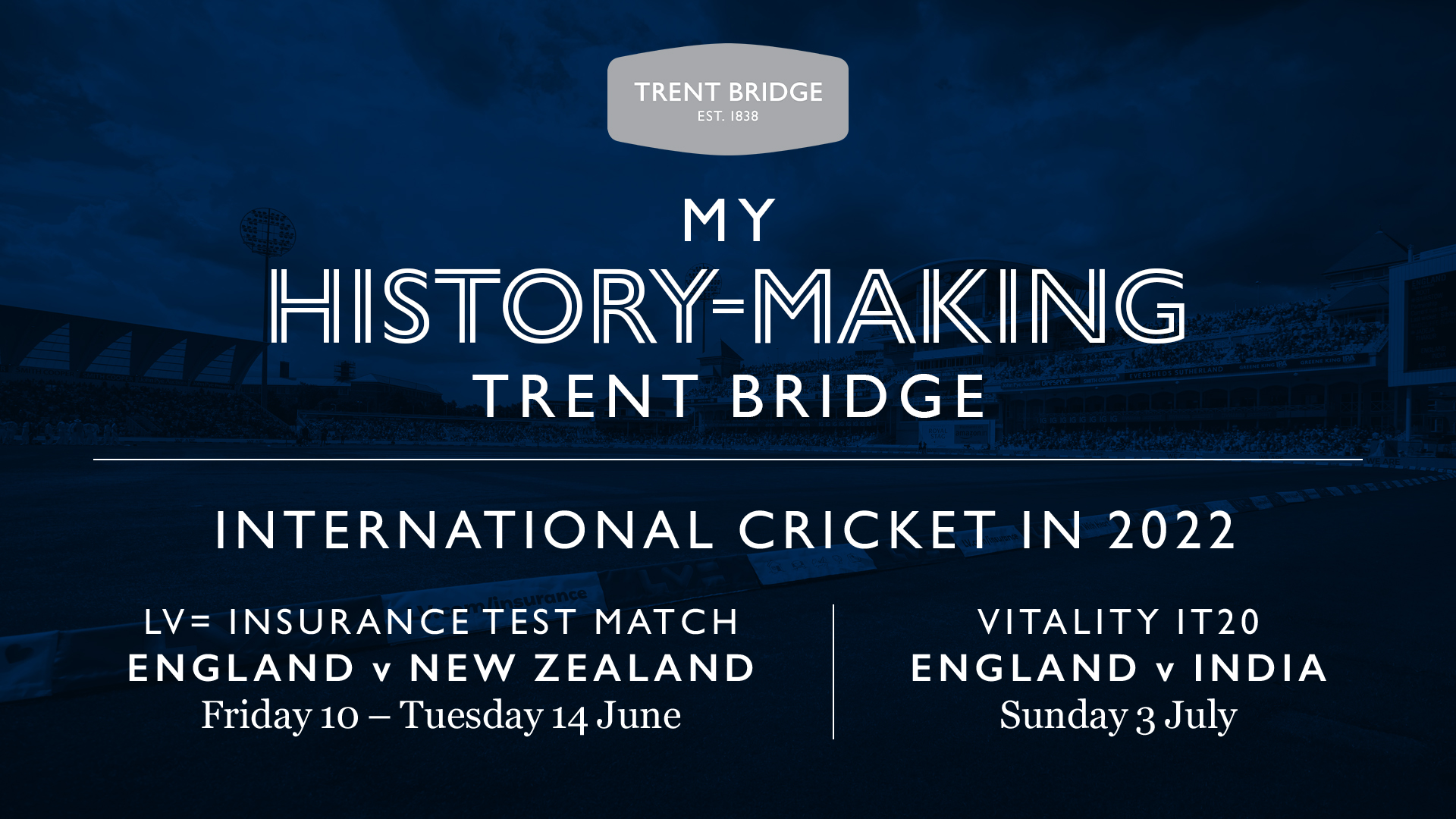 Those who have purchased tickets for bilateral internationals at Trent Bridge in the last three years will also have an opportunity to secure seats prior to ballot allocations and general sale.
"It was a delight to witness capacity crowds thrilling to the return of international cricket at our venue this summer – and those matchdays have only served to whet the appetite for 2022," said Nottinghamshire's Commercial Director Michael Temple.
"With New Zealand now established as the world's leading Test side, and with England and India setting the pace in the IT20 rankings, the on-field action next summer promises to be of the very highest calibre.
"We can't wait to extend a typically hearty Trent Bridge welcome to all three sides – and to members and supporters alike."
Enter the ballot for Trent Bridge's 2022 internationals here...
Key dates
Wednesday 8 September: International ballot opens
Monday 13 September: 2022 membership on sale
Priority windows
Thursday 16 September: International tickets on sale to 2022 members.
Tuesday 5 October: On sale commences for international buyers from 2019 onwards.
Tuesday 12 October: Exclusive on-sale for remaining supporters on the Trent Bridge mailing list and those who have registered their interest in the ballot.
Tuesday 19 October: General Sale.