A shared Instagram account gives an indication of the bond between the Nottinghamshire cricketing twins Yvonne and Teresa Graves, a closeness they describe as being "joined by the hip".
Yet, for the South Yorkshire-born siblings who have migrated across the border, the connection runs far deeper than pictures on social media; it extends to a shared manifestation of their professional cricket dream, in spite of a journey which has been less than straightforward.
Having picked up cricket when, aged 12, their swimming coach directed them to a South Yorkshire girls indoor session, their progress together within the ranks of their home county ceased when Yvonne was starved of first team opportunities at Yorkshire aged 17, prompting a move south to don the green and gold of Nottinghamshire.
"At that point, there were no second teams, so there were a lot of girls who, if they didn't make it into the women's squad, either quit cricket completely or would just play at club level," Teresa explained, "If you didn't get picked there was nowhere for you."
"County cricket was the only way you could ever be looked at because no one was going to take notice of club cricket," Yvonne added, "and Notts were the obvious choice being based close by."
It would be for only a year that they were separated, though. A gap year spent playing cricket in Sydney provided another opportunity for the sisters to reunite on the field and, upon return, Teresa joined Notts too. University and regional representation followed, before the small matter of The Hundred.
The thread of continuity along the way? Each other. Most recently, the pair have been plying their trade for Lightning, Teresa as an attacking batter and pace bowler; Yvonne, in contrast, a spin bowler with a more measured approach with the bat.
"We used to take playing together for granted," Teresa reflects, "but now we have been split up a few times, it's different. You've got someone on the pitch who can read what you are thinking just from how you look.
"We are not the type of people who will go and comfort each other on the pitch, but it's how we can help each other."
Unusually, the pair do not hail from a cricketing background. However, swapping the swimming costume for whites was an easy transition for both Teresa and Yvonne, now aged 22, whose exit from the pool came as swimming became more serious.
"The team aspect was important for us, swimming was just very back and forth. It was very technical and you only have four strokes. With cricket, you were learning so many different things, and there were so many different aspects to it." Yvonne Graves
The opportunity to dive into a new activity provided a new direction, and it took only two years from trying cricket at the indoor sessions to joining the county pathway.
"There weren't many women's clubs around at all when we started, so you actually started at South Yorks in representative cricket, rather than at a club, because they wanted a big pool of players," Yvonne said.
"A lot of girls at Yorkshire were from schools which had decent set-ups, with indoor facilities where they could try cricket, but our coach Mark Tordoff was just so into it and included everyone.
"The team aspect was important for us, swimming was just very back and forth. It was very technical and you only have four strokes. With cricket, you were learning so many different things, and there were so many different aspects to it, rather than just having to achieve a certain time."
Thus followed happy years spent in the County Age Groups of the White Rose, until Yvonne's departure, where the twins felt their status as siblings work against them.
"For Yvonne, she was the same standard as me," Teresa said. "It wasn't like she was any weaker, we just had different skills and different people liked what we offered.
"It was fine through the age groups, but it was when they had to start picking people up later, I got onto the Emerging Players Programme and Yvonne didn't; I got picked up for Yorkshire Diamonds development and Yvonne didn't.
"It felt like they didn't want to pick both of us because we were twins, even though we knew we were both good enough to go to that next level, so it was just about finding somewhere she could prove herself."
And it was Notts who provided the welcoming atmosphere required. In her first season following her move, she would find herself lining up against her sister for the first time, a feeling she describes as "surreal". Teresa would gain the bragging rights, bowling her sister, but not before she had 40.
"The environment was a lot more friendly at Notts," Yvonne said.
"We play to have fun but competitively, whereas at Yorkshire it was almost that you played to win, and winning was the fun, rather than enjoying the process.
"It was very strange playing against Yorkshire and Teresa," she added.
"I still feel like I have to beat them when I play against them. Even this season I played in a game for Lightning Academy against Northern Diamonds, and it was still the same. I know a few of the players, and it is weird seeing them again. They know what I've been through."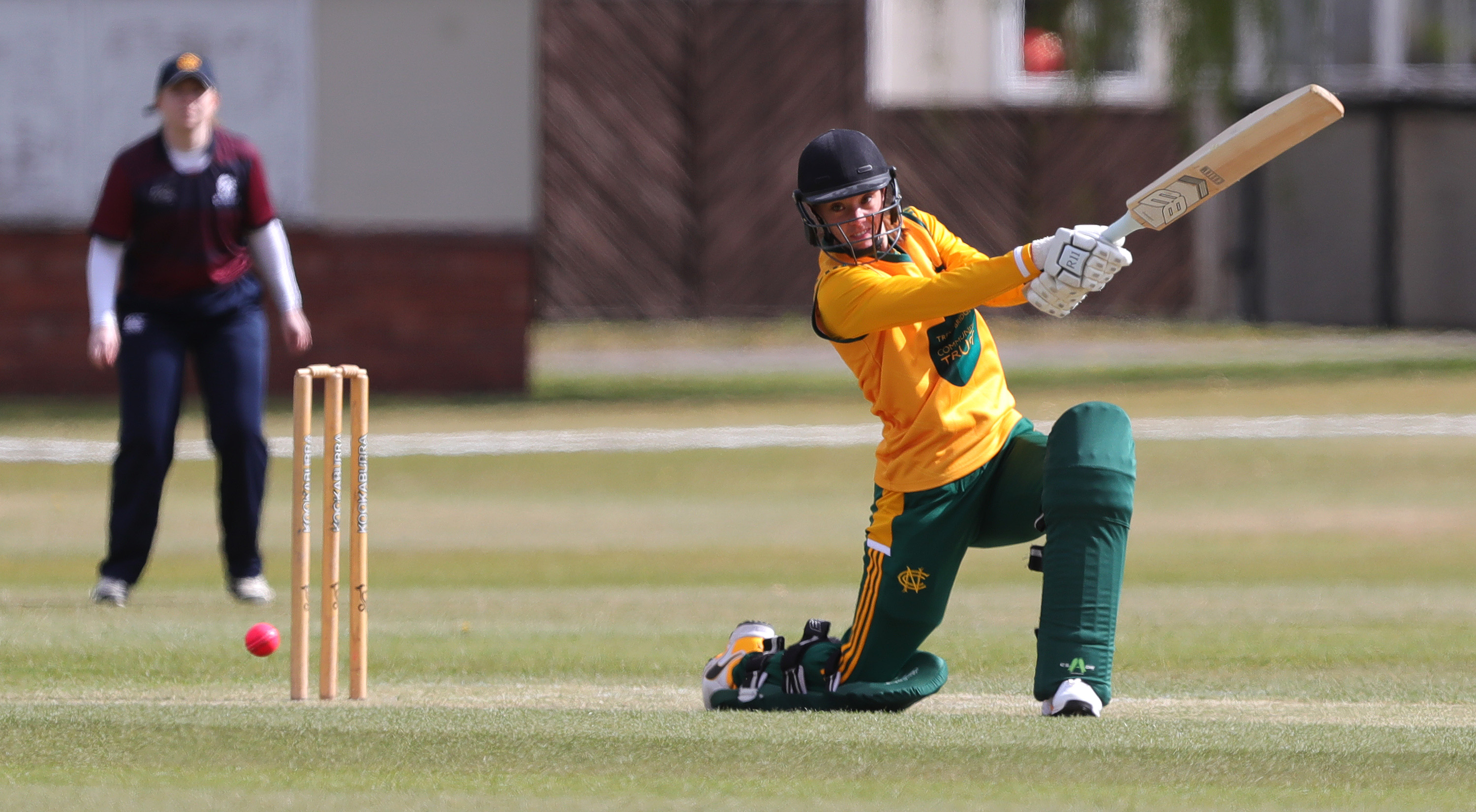 The pair would soon be united on the pitch, though, through a trip to Australia, an experience during which they came to see the advancements made in the women's game Down Under.
In 2017, prior to the Graves' arrival, Cricket Australia announced a rise in total female player payments from $7.5million (£4.7million) to $55.2million (£34.7million), and an attendance of 86,174 at The Women's World Cup final in March 2020 attested to the resulting growth in the game.
"Australia was amazing," Teresa said, "The women's set-up was three, four, five years ahead of what it is here.
"When we were over there we played club cricket which was a similar standard to county cricket here. That's how strong it was. But some of those girls at club level played for their state, and they were already being paid, and we were thinking 'what is this?! You are getting paid to play?' Which is what you are seeing now with The Hundred and contracts coming in."
Their desire to be paid to play came to pass on their return.
After they had started University at Loughborough College, with its illustrious facilities next-door, the restructuring of the domestic framework meant they were on the doorstep of one of the eight regional hubs, at which five full-time contracts would be available alongside pay-to-play deals.
Yvonne admitted: "It was all quite confusing at the start, because the regions were very different to the counties, and there were a lot of players wanting to get into those teams. At the start the thoughts were very much on how we were meant to get into a regional team.
Rob Taylor's transition from University Head Coach to Lightning Head Coach paved the way for their introduction, though, with Teresa selected on a pay-to-play basis ahead of the first season in 2020, and Yvonne picked up to train with the squad following Covid cases within the camp.
"Because of Covid, I thought it wasn't much of a big deal to not be in the squad that year," Yvonne said, "but then when Teresa went into the bubble and she was telling me everything about it, I was like 'okay, this is a big deal!', and I was frustrated that I hadn't got in.
"That frustration built because of what Teresa was going through and the training she had, it seemed really good."
She would later be given her debut in the 2021 Rachel Heyhoe Flint Trophy season opener, and presented with her cap by Teresa. The duo shared a 34-run partnership on Yvonne's debut, an extension of their ongoing journey together on the pitch.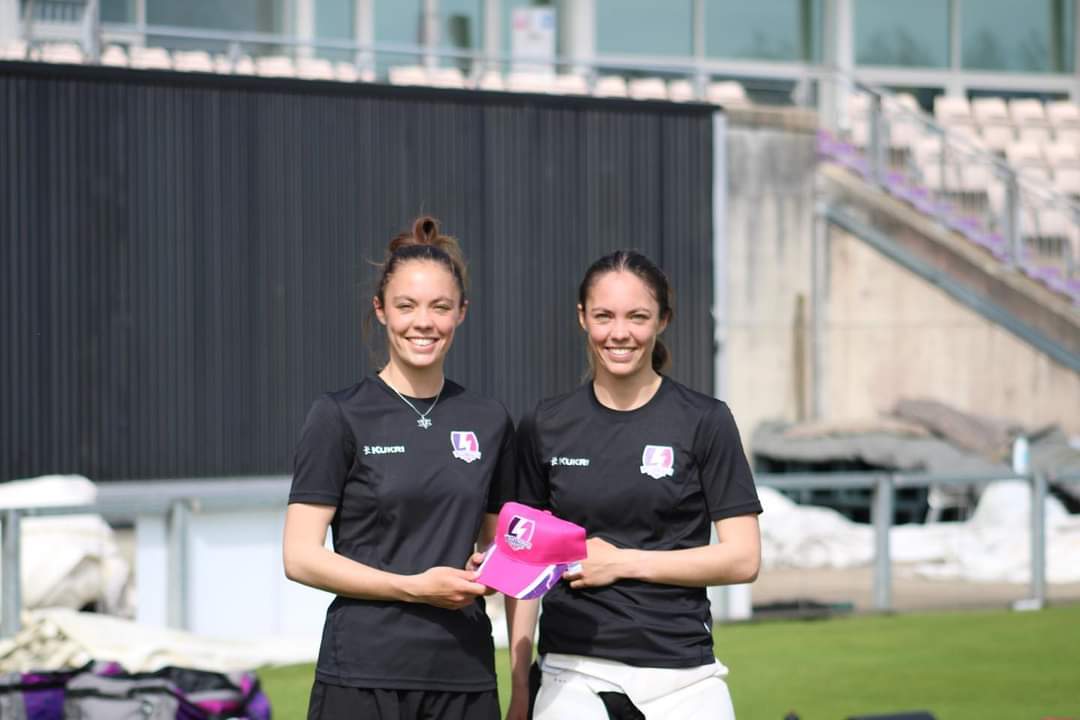 The next chapter would see Yvonne share in Teresa's delight from the sidelines, with the latter selected for the Trent Rockets in the inaugural version of The Hundred following a delay of a year due to Covid-19.
"I think it [The Hundred] will be a massive boost for the women's game, to have more help financially and a clear structure." Teresa Graves
Yvonne's pleasure in seeing her sister perform in the marquee event overshadowed any suggestion of her jealousy, although her nervousness was laid bare when she watched Teresa bat at Trent Bridge.
"At the time, because the teams had been picked last year for when the tournament didn't happen, and because not many more were being picked up, we just thought we would be really lucky if one of us got a place," Yvonne said.
"I was just really happy and excited for Teresa because there were limited places. Even though we are competitive and we both want to get into teams, it is such a big thing, and I was just happy for her."
"My parents had the binoculars at the game against Northern Superchargers and were looking at the dugout and saying she had her stuff on, but I thought she'd be coming in later. Then she got up to walk through the tunnel. I had honestly never been that nervous!"
Teresa herself had other things to worry about. Having been pushed up the order to hit out, her priority was on watching her footing as she emerged in front of the 8,000 spectators and Sky cameras:
"I wasn't as nervous as if, say, I was batting seven and knew I was going to come in. But because I just got thrown in and told I was in next I had no time to think. The scariest thing was trying not to fall coming out the tunnel, I just didn't want to faceplant!"
Now, with time to reflect, she is able to consider the wider implications of the competition.
"The environment was amazing," she said, "and the overseas players are so willing to help you learn and to let you ask questions. You would have thought it might be annoying for them but it has been amazing for them to share their experience.
"I think it will be a massive boost for the women's game, to have more help financially and a clear structure. The competition has already brought a lot of that anyway, but for that to be in place for the next few years is just going to make such a difference, especially for the younger talented girls, but also older girls who might not have had the opportunities so far but still want to make it.
"It showed the standard too, and more people are invested. They realise that women's cricket isn't useless because it has been put out there. Before, people didn't watch because they thought it was boring, but some of the games were really competitive, which can only be a good thing,"
It is a notion with which Yvonne agrees, an opinion shaped by the reception the tournament has received from male teammates at Aston Hall Cricket Club.
"It is also making women's cricket more normal," she said, " In our men's team, before it started, they didn't know anyone. Now, every week the men have been talking to me saying they really like this player or someone else has amazing skills. They only knew of me and Teresa before because no other women or girls played, and they didn't get an insight into women's cricket.
"They were excited to talk about it and I never expected that to happen, and when you see the crowds turning up, a lot of people want to watch women's cricket."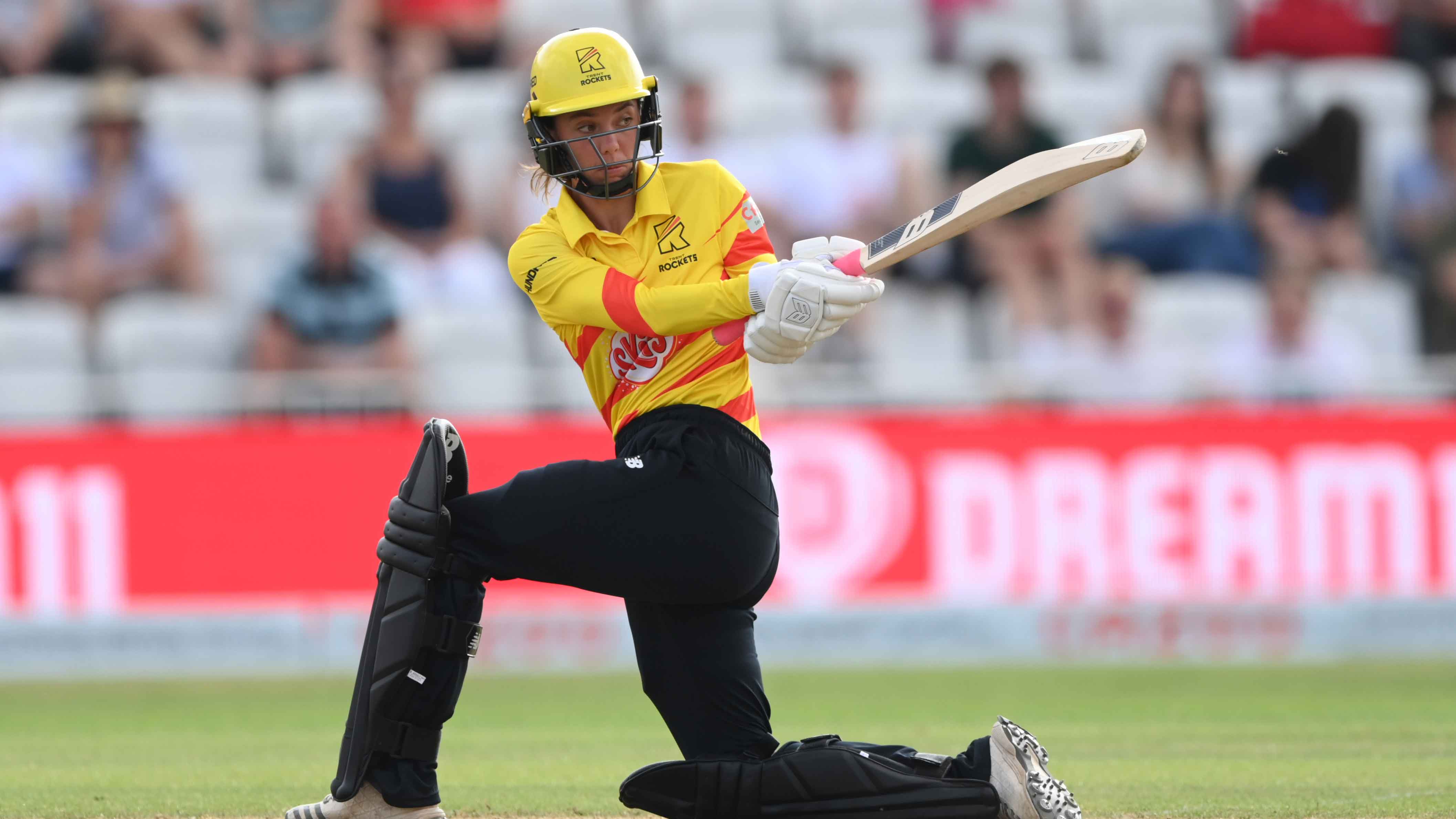 And so, it has come full circle.
The twins who, ten years ago, sought out cricket to try something new, are now seeing others fall for the sport in the same way they did. What's more, so far removed is the time when full-time professional prospects in the sport were unattainable either for love or money; a career for both Teresa and Yvonne is pursuable for both love and money.
"Before, you had to get to such a high level to become a full-time professional, so it was a dream rather than an ambition," Teresa concludes, "Now, it can be a reality."
Whilst their pay-to-play deal sees them provided with the technical, tactical and psychological training necessary to succeed at the highest level, the pair harbour hopes of securing one of the full-time contracts, three of which are presently owned by siblings Kathryn and Sarah Bryce and Notts' Lucy Higham.
Until that reality manifests, it is a case of graft, and both will be poised to take the opportunities which may fall their way.
In any case, whatever the future holds, they have, together, been on a journey which transcends the ordinary experience of siblings; a tale of resilience and shared experience as women's cricket has developed.
Above all else, they are united by both cricket and name.