Brett Hutton revealed that the contribution of captain Haseeb Hameed was crucial to Notts' 65-run win in the Outlaws' opening Royal London Cup game against Sussex, and believes the England batter's calm aura will facilitate success in the competition, which continues in Taunton against Somerset (Thursday 4 August, 11am).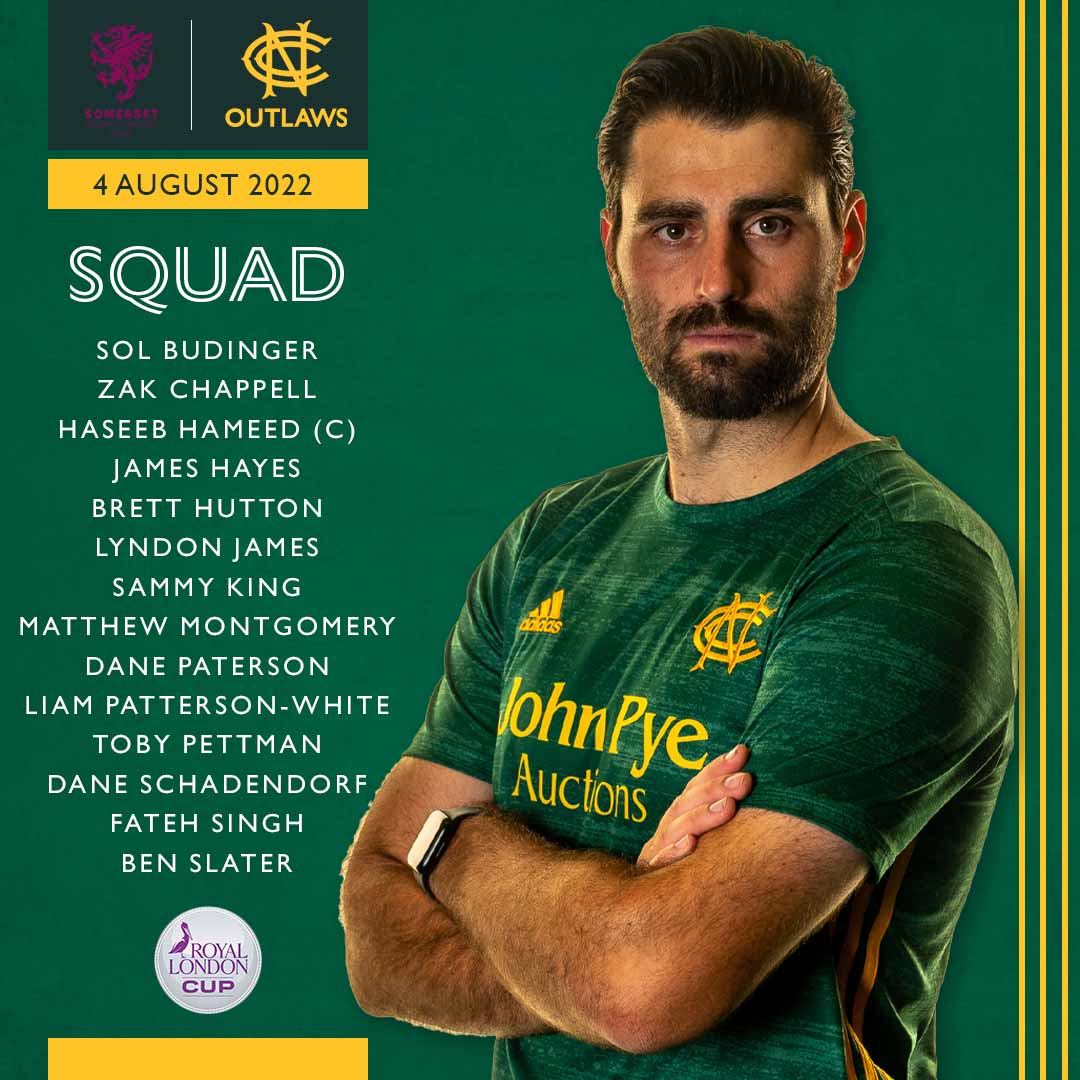 Hutton returned figures of 1-8, including four maidens, in six overs at the top of the innings as the Outlaws set about defending 290, before finishing with an analysis of 3-24.
He credits Hameed with creating an environment which allows every player to flourish, relax and, ultimately, perform at their best.
"It's all about being a cog, a part of the machine and doing your bit," Hutton said.
"But clarity is the main thing. With Hass there, we knew exactly what we were going to do when I came back on, so you just have to execute.
"As a leader, he is so calm, you can see that on the field. He's almost unflappable, and it is always nice to have a leader in that mould.
"It's always going to get a bit twitchy and a bit fast-paced out there, because it's white-ball cricket, but his demeanour helps you relax as a player while you're out there."
Hutton also praised the new faces in the Notts squad, including the likes of Matthew Montgomery, whose 87 set the platform for the Outlaws' victory against Sussex.
"We believe that we have got a good enough side to go a long way in this competition," Hutton said, reflecting on the dynamic of the squad.
"We've got lads who are very hungry to prove what they've got on a bigger stage.
"We might not have the most experienced team out of those we are coming up against, but we have just as much talent, if not more.
"It comes down to clicking as a unit on the day, proving that we want it enough, and keep training as hard as we do then we've got a good chance."
The possibility of a perfect start is ample motivation for Hutton and the Outlaws, who play back-to-back away games in the competition against Somerset and Gloucestershire.
And the seamer is focussing on controlling the controllables.
"Obviously, across an innings, things can change quickly in short format cricket. At the death especially there are things you need to know and be prepared for, and you do need to do your homework," he said.
"But you've got to adapt as well. We had a stiff breeze against Sussex at Trent Bridge, we could turn up to Taunton and have a short boundary or bad weather.
"There's all these other things which you need to think about, so we will try to keep the controllables as basic, as simple and as close to our strengths as we can make them.
"Ultimately, to give ourselves the best chance of going deep, we need to pick up as many points as possible and starting well really helps. Hopefully we can pick up where we left off at Trent Bridge, and give those following us something to shout about."
*****
The Royal London Cup Final
The timeless pomp, ceremony and tradition of county cricket's historic 50-over final. 18 First-Class counties go head-to-head in this prestigious competition, aiming to emerge with the spoils at our historic venue. Secure your seats here...