A delegation from Trent Bridge demonstrated solidarity with Nottinghamshire Pride by joining the parade on Saturday 30 July.
As well as a branded attendance on the packed city centre streets, the Pride flag flew proudly over the historic home of Nottinghamshire County Cricket Club.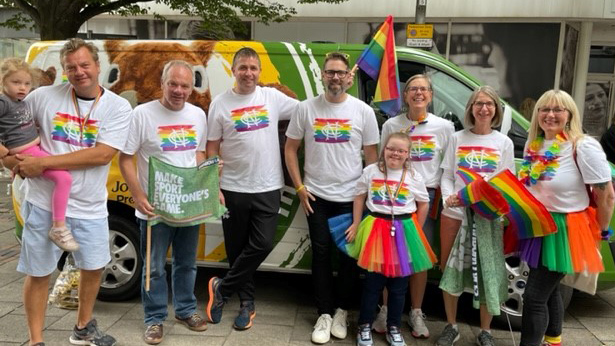 The Trent Rockets and England duo of Nat Sciver and Katherine Brunt, unable to join in-person due to representing England at the Commonwealth Games, recorded a message of support…
"Unfortunately, our calendar means that we miss out on Pride," said Brunt. "But I'll be retired soon and you'll see me at the forefront!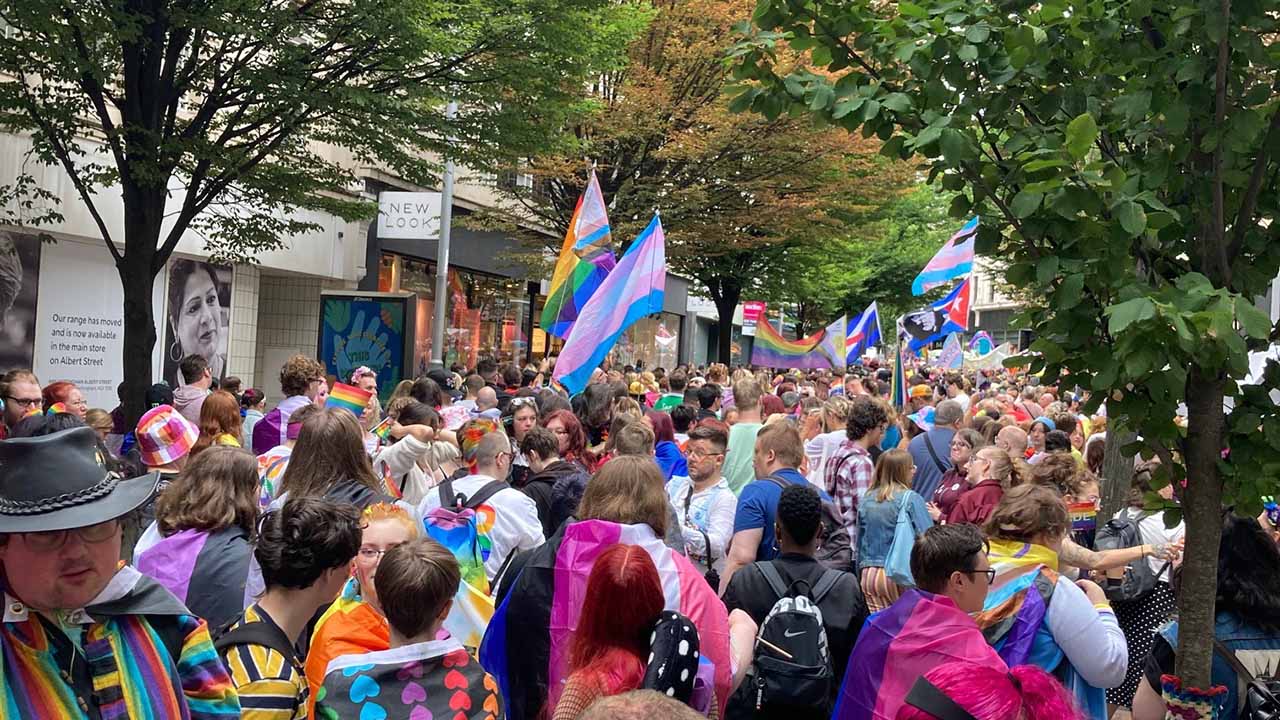 "It's a celebration of people coming together and being themselves and being happy with who they are.
"The main thing that anyone wants in life is to feel safe, included and not alone. We are living lives like that now and cricket is completely accepting of that."
"At cricket, you spend a lot of the time together – it becomes a family and brings a feeling of belonging and acceptance," added Sciver.
"It's such a special sport in that way and there is such a big community around it. Whatever situation you are in, or whatever part of your life you're in, you'll always have a family in a team."